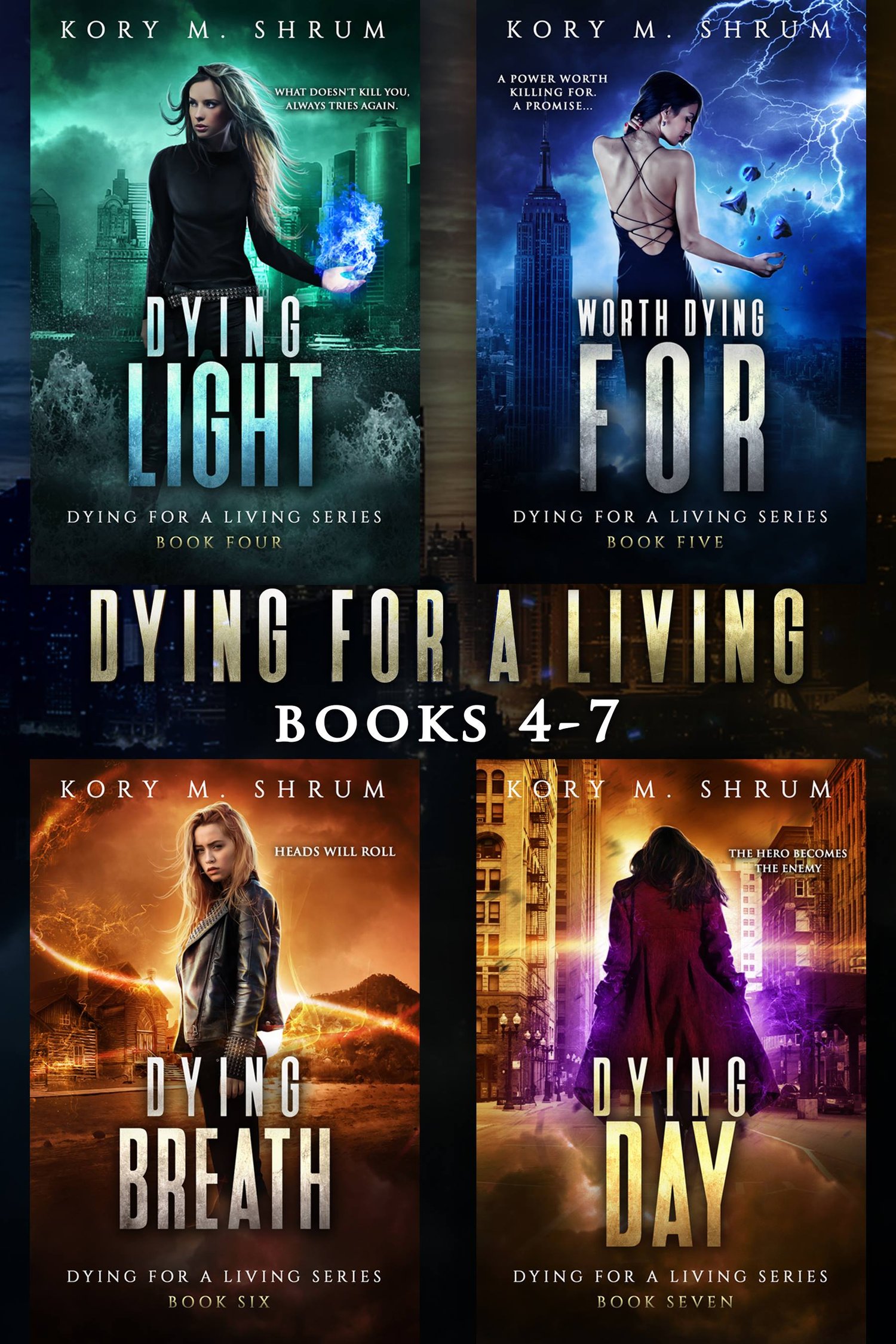 Dying for a Living Boxset Vol 2: Books 4-7 of Dying for a Living Series
$6.99
Read the series with 700 five-star reviews! A contemporary fantasy series unlike any other. 

The Dying for a Living Boxset Vol. 2 includes Dying Light, Worth Dying For, Dying Breath, and Dying Day (Books 4-7) in the Dying for a Living series. If you like "supernatural thrill-rides" and a quirky team that can't be beat, you'll love this series. 

Jesse Sullivan's father is a sadistic murder with plans to rule the world. Given his ability to control minds and teleport at will, it seems his dark vision is coming to fruition. All that stands in his way is Jesse.

Yet no matter how badly he has hurt her and the ones she loves, Jesse can't seem to forget he is her father. She must somehow forget the man she remembers from her childhood and see him for the monster he truly is.

And she almost can...until he offers her the one thing she can't refuse. 

Purchase your copy of the 4-book bundle today. You're only a binge away from finding out how the series ends!

Praise for Dying for a Living Books 4-7

★★★★★ "This box set was amazing. I feel like Jesse is part of the family. It touched me so much."

★★★★★ "...vastly entertaining and deeply moving. I hated seeing the series end."

★★★★★ "Riveting, unique story with believable characters."

★★★★★ "Great characters, great writing ."

★★★★★ "WOW from beginning to ending. Wonderful characters that become your friends. Loved the books."

★★★★★ "Awesome!! Love this set!!! I couldn't put it down!"

★★★★★ "Extremely Addictive Content. :)"

★★★★★ "Riveting series. The author has a way with drawing you in and keeping you in the story."

★★★★★ "I love this series. Really absorbing."

★★★★★ "Amazingly innovative series! Full of action, suspense, romance!"