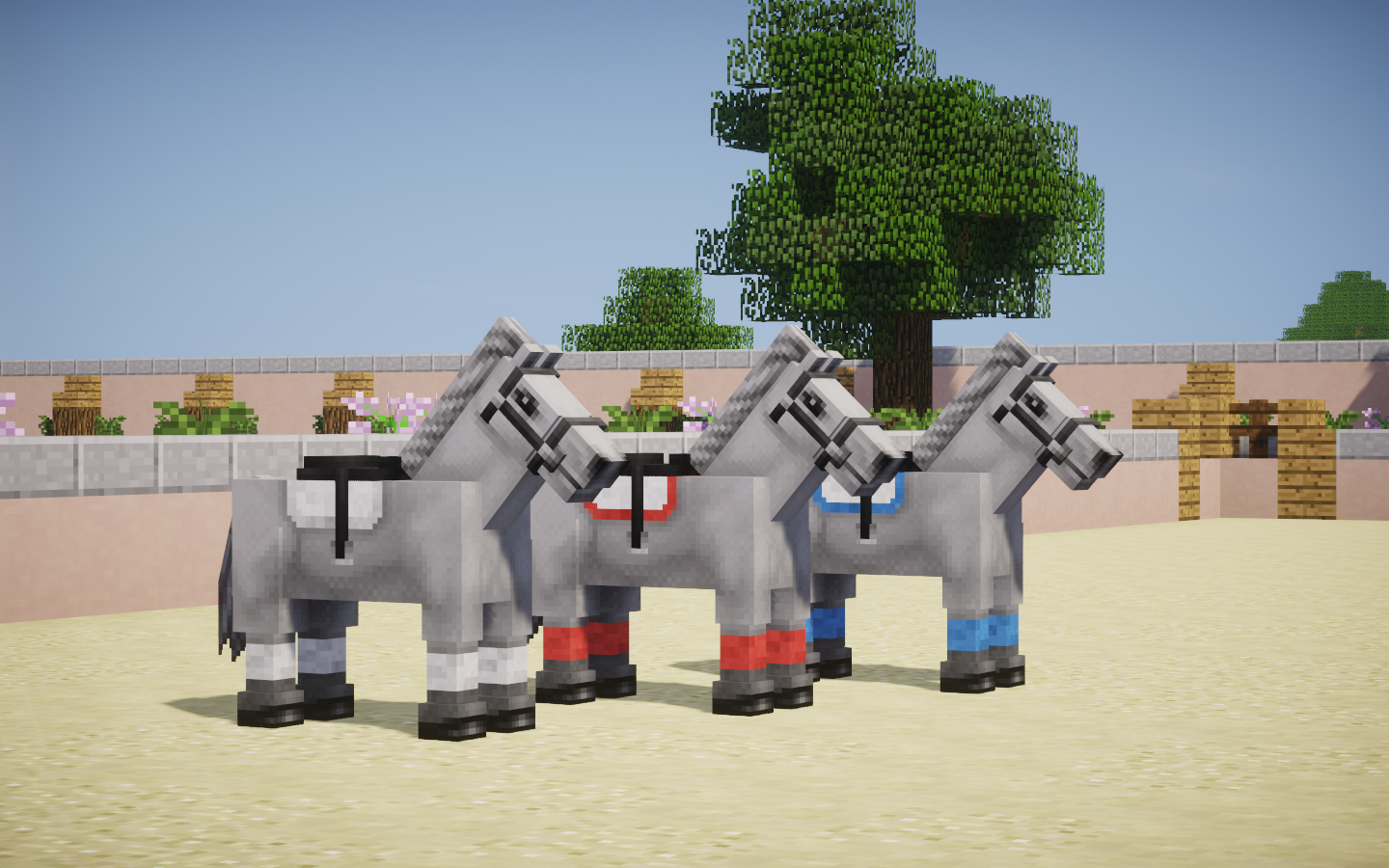 Stratocaster13 Horse Resource Pack 1.8-1.12.2
On Sale
[ For Minecraft Java Edition 1.13-1.15 | Not compatible with Pocket Edition ]
Download the 1.13-1.15 version here: https://payhip.com/b/5yaW
This is the same equine-themed resource pack as seen in my older videos (some textures have been revisited and improved).
A complete list of everything included:
Saddle
Lead
Iron horse armour = White saddle pad and polo wraps
Gold horse armour = Red saddle pad and polo wraps
Diamond horse armour = Blue saddle pad and polo wraps
Horse GUI (Tack slots)
Cauldron = Steel water trough
Hopper = Steel wall-mounted feed bucket
End rods = White-painted wooden jump poles
Birch door = Birch stable door
Jungle door = Spruce stable door
Acacia door = Oak stable door
Iron bars = Steel stable bars
Hay block
Horses, donkey, mule
Skeleton horse = Brunblakk Fjord
Zombie horse = Gra Fjord
Earnings will be put towards minecraft, YouTube videos and my tertiary education.
Upon download, you will recieve a zip file. Double click this, and it will give you a folder. This is the resource pack. Drag this folder into your Minecraft resource packs folder to install it.
Thank you, and enjoy!
- Stratocaster13