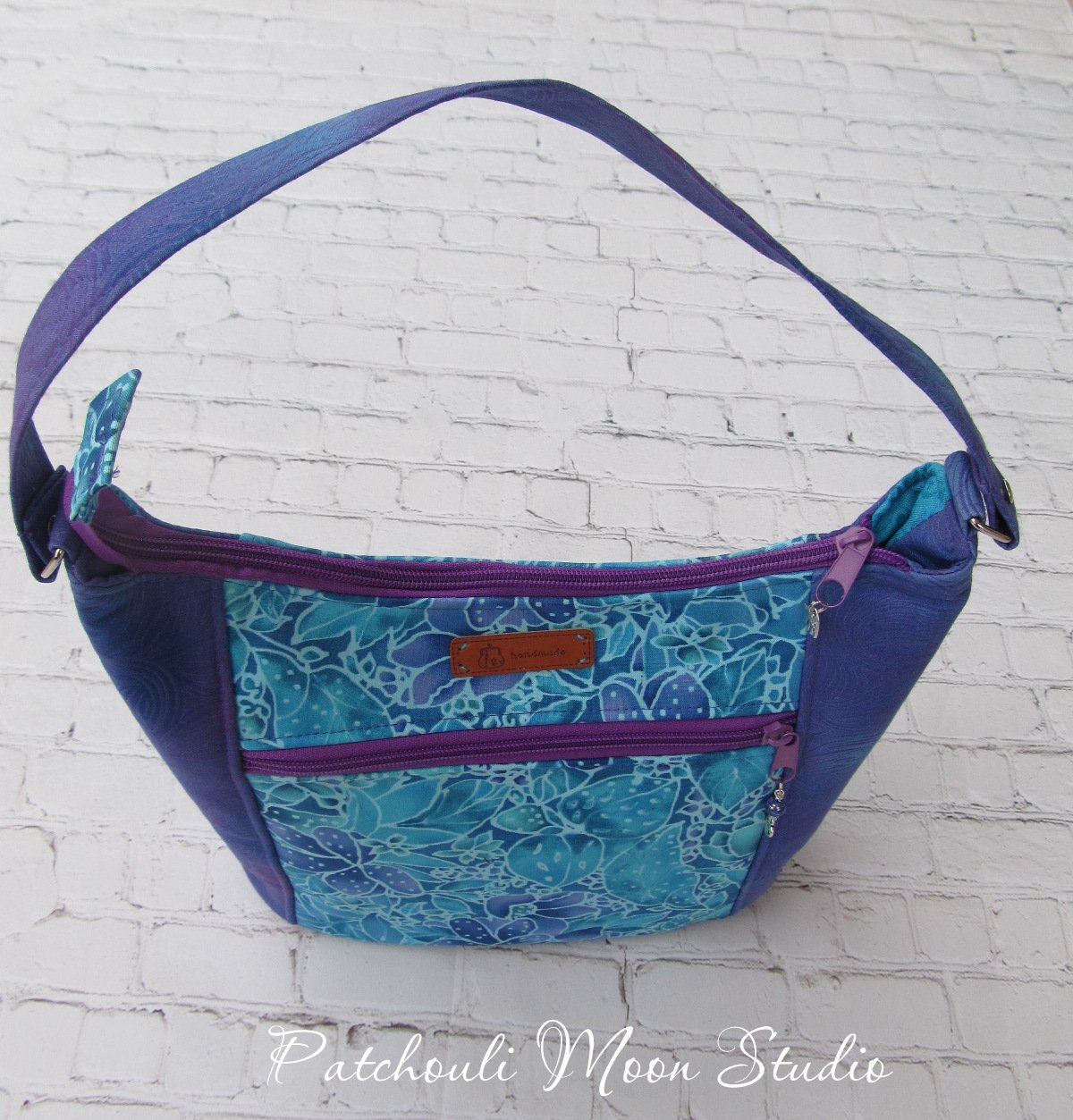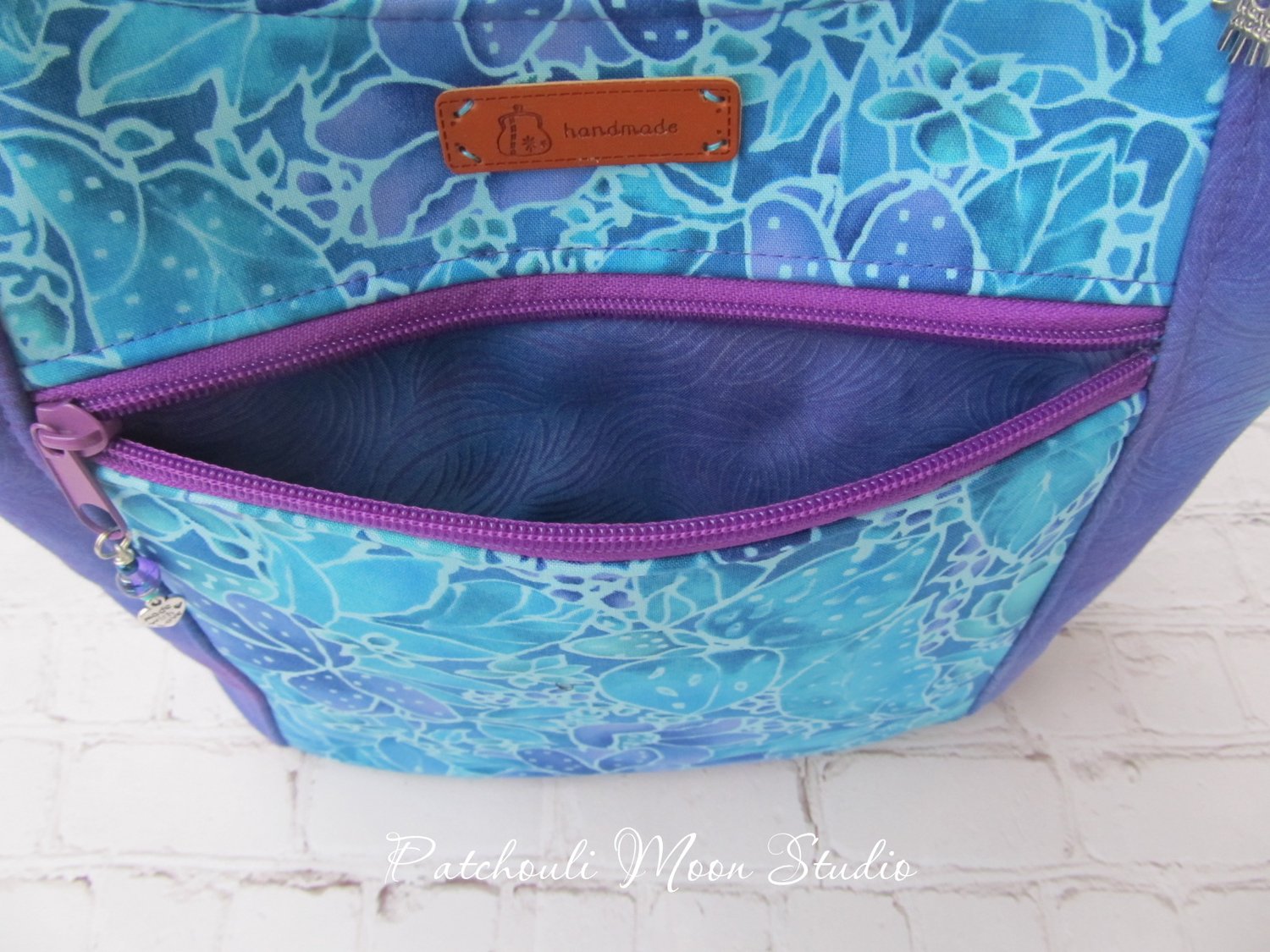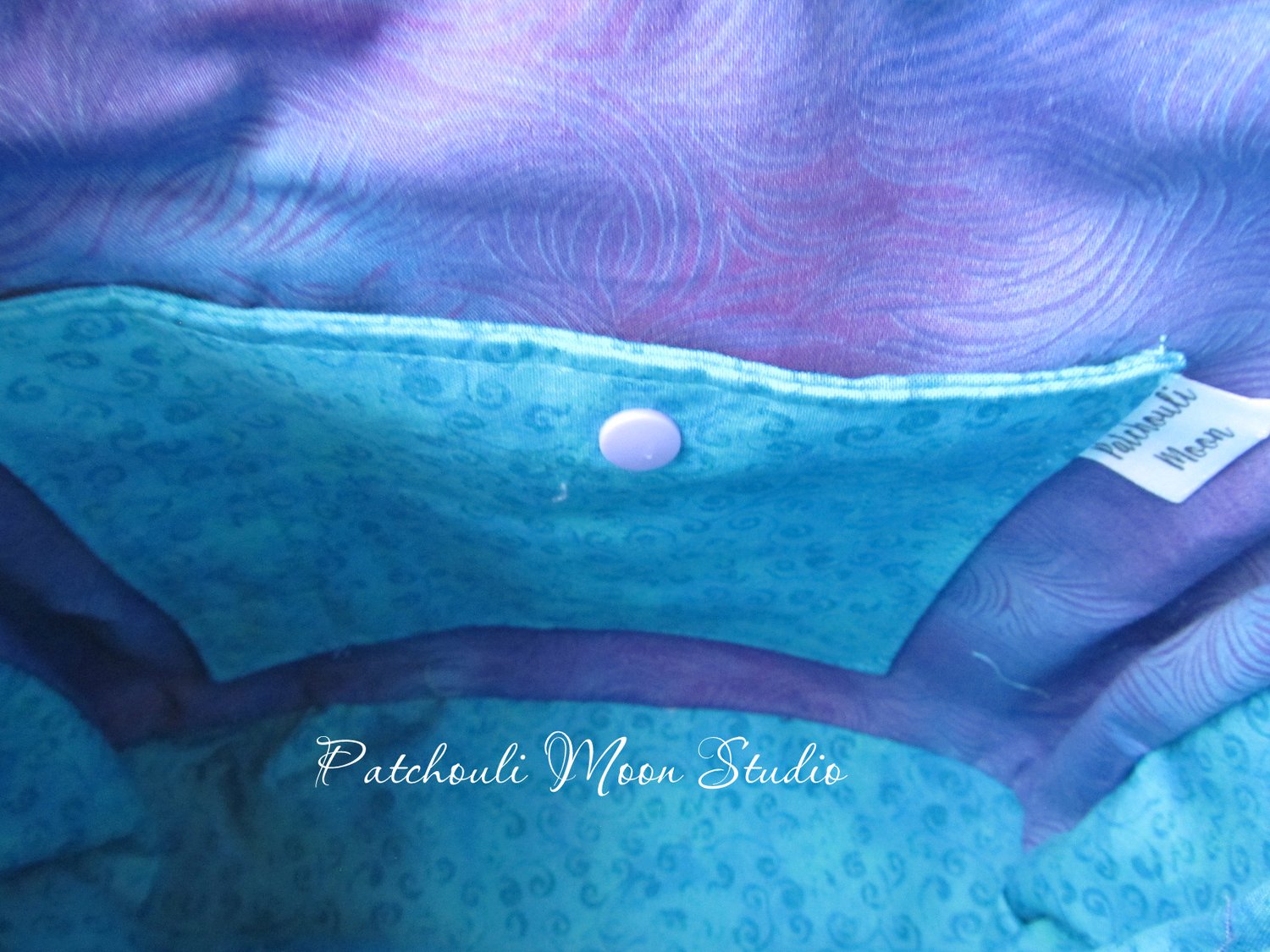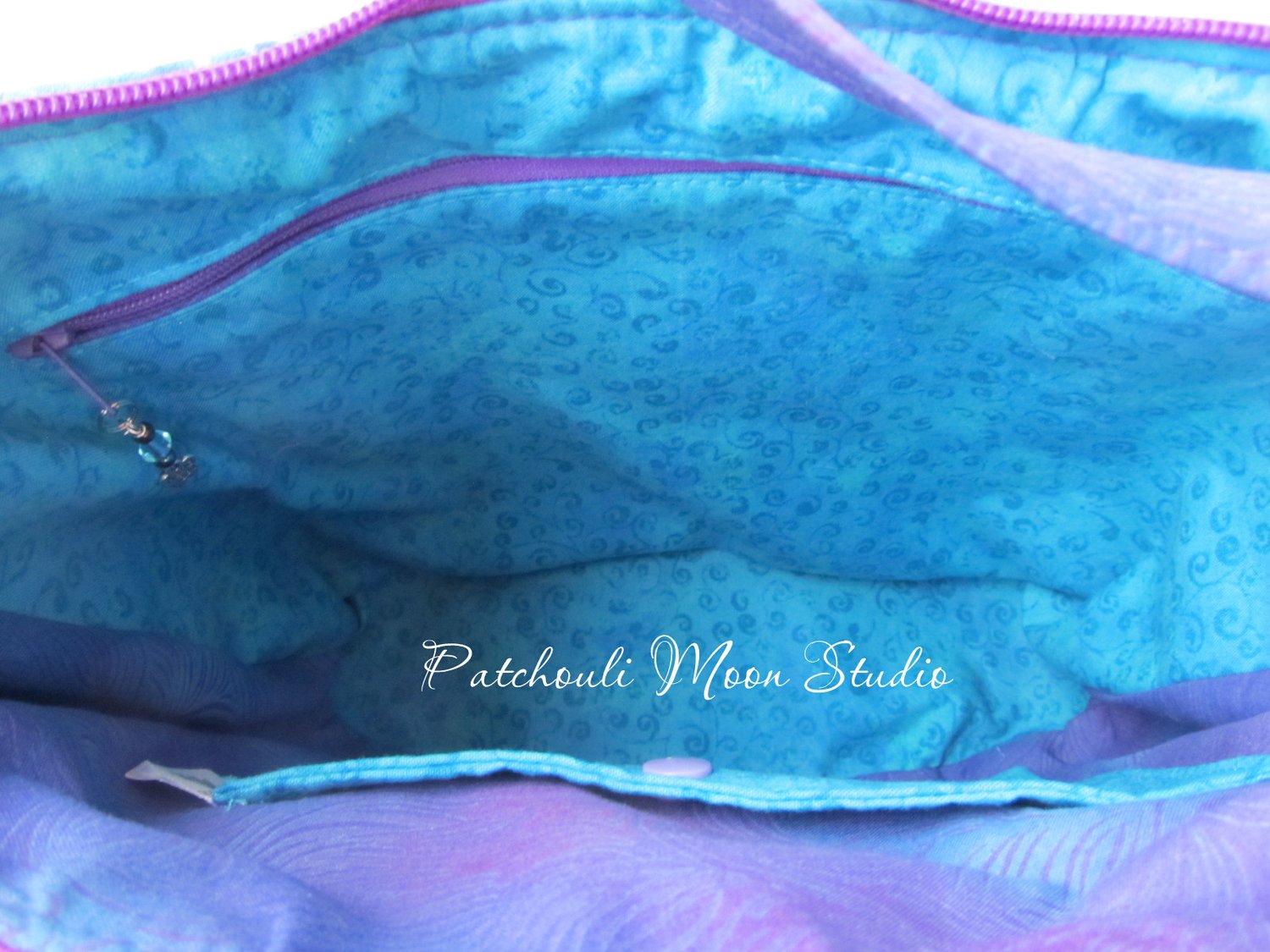 Ugly Naked Guy Hobo Bag in Purple & Aqua Prints
On Sale
$84.95
This hobo bag features a front zip pocket and a main zippered closure. This bag has a fixed shoulder strap, added purse feet to the bottom, a zippered pocket and a slip pocket inside. After dividing for a pen pocket on the left, I left the rest of the pocket larger and added a Kam snap too. 

Made using 100% cotton fabrics in gorgeous aqua & purple prints, stabilizers, metal hardware, zippers and handmade zipper pulls.

This hobo bag measures:  11" Wide, 9" High, 4" Deep. The funny name of this bag comes from Sincerely Jen Patterns (she names all her bags after things from the Friends sitcom show.

Lovingly made in my smoke free, pet free, perfumer free home.

Handmade in New Mexico, USA.