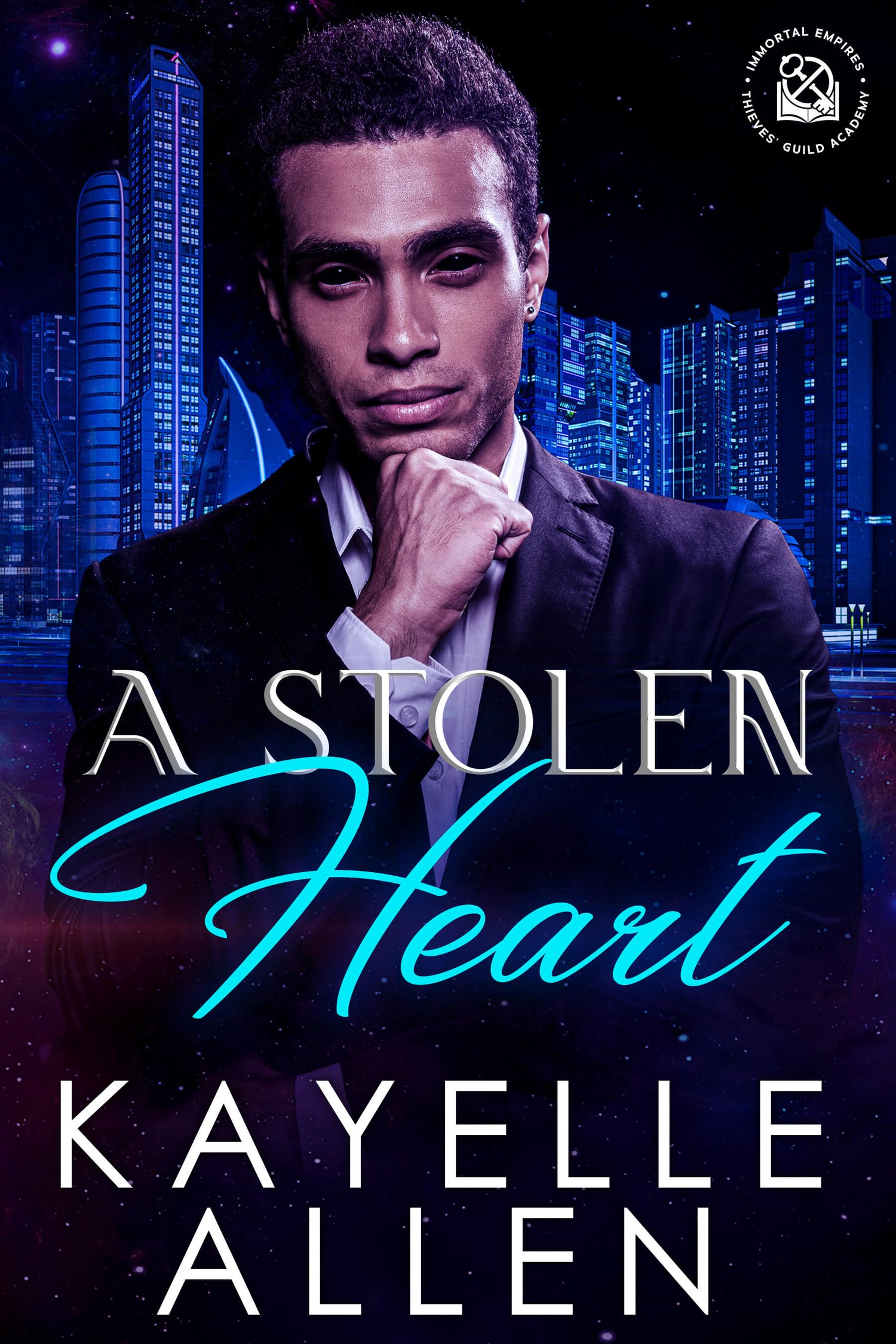 A Stolen Heart - Thieves' Guild Academy
On Sale
$0.99
A Stolen Heart by Kayelle Allen
Breakups are hard, but when your ex is immortal—and your king—how do you guard your heart? Luc's immortal ex allows no lifetime to pass without trying to win him back. That's not happening, but despite Pietas being the jealous sort and manipulative, he's also the king. As his General, Luc can't simply walk away.
So when summoned for a "simple mission" of finding a lost child, he suspects it covers some hidden agenda or lurking secret.
The mission goes off with surprising ease, and when an alien toddler needing rescue falls into Luc's lap, worry about Pietas takes a backseat. While attempting to care for the boy, a late-night visit from his king reveals Luc's easy solution screwed up everything Pietas was planning. Now Luc's slap in the middle of a dubious fix that endangers not just himself and his king, it also threatens the adorable tot Luc has decided to foster, along with all the other mortals he's come to love.
Because at the center of the Thieves' Guild Academy lies a lifetime of dark secrets, and Luc has just ripped off the veil and exposed its sinister heart... 
◆An MM single dad sci-fi romance set in the Thieves' Guild Academy.
---
Bonus Offer
Become an an immortal or get just one email when I release a new book. That way, you don't miss a thing. Cost? $0.00 with no money down.
What do you get for all that moolah? Welcome emails from the Empress of Tarth herself and the immortal king, Pietas. (Okay, it's really just me. WiFi between here and Tarth is killer expensive. But play along, all right? It'll be fun!)
Every two weeks, I'll send you book recommendations in either sci-fi, or sci-fi plus romance (your choice), links to inside information about characters and stories, links to maps and downloads, membership in the Banner Club - original memes for every holiday I can think of (or get asked to make), among other reader exclusives. You might get an occasional extra treat or goodie on alternate weeks.
Plus -- the opportunity to read any of my books at no cost by joining my review team.
Personally, I detest spam, so I vow never to inundate you with junk, sell or share your email, and I solemnly swear that I will not reveal your contact info to evil immortals, ever. Scout's honor.
Enter the Empire
All Other Retailers
https://books2read.com/ab-stolen-heart