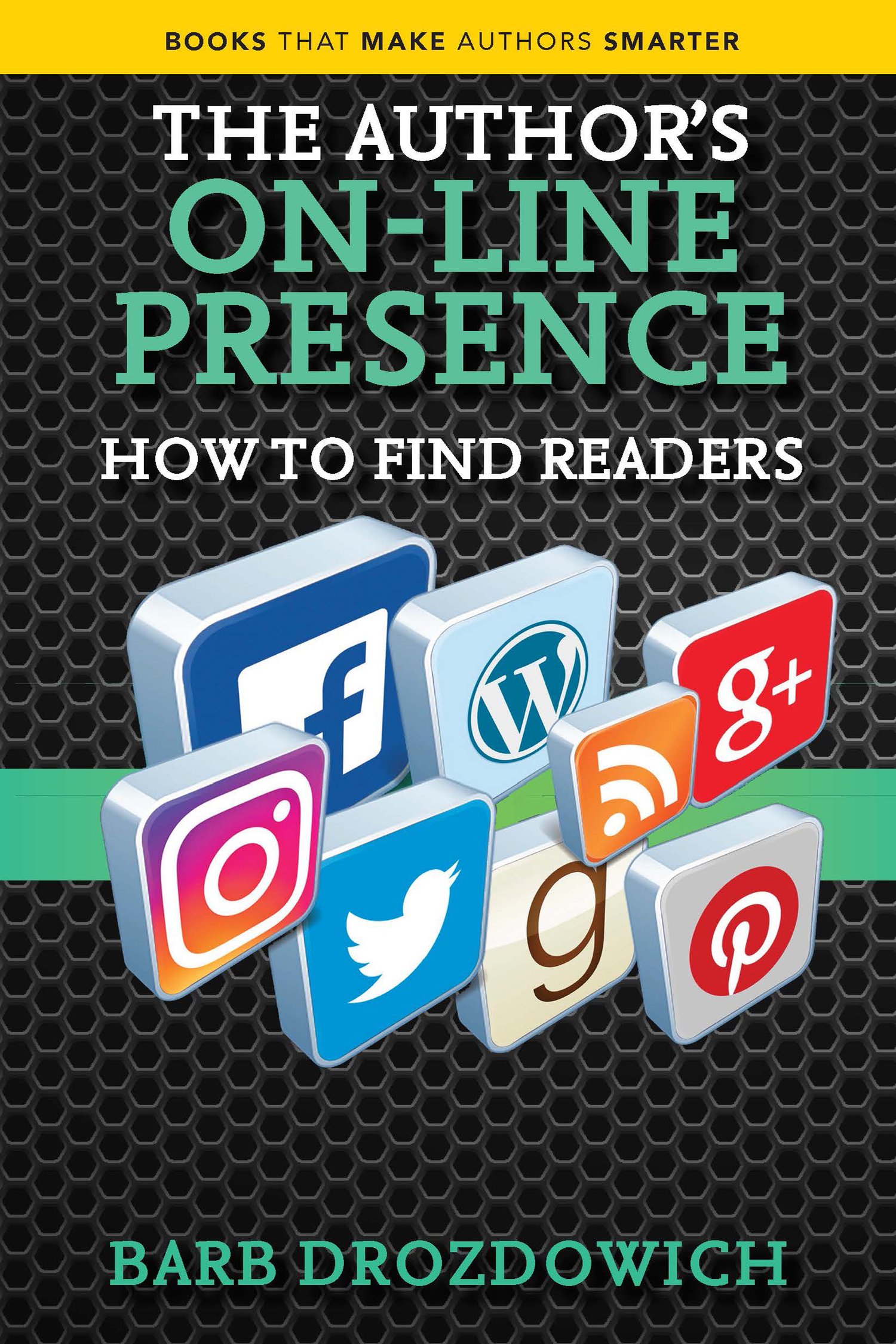 The Author's On-Line Presence
On Sale
$4.99
Authors, tired of wasting valuable writing time?!

·      Have no idea what to do with a blog, website, social media or newsletter?
·      Dread the thought of learning more technology?
·      Feel like you're drowning in a technology swamp?

Let award winning technical trainer Barb Drozdowich save you time!

Why is Barb's book different from all the others?
·      Author Experience: Barb has worked side-by-side with authors just like you.
·      Barb is a teacher. She can break down dry, complex subjects into easy to learn bites without the technobabble.
·      Publishing Expertise. Who better learn from than someone that's already completed the publishing journey?

Don't just take it from Barb. Listen to what other authors have to say.

"This is a book that is integral for any author who is beginning to move from dreamer to published" ~C.A. Lawrence

"The book is straightforward, easy to understand, and answers all the questions you possibly have or will have." ~ Jane

"Barb writes from the heart & from hard won experience – ride on her back and get started on your journey to success." ~James Minter

To help you save time, Barb will teach you the critical details on:
- How to set up your blogging platform
- How to optimize and secure your website
- How to create content and the learn the basics of networking with readers
- Establish an on-line presence for your author brand.

** And much, much more!

The Author's On-Line Presence, is a simple, straight forward guide to help aspiring authors, or someone struggling to create a robust marketing platform save time.

If you are looking for an easy to follow guide that helps with conquering that technical swamp, Barb's book is it!

Buy a copy today and walk confidently into the world of book marketing.