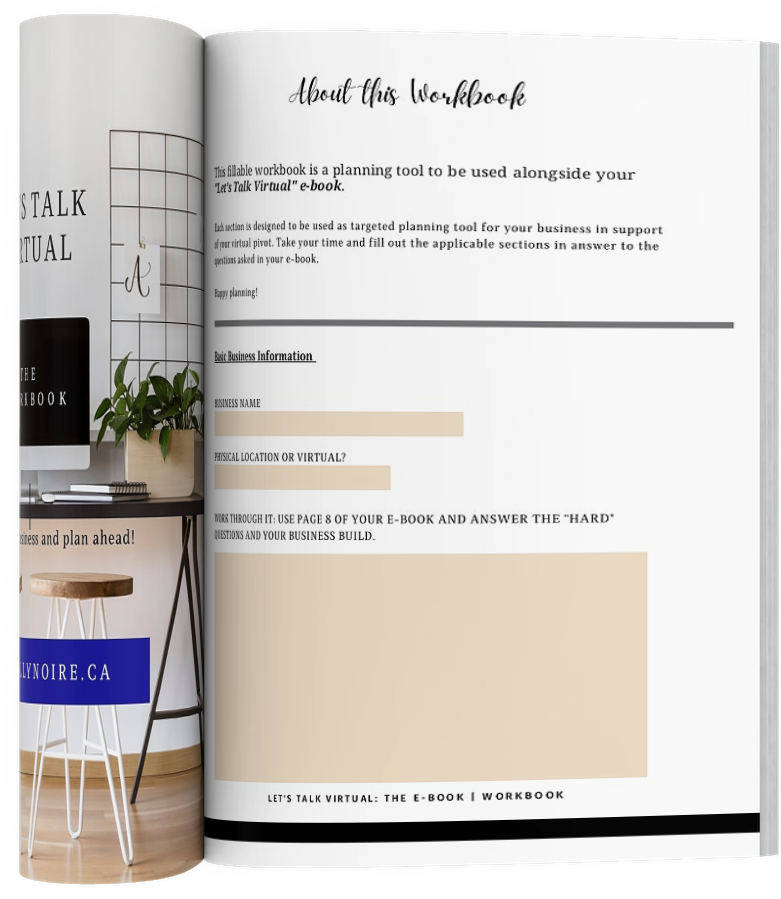 Let's Talk Virtual: The e-book - THE ULTIMATE PIVOT GUIDE IN CREATING A VIRTUAL BUSINESS
On Sale
$35.99
Let's be honest, at the beginning of the pandemic most of the world was unsure of what it would look like in terms of how business would be conducted going forward inclusive of the state of employment. Giving up was not an option and my business was launched in July 2​020.
With employment rates declining and with the economy in a state of uncertainty as to when things may go back to normal, many business owners had an opportunity to pivot in the new wave of the virtual realm.
Let's Talk Virtual is a complete step-by-step guide in arriving at a successful approach in progressing towards a virtual business. It is both accessible and flexible to your clients and provides a peace of mind for you as a business owner. Written by Virtual Business Consultant, Sehmani Leo, the experiences and expertise in resources and project management shine through in this well-crafted e-book. This e-book is on sale and includes a FREE downloadable workbook.  
If you are a new business owner or a brick–and-mortar business pivoting towards a change in the way you conduct your operations into the virtual world, this book is for you! 
Making the choice of hiring a virtual assistant, choosing the right cloud software for your client information, digital marketing and so much more can be overwhelming. Let's Talk Virtual is an inclusive guide, with considerations to be made from software, operations and hiring the right remote staff, while simultaneously successfully making the virtual pivot. 
Pivot and go!
Visit
sehmanileo.com
to check out more resources and downloadable FREEBIES!