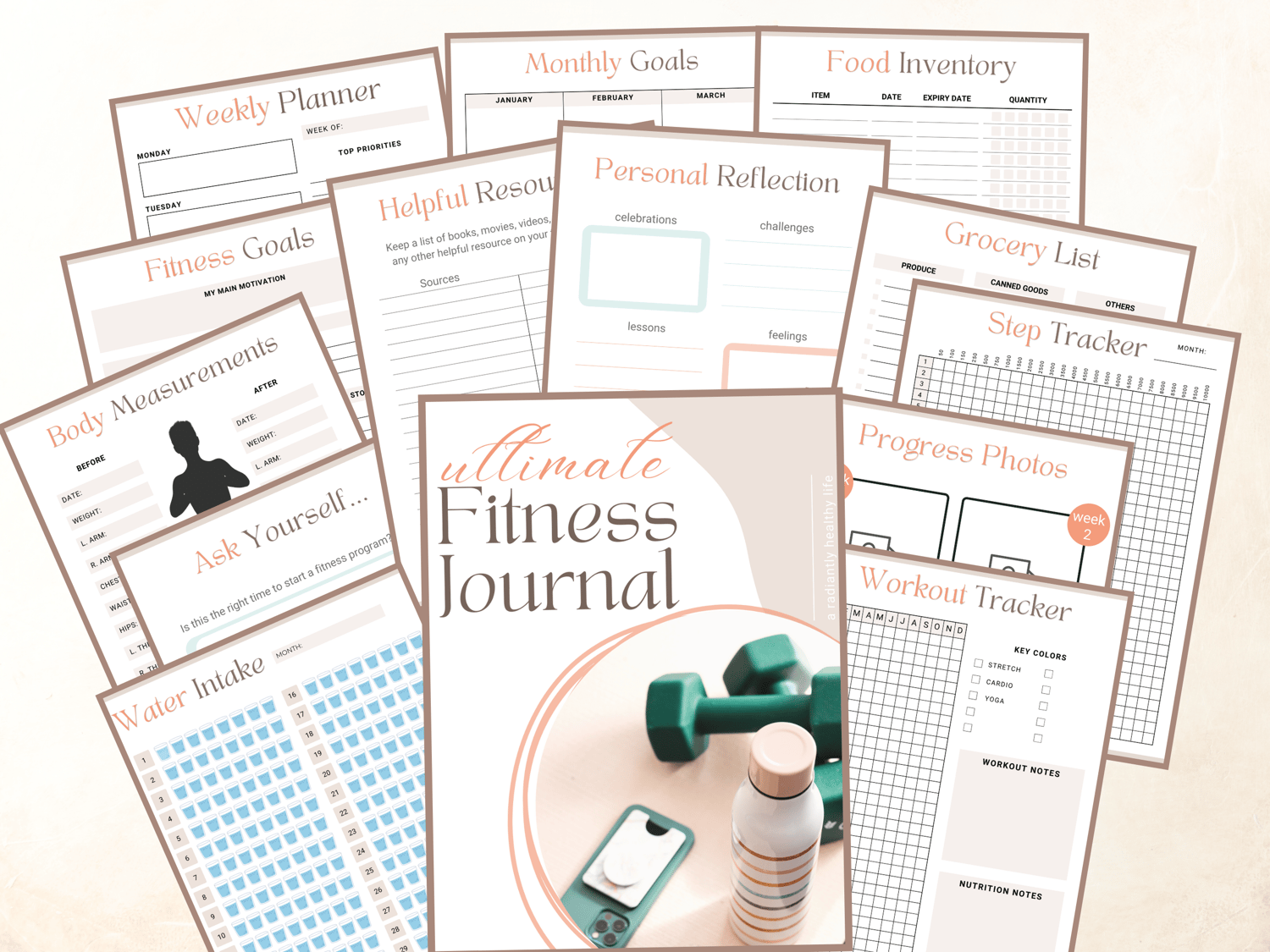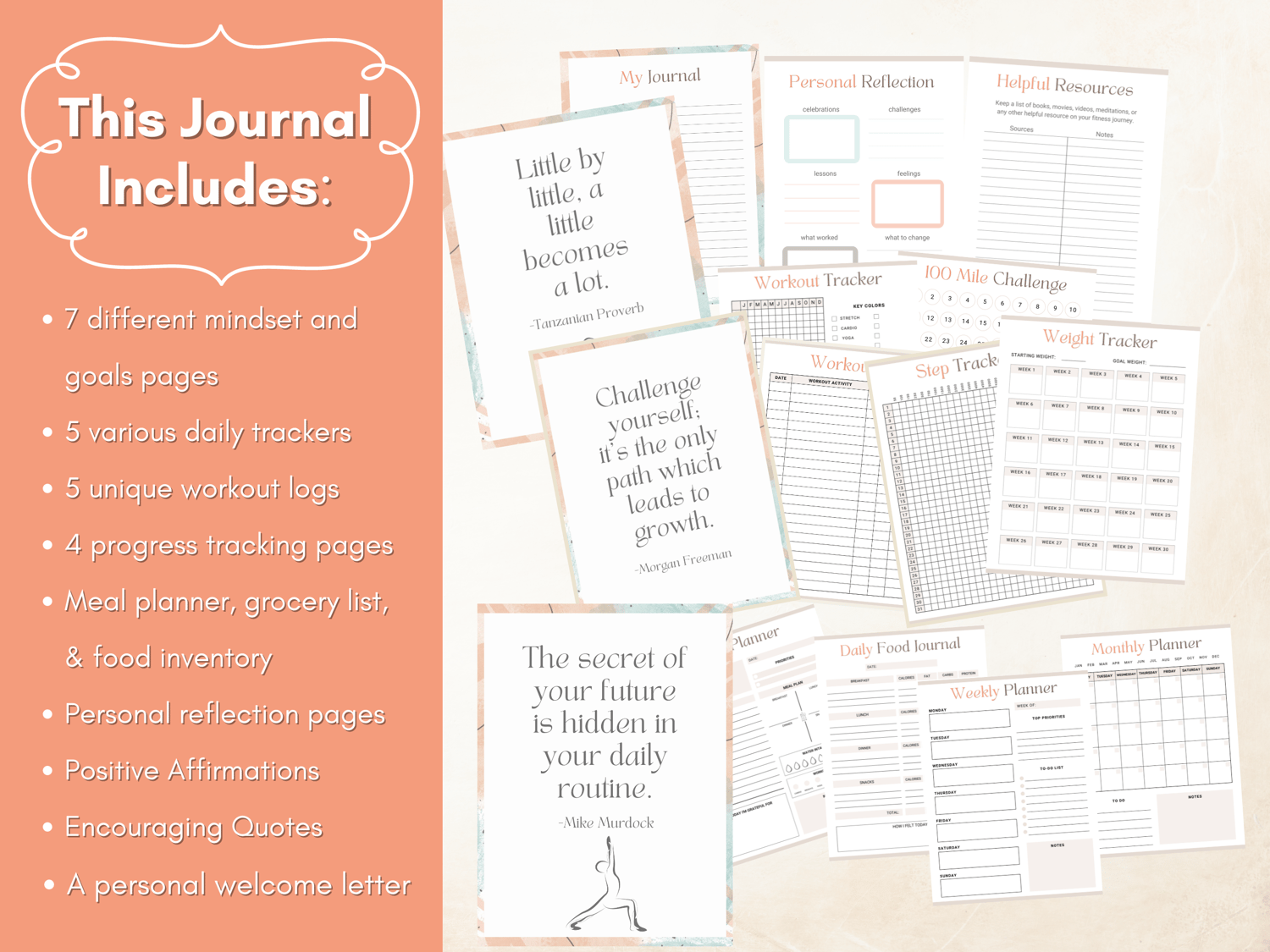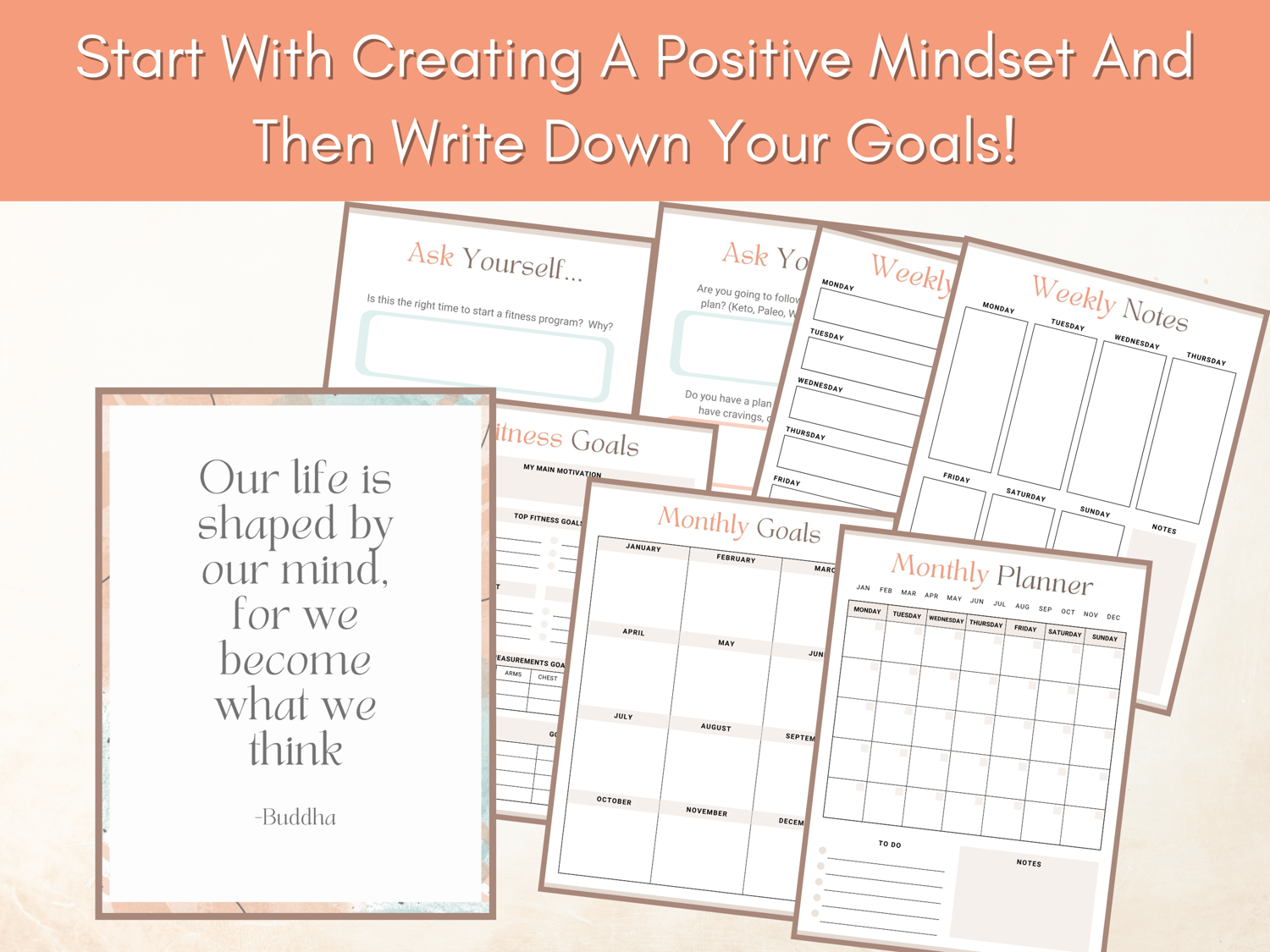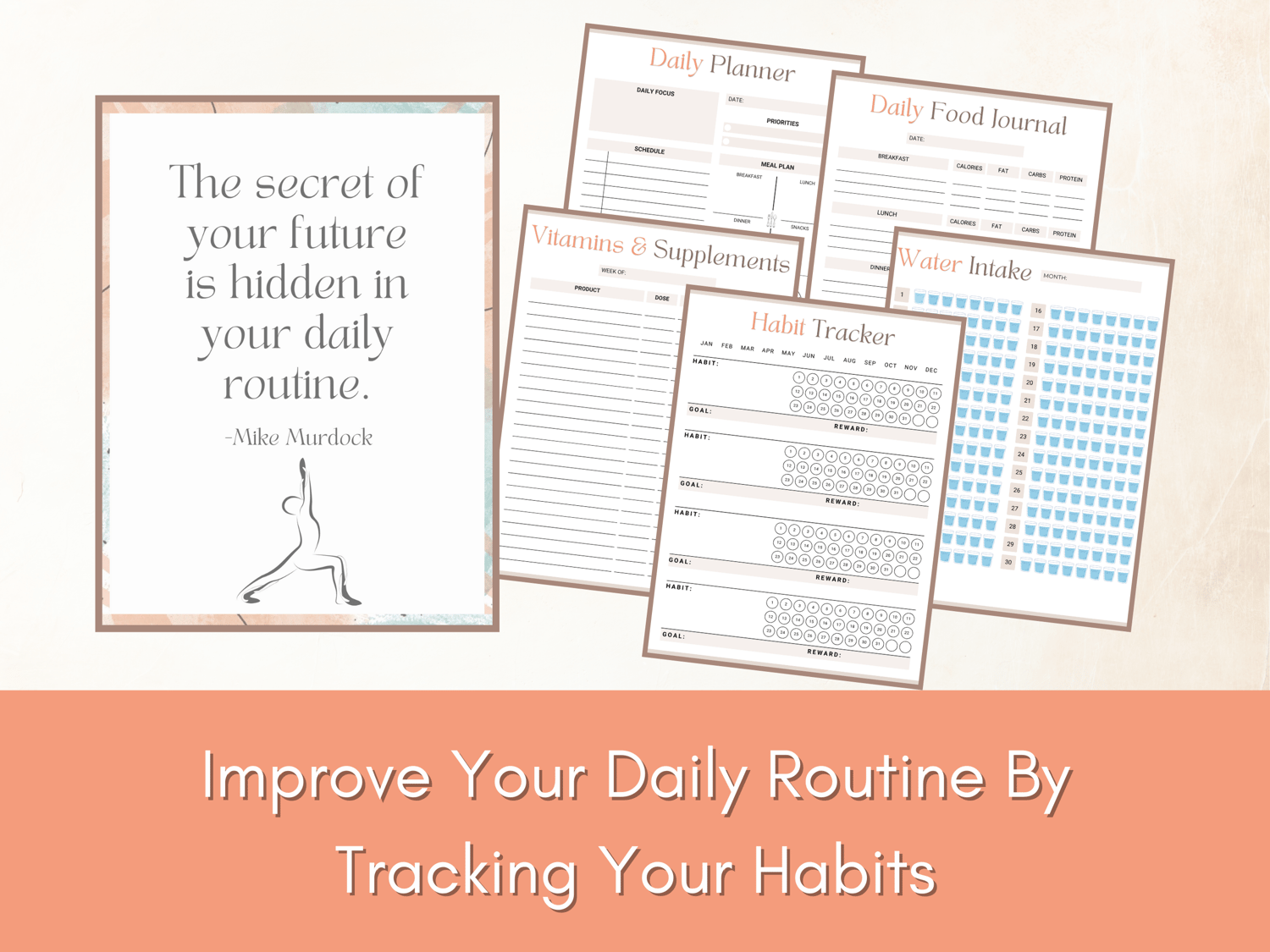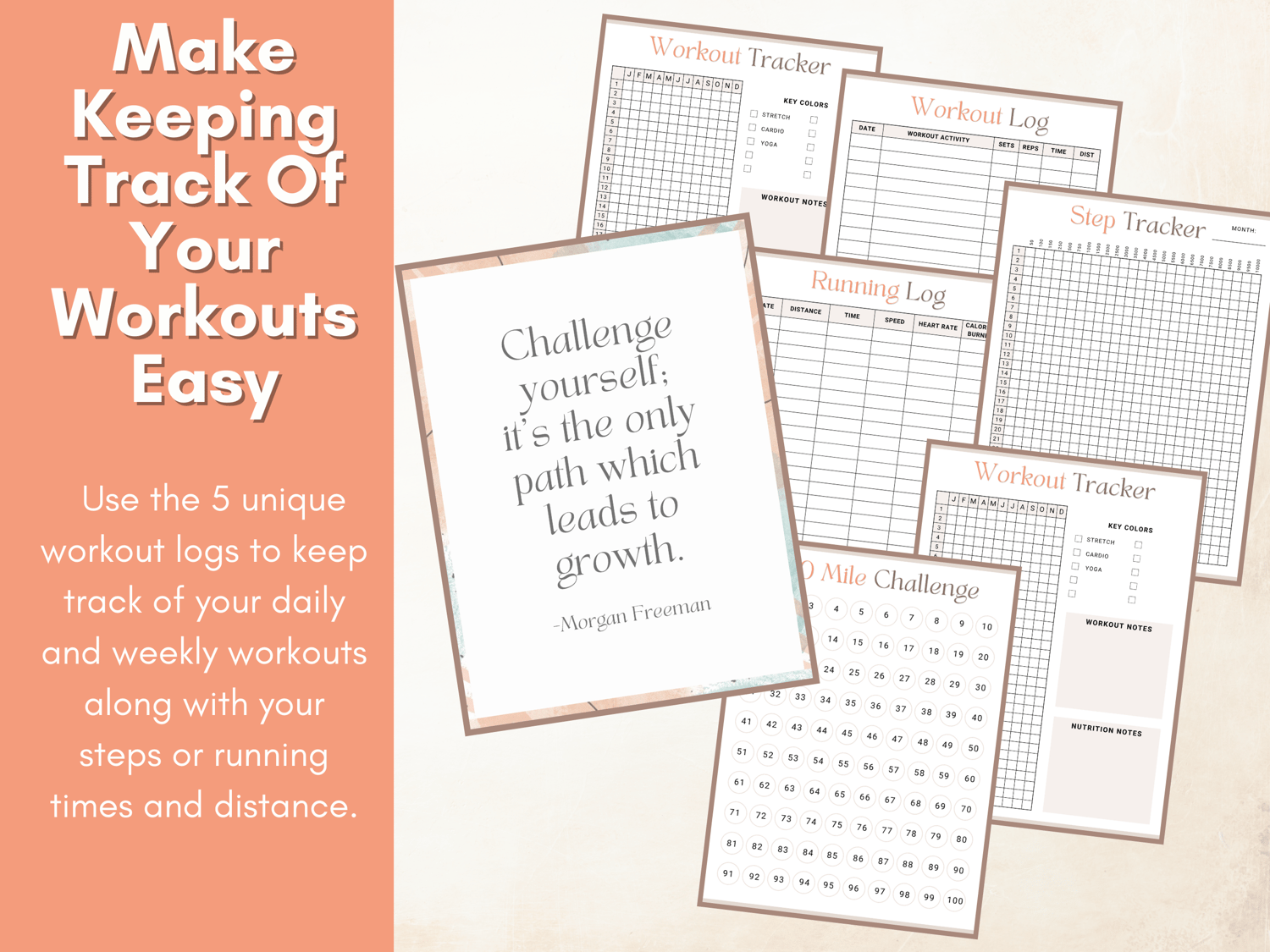 The Ultimate Fitness Journal (Printable)
On Sale
$5.95
This fitness journal can help you reach your fitness goals by helping you to create a positive mindset, set goals, track daily habits, keep track of workouts, measure your body and progress, plan healthy meals, and reflect on what is working for you, challenges you come across, and aspects that need to be changed.
This fitness journal will help you plan, organize, stay on track, and maintain accountability so you can be fit, healthy, and enjoy all of the activities that make life so fun!
Here is a list of everything included in this planner:


Fitness goals page
Mindfulness prompts
Monthly goals worksheet
Monthly planner
Weekly planner
Weekly notes
Daily planner
Daily food journal
Water intake tracker
Vitamin & supplement tracker
Habit tracker
Workout log
Workout tracker
Running log
Step tracker
100-mile challenge
Measurement tracker
Body measurement tracker
Weight tracker
Progress photo page
Monthly meal planner
Weekly meal planner
Food inventory
Grocery list
Meal ideas worksheet
Blank recipe page
Recipes to try
Personal reflections
Journal page
Helpful resources page
Just print the pages you need for each week, make your plan, and you're on your way to a stronger, leaner, more flexible you.
It only takes a few minutes each week, and you can transform your health and wellness.
I know you can do it!
This beautiful journal is an 
instant digital downloadable
 item. Nothing will be shipped.