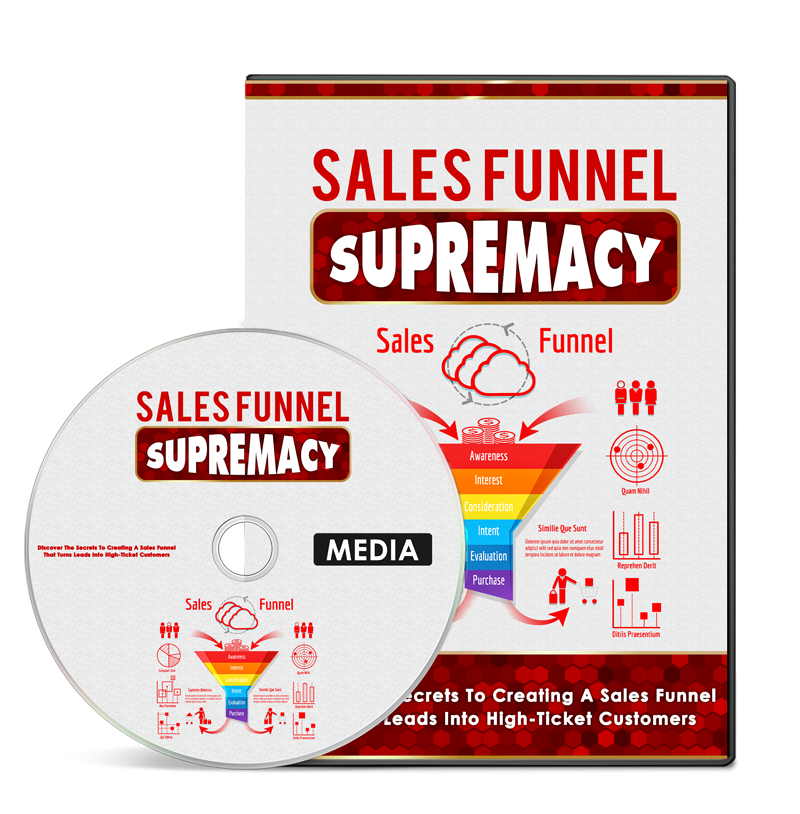 Sales Funnel Supremacy Upgrade Package. (Videos)
On Sale
$49.95
10 HOT, Over-The-Shoulder, Step-By-Step Video Tutorials Are Now Instantly Accessible.

Download and begin playing these video tutorials from the comfort of your own home!

If you want to generate money online, selling a product is the best way to go. And, if you want to sell as many products as possible, you must use a sales funnel.

A sales funnel is a tried-and-true strategy for drawing in as many visitors as possible and convincing them to purchase from you. Building a relationship, a shared interest, and trust are the three main goals here.

If you do this correctly, you will constantly get your visitors excited and eager to make a purchase from you, which can significantly increase your conversion rate and increase your revenues.

You'll find the following modules in this package:

Module 1: 10 HOT Videos.

Module 2: Upsell Page.

Module 3: 7-Day Autoresponder Series.

Module 4: Special Report.

Module 5: Social Media Swipe Kit.

Module 6: Audio Files.