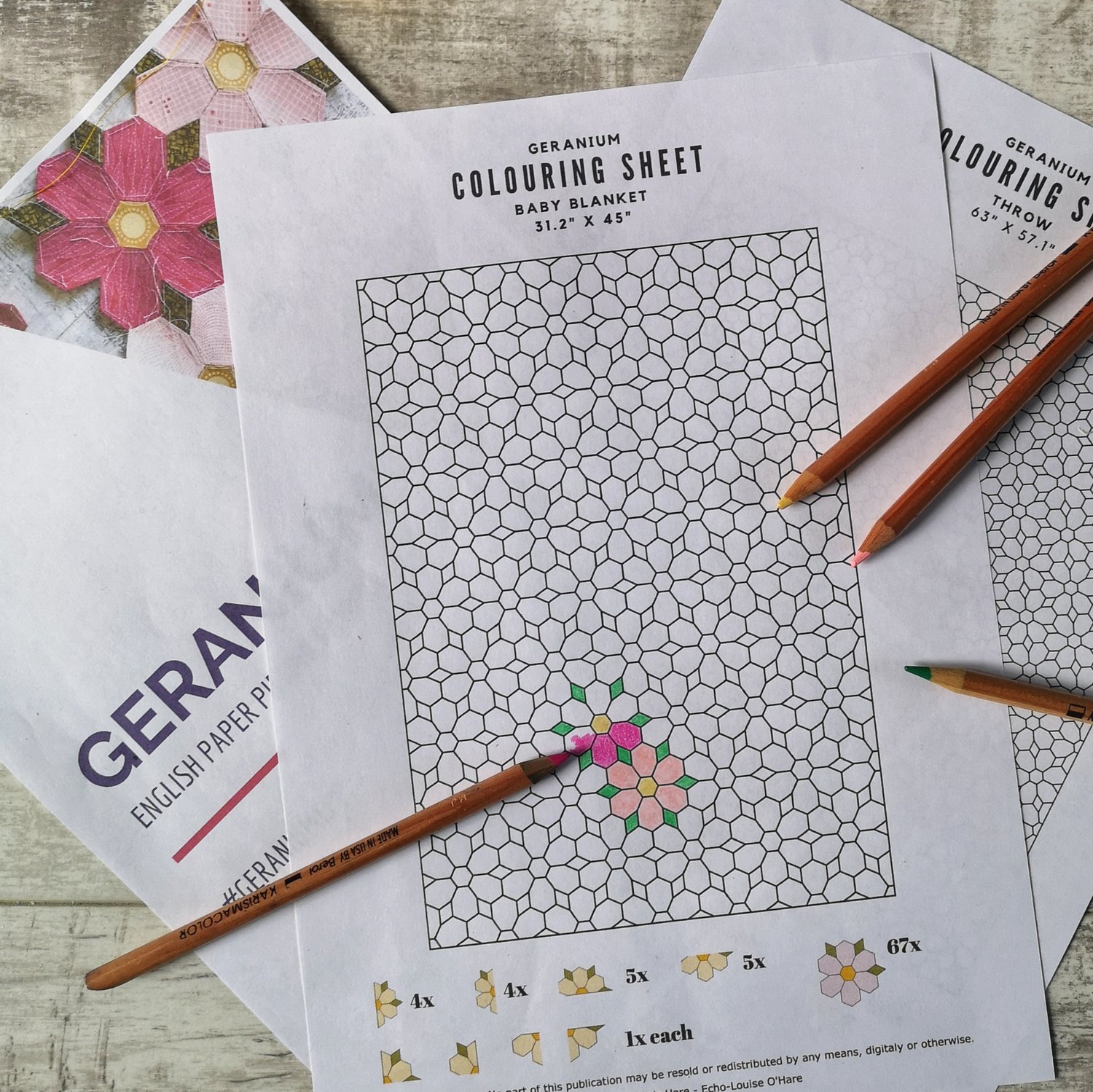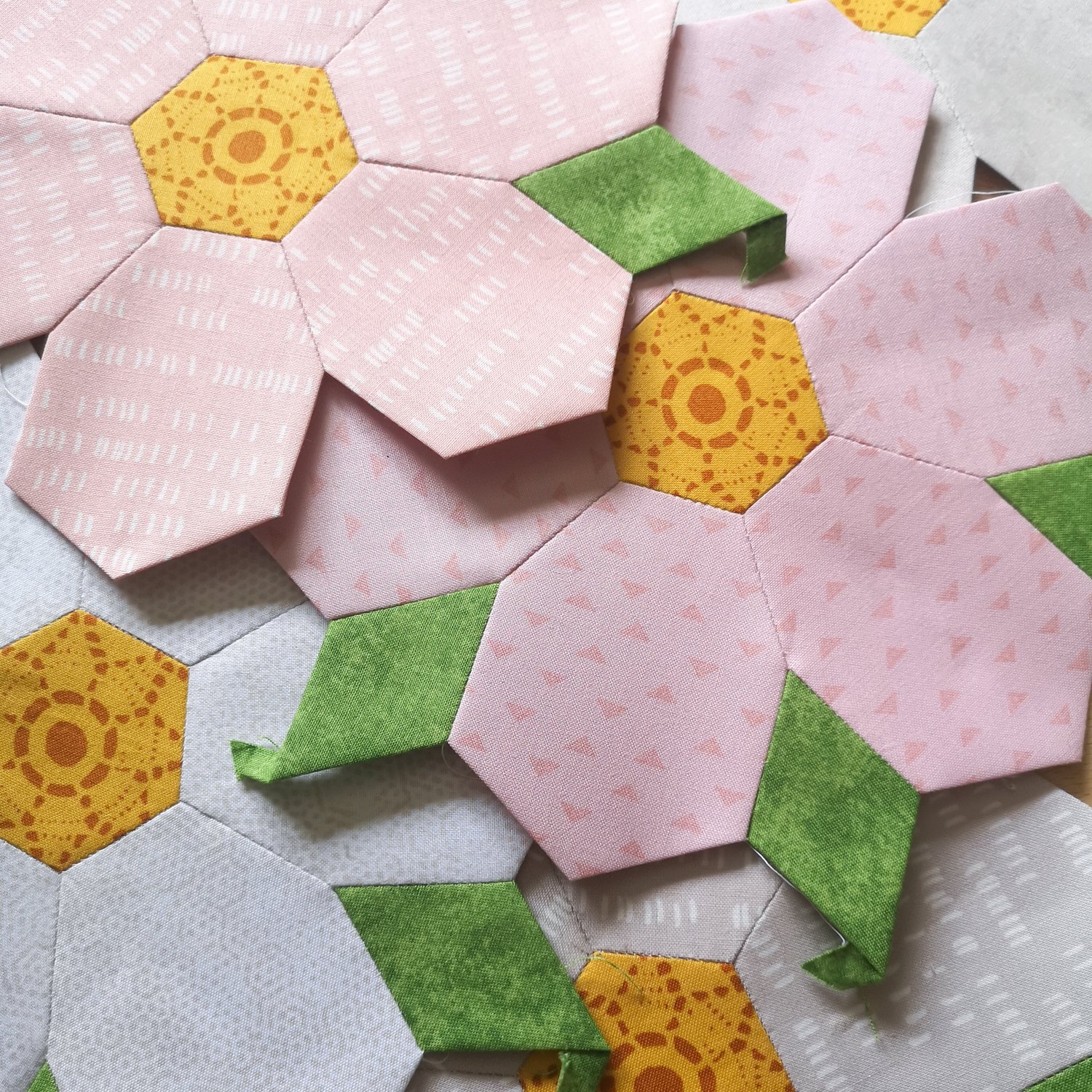 Geranium Epp Quilting Pattern
Geranium English Paper Piecing Pattern
Geranium is made up of interlocking flower blocks and the pattern is suitable for all skill levels. Step by step, beginner friendly tutorials are provided for the EPP techniques required in making the project.
Colouring pages are provided have been provided for a 31.2" x 45" baby quilt and a 57.1" x 63" throw, however flowers can easily be added or removed to create custom sizes.
Pattern includes:
Illustrated fabric requirement and cutting guide
Layout planner/colouring page (baby quilt size)
Layout planner/colouring page (throw quilt size)
Illustrated instructions for recommended stitching order
Printable template sheets
Illustrated beginners tutorials include:
Thread basting
Glue basting
Whip stitch
Ladder stitch
Flat back stitching
Printable template sheets include:
Full flower blocks
Side edge half blocks
Top/bottom half blocks
Corner blocks
Precut Geranium papers and acrylic templates are now available from Paper Pieces.
https://paperpieces.com/products/geranium-by-elouise-ohare