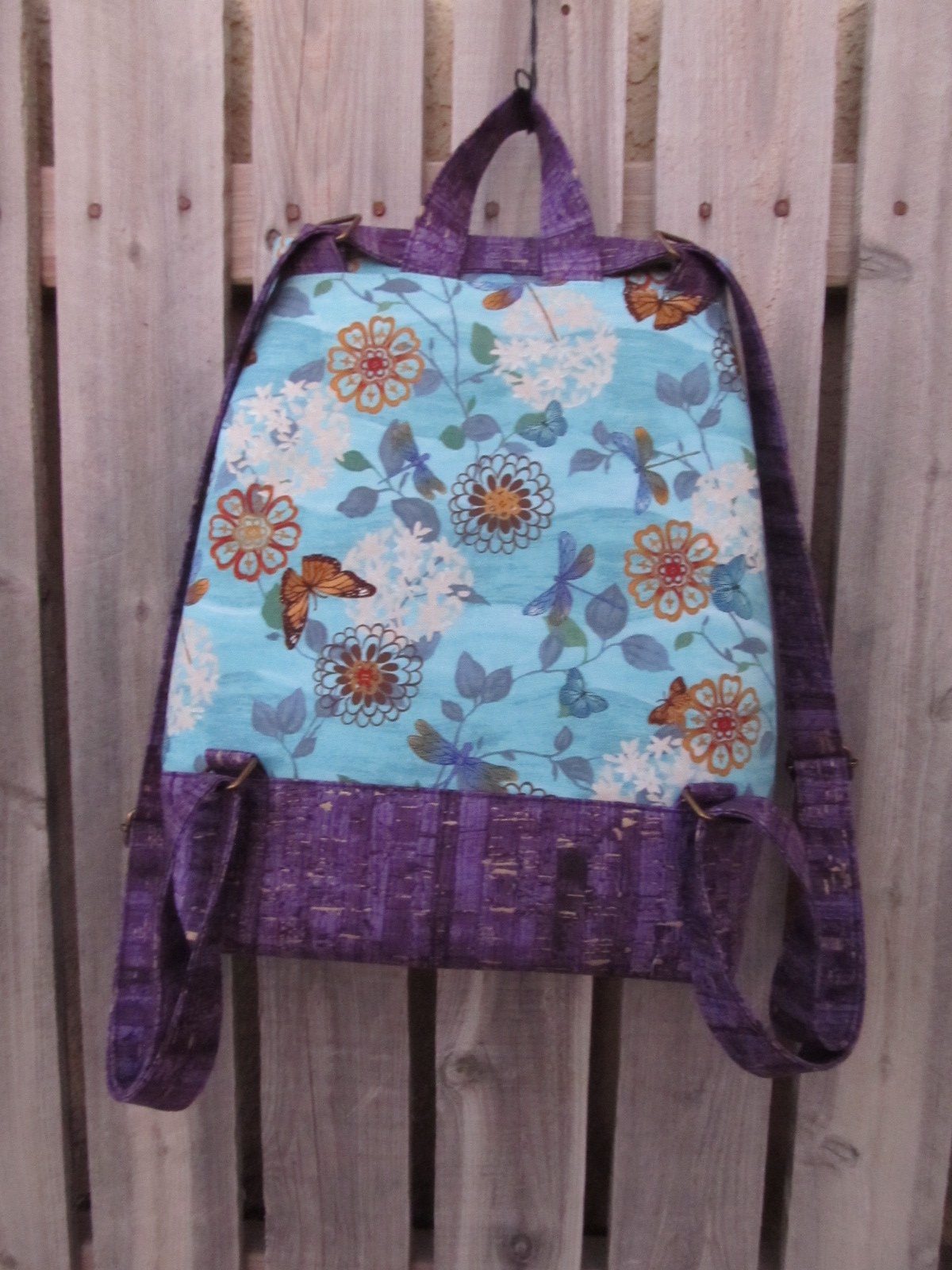 Izzie Convertible Backpack
On Sale
This fabulous bag can be worn as a backpack and a cross body bag too. The bag features adjustable straps to fit as either a backpack or cross body bag. There is a grab handle at the center top of the bag and to convert the bag to wearing across the body, just pull the adjustable strap up and adjust it to your size. A flap with a magnetic snap closure. The top of the backpack has side magnetic snaps to cinch the bag in when wearing, but they easily unsnap for the bag to open wide. You can really see all your stuff inside this roomy bag. Inside you will find 2 divided slip pockets, plus a zippered pocket for a total of 5 inside pockets. Sale for a limited time only.

Made with 100% cotton fabrics and a stabilizers to keep the bag standing up nicely. No slouching. The purple fabric is a faux cork.

Backpack measures approximately 12-1/2 in high x 9-1/2 in wide.

Lovingly made in my smoke free, pet free, perfume free home.

Handmade in New Mexico.