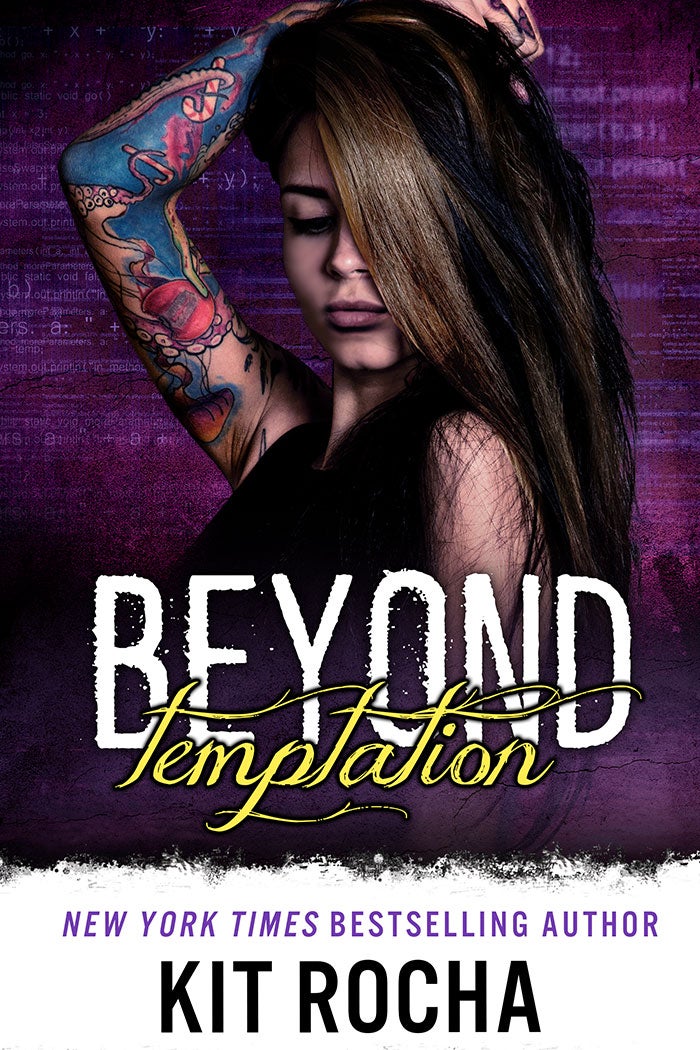 Beyond Temptation (Beyond, 3.5)
On Sale
$2.99
Pay what you want:
(minimum $2.99)
A Beyond Novella (Set Between Beyond Pain and Beyond Jealousy)
Hacker Noah Lennox lives in the shadows, fighting a one-man war against the corrupt leader of Sector Five. The only weak spot in his armor is his best friend's sweet younger sister–the girl he swore to save, even from himself. With her brother dead and a target on their backs, getting her out of the sector–and out of danger–meant giving her up for good.
Or so he thought.
Emma Cibulski has made her own home in Sector Four, as a full member of the O'Kane gang and apprentice to their infamous tattoo artist. When Noah–the first man she ever loved–stumbles back into her life, it's her chance to have it all. The spark between them burns hotter than ever, and this time her fantasies are far from innocent.
But can they handle the heat…or will Noah's dark secrets drive them apart forever?
Note: BEYOND TEMPTATION was originally published in the anthology MARKED alongside stories by Vivian Arend and Lauren Dane.
***
Download includes mobipocket and epub versions.
You will have to load the ebook onto your mobile device yourself.
Mobipocket is good for kindle apps and ereaders. Use Send To Kindle to get the file there.