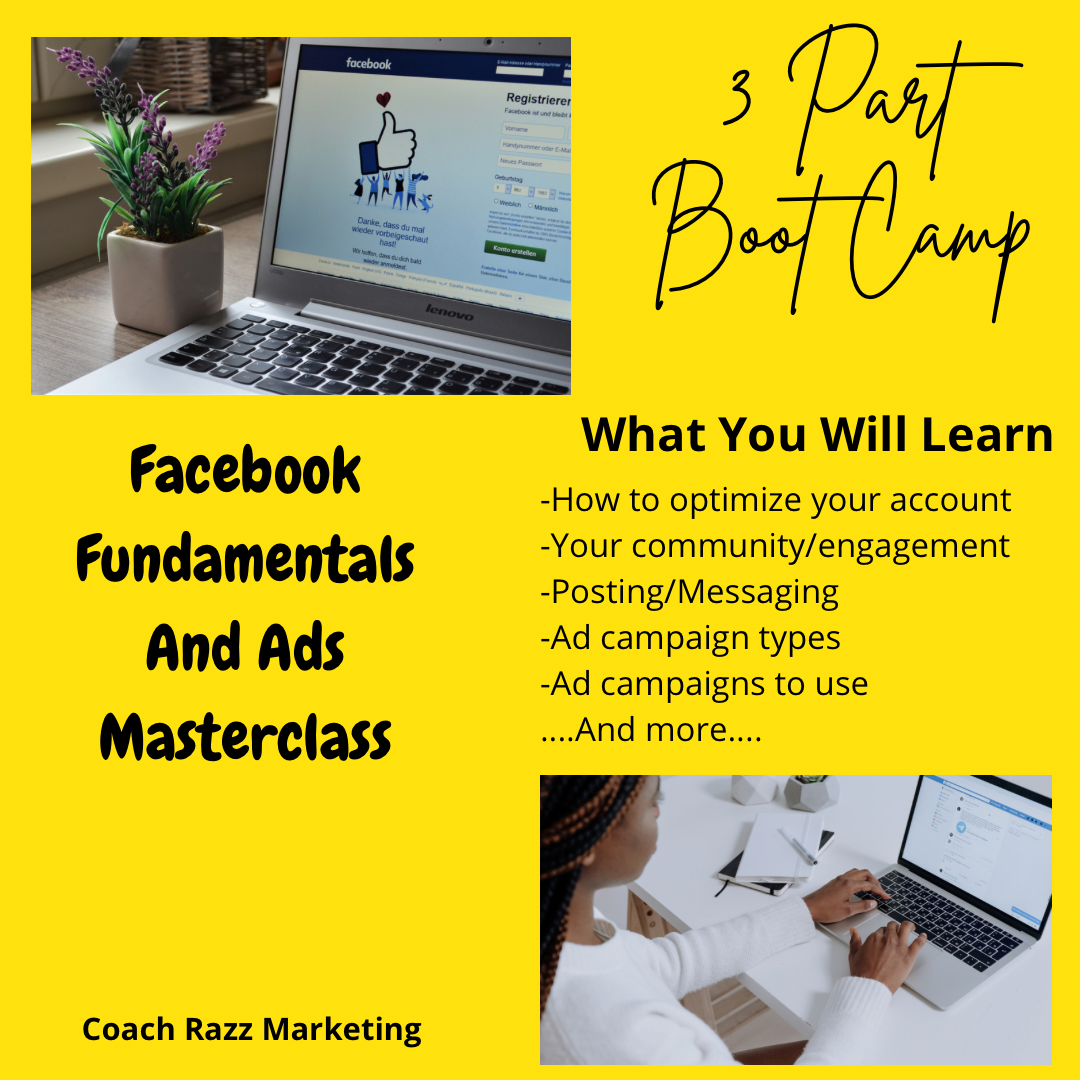 Facebook Fundamentals And Ads Masterclass
On Sale
$47.00
My new masterclass is here‼️

Come learn in this beginners level of the fundamentals of Facebook and learn how to monetize your account correctly. Also, come learn a beginners level ads quick start guide!!

Facebook Fundaments Section

🔥How to optimize your account 
🔥Who is your target
🔥Sharing content 
🔥When to post
🔥Your community/Engagement 
🔥Business pages
🔥Discussions
🔥Share industry info
🔥Posting/Messaging
🔥What your Facebook goals should be

.....And so much more.....

Beginners Facebook Ads Masterclass Section

🔥Facebook ads manager
🔥Campaign types
🔥Audience demographics
🔥The 3 ad campaigns you should use 
🔥Common Facebook ad mistakes 

***Training is pre-recorded***

No refunds on digital products!