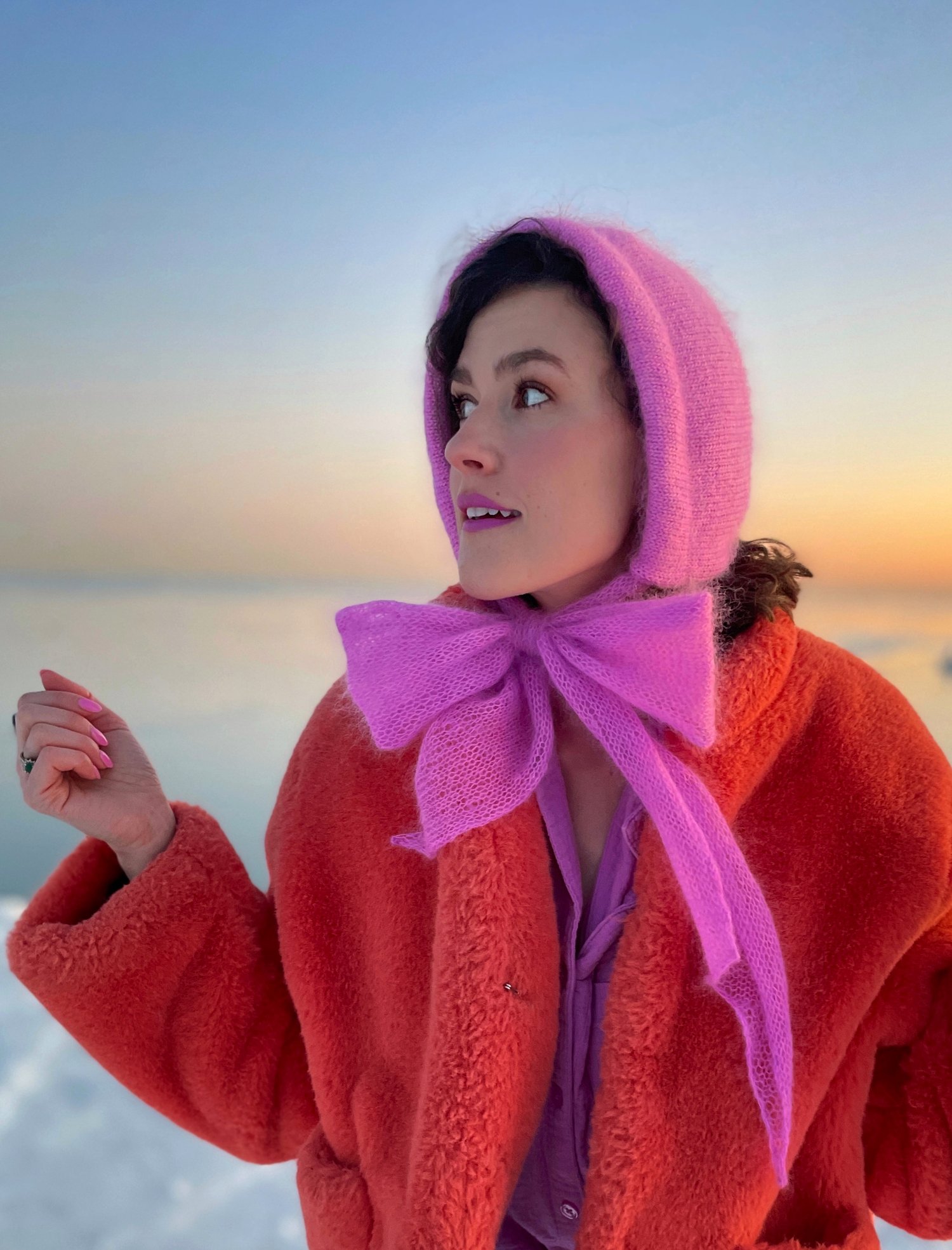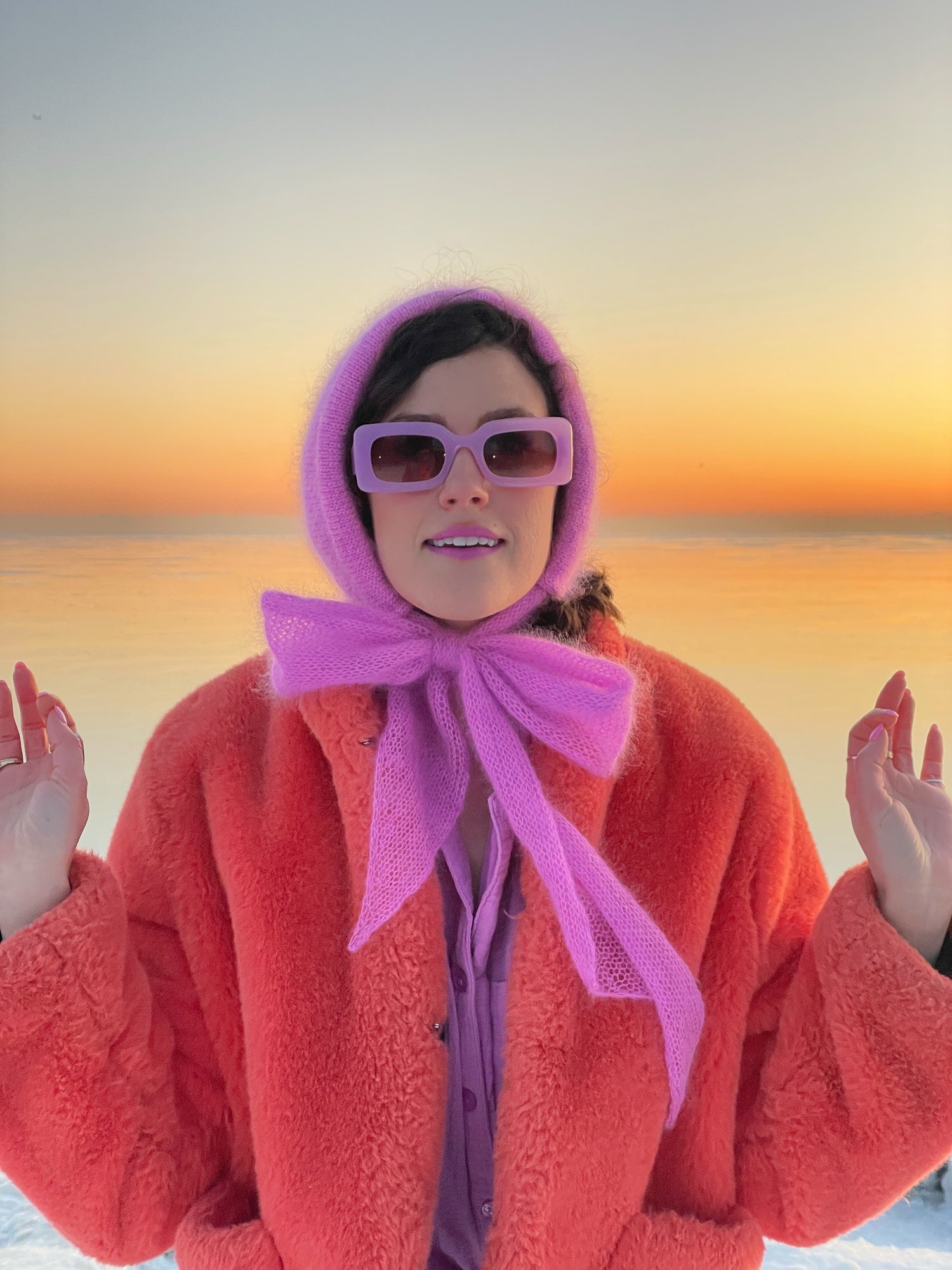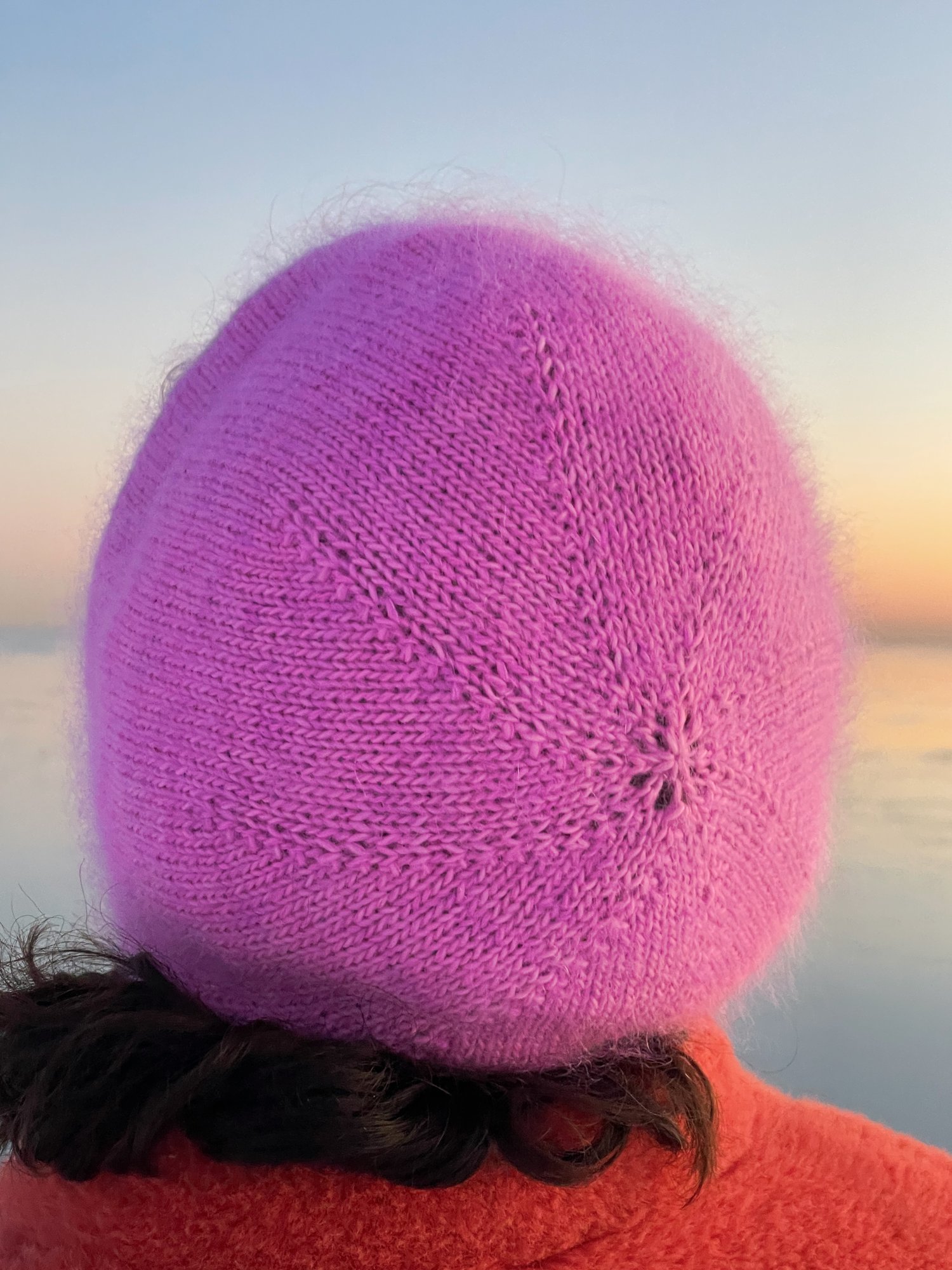 Big Bow Bonnet
On Sale
Preview
Little Bo Peep meets Old Hollywood Chic! This hood/bonnet hybrid begins at the center back with a disappearing loop cast on and then maintains the circle with a gorgeous spiral increase design. It is then finished by knitting flat, creating a folded over brim, and using a simple crochet edge to clean up the bottom edge. And of course, the mindless knitting of the mohair bow can be done as the first or final step! 
DETAILS
→ Click here to download a free PDF with gauge, needles, yarn, yardage, sizing and any additional information. 
→ Check out the #BigBowBonnet hashtag on Instagram to see other people's projects! 
RAVELRY
If you purchase the pattern here, you will not have access to it in your Ravelry library. Click here to purchase the pattern on Ravelry.
DISCLAIMER
Please note that you are purchasing a downloadable PDF of a knitting pattern, not a physical garment.