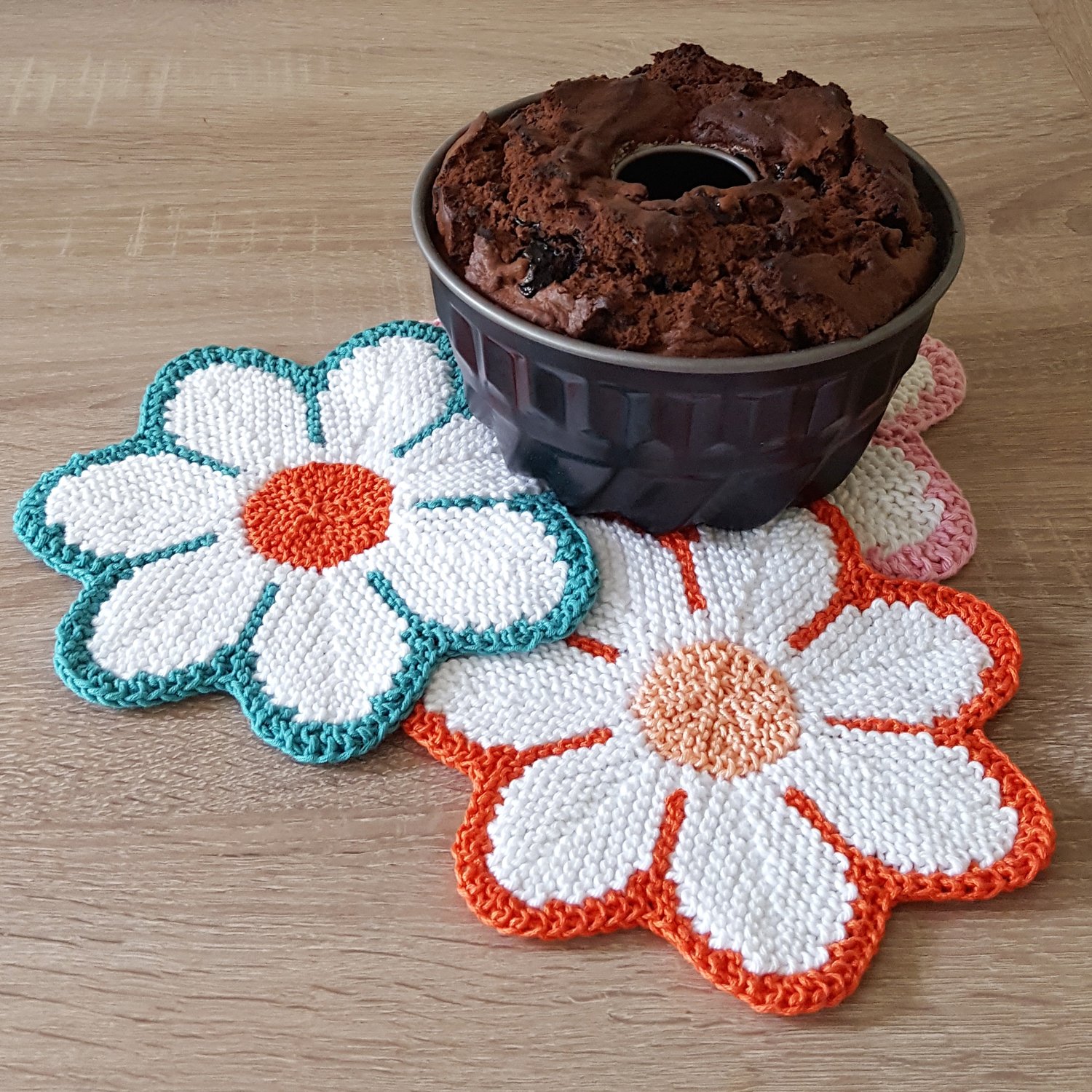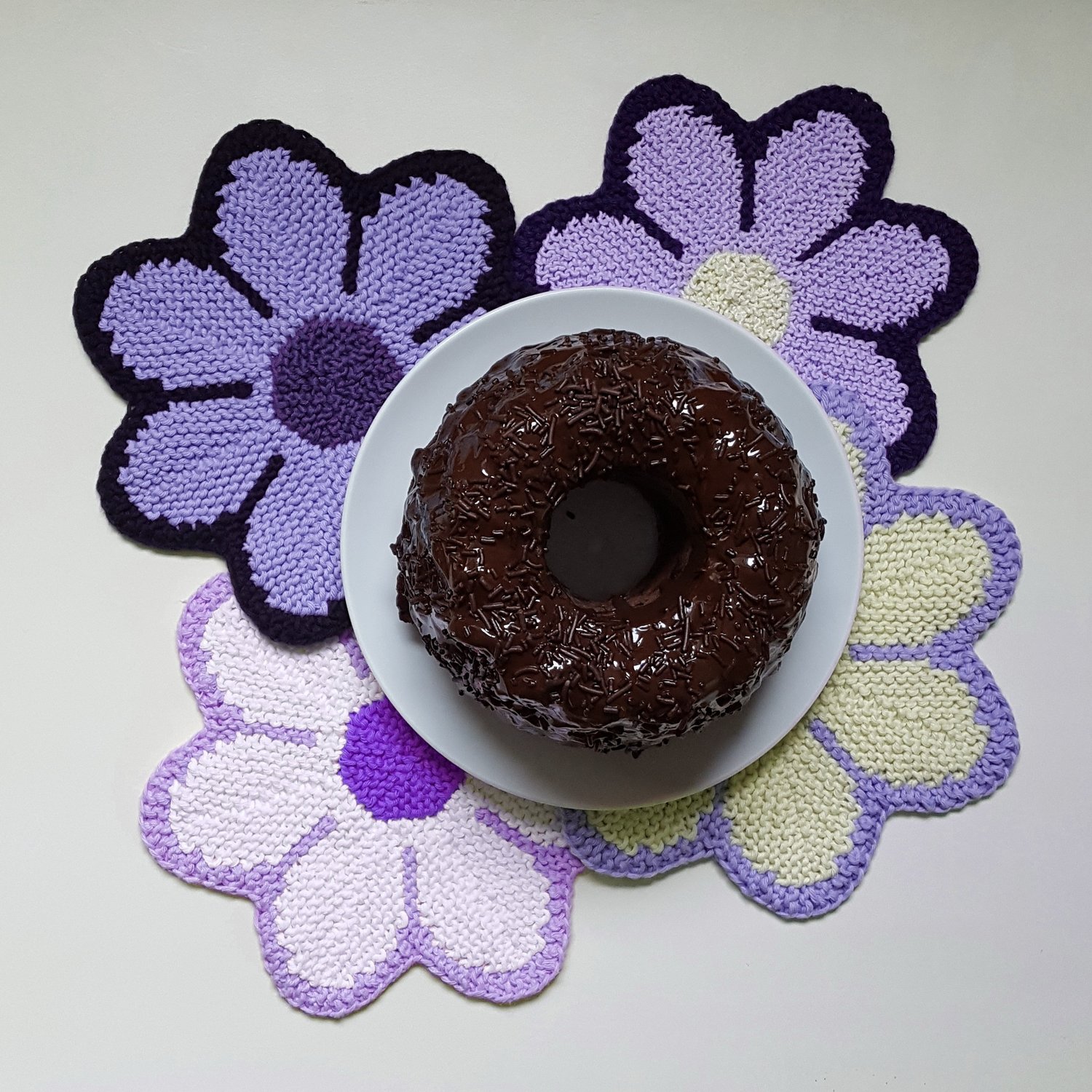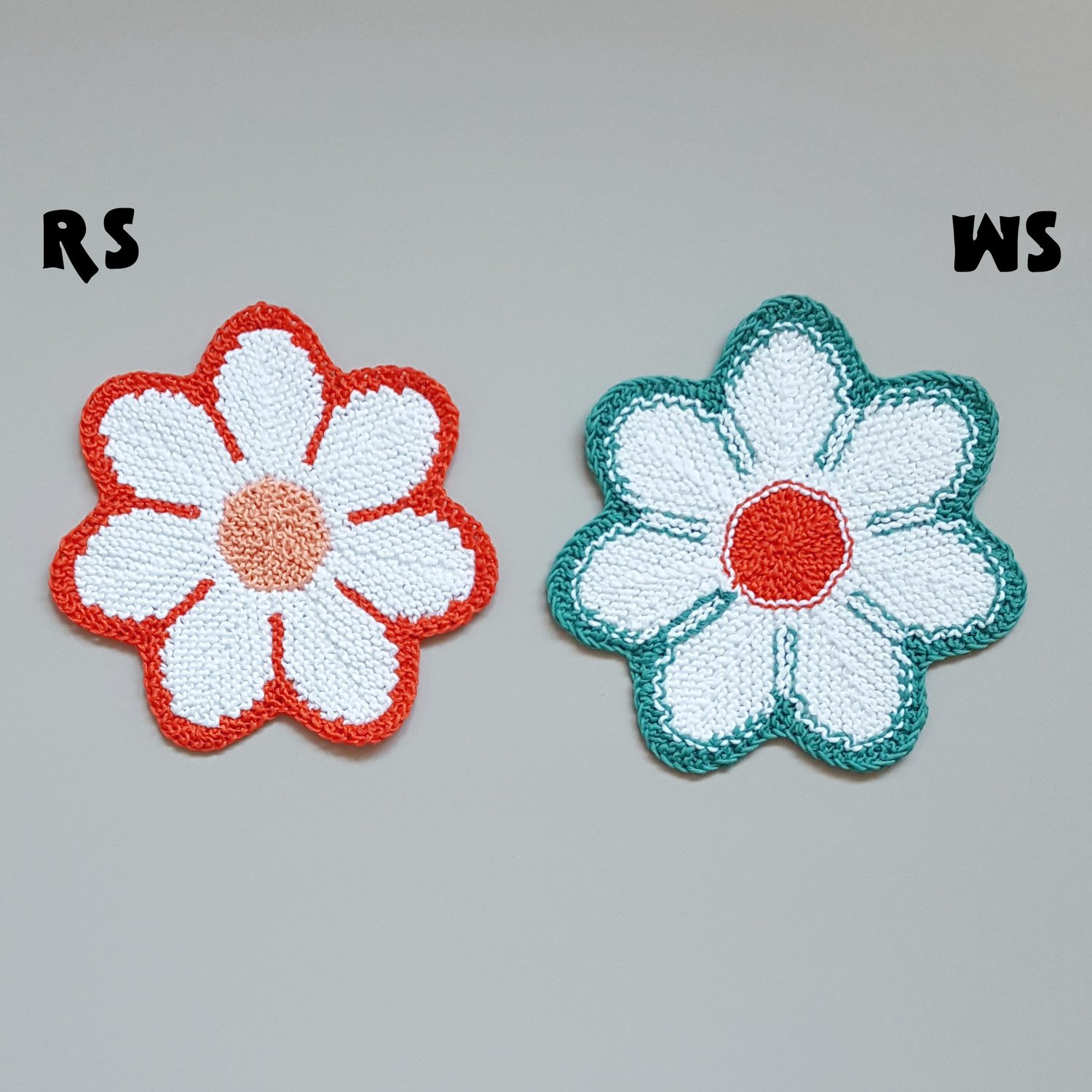 Seven Petals Potholder
On Sale
It's always interesting to see, what can be done in garter stitch :) Here is the pattern for a flower-shaped potholder, hotpad or coaster.
It starts with a provisional CO, is knitted in short row wedges and finished with grafting in garter stitch.
Since this is an intarsia project with three colours that also uses short rows, it can be quite fiddly. It is NOT a beginner pattern.

The pattern PDF is 12 pages long and contains
* written row-by-row instructions for knitting this piece – including four photos of the different stages and
* a pattern chart of one wedge
* short photo tutorials for the following techniques: provisional CO with a crochet hook and how to undo it, grafting in garter stitch, short rows with wrap and turn and picking up the wraps, intarsia knitting, weaving in yarn while carrying it (backwards and forwards)
* photo tutorials and step-by-step explanations of
undoing the provisional CO in this pattern (i.e. catching stitches in different colours) and grafting this piece (with a decrease and colour changes)

Of the 12 pages, the pattern instructions and chart comprise only 3 pages - the rest are the technique tutorials and explanations of their specific application for this motif.

Since this is an intarsia pattern, the piece looks OK from WS as well (see last picture).