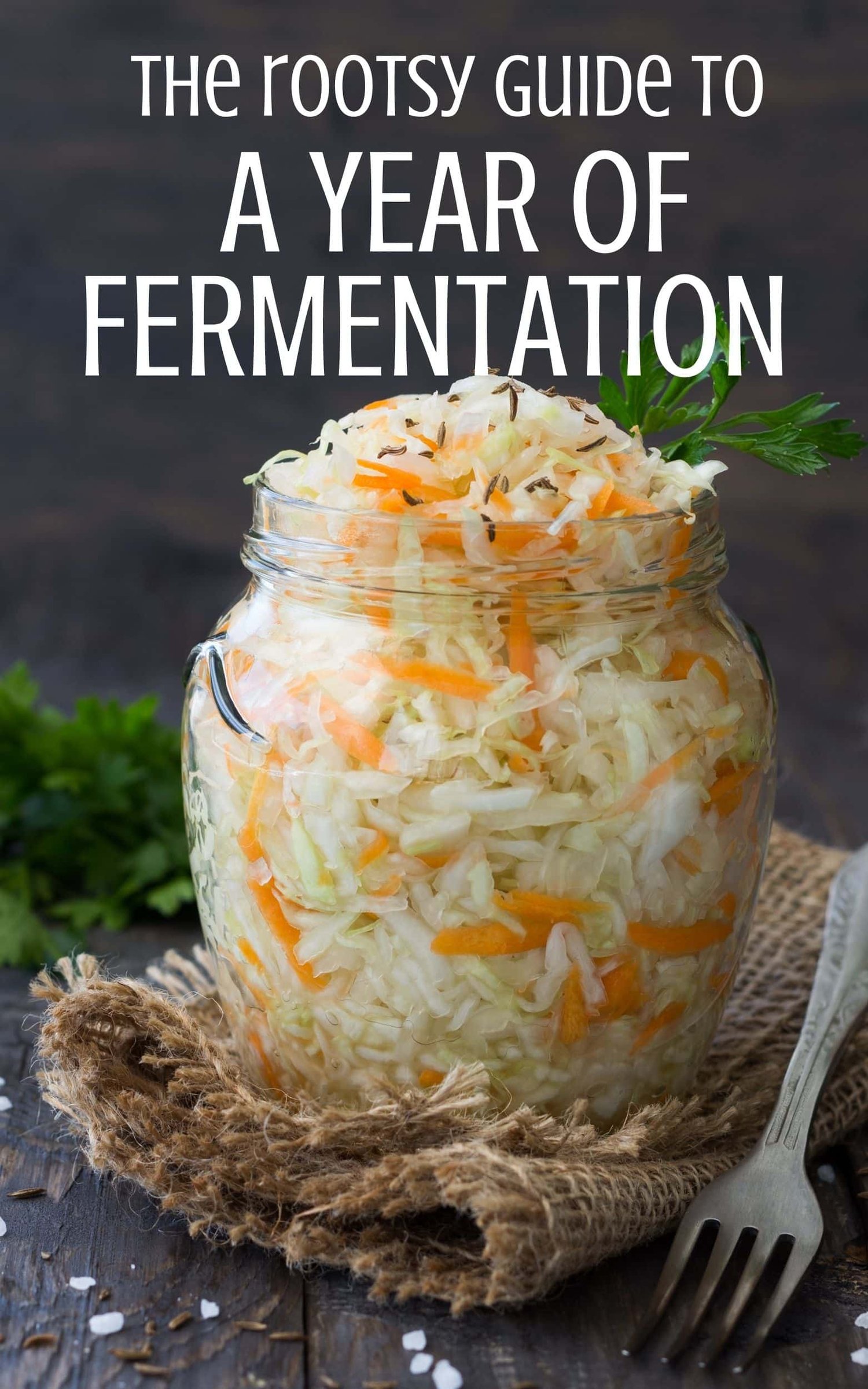 Rootsy Guide to A Year of Fermentation
Create healthy and delicious ferments with seasonally available produce.
A Year of Fermented Food gives you 12 easy to follow recipes broken out by the season. Use the book to create recipes every month of the year to keep your family running and eating well.
The recipes are easy for a beginner and yet creative enough to inspire the most experienced fermenter.
You'll get tips and tricks to make the most of your fresh produce and recipes for sweet snacks and savory side dishes you can feel good about serving.