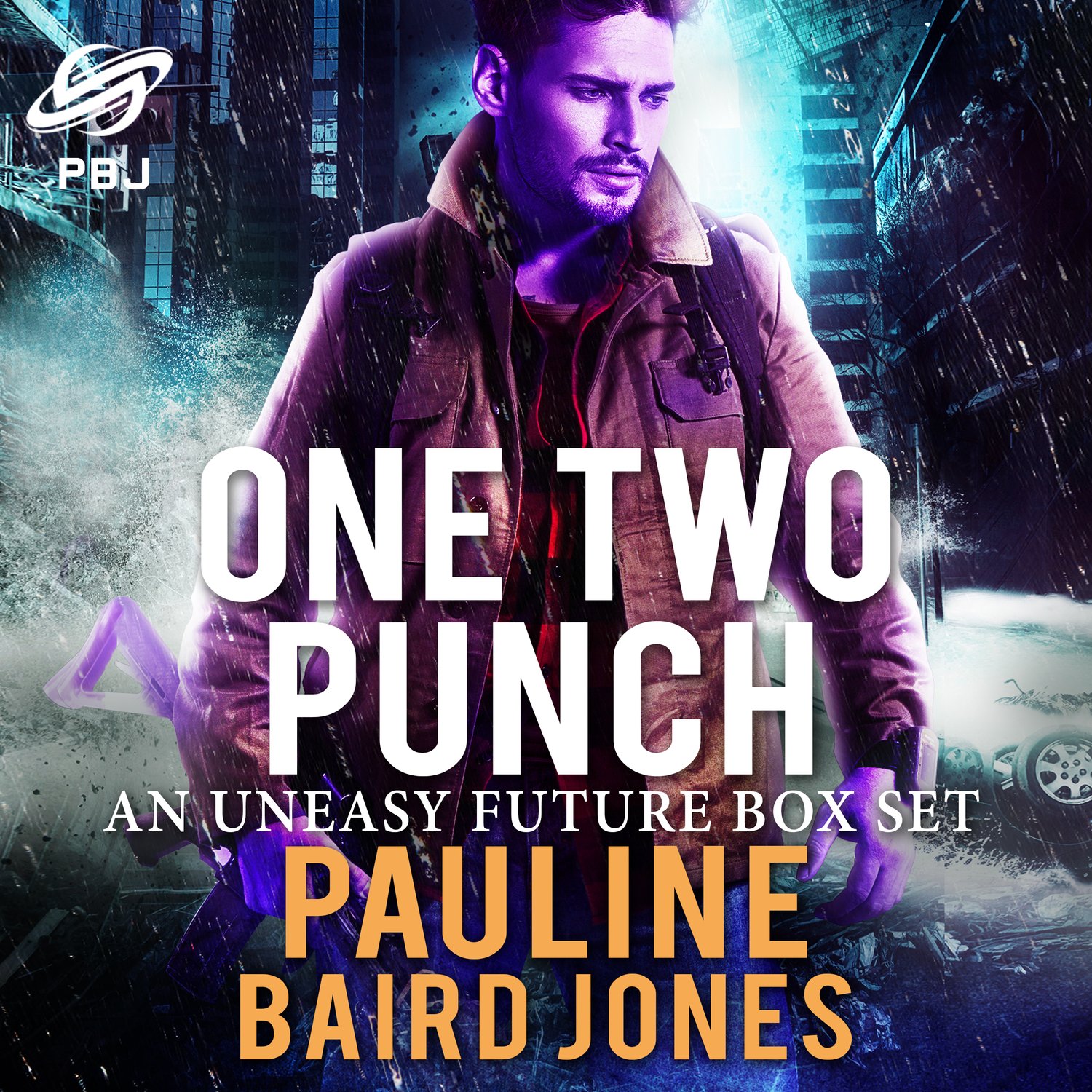 One Two Punch Audiobook
Preview
THIS IS AN AI-NARRATED AUDIOBOOK!
A floating city. An Epic Hurricane. An evil entity bent on destroying all who stand in its way. 
Welcome to New Orleans New, 2061.
With a category five hurricane heading for New Orleans New, Homicide Detective Violet Baker and her alien partner, Joe, put aside detecting to help with the emergency. Their task? Evacuate some dirt-siders who don't understand the concept of a twenty-foot storm surge. 
But their mission quickly gets complicated by a mysterious murder and the sabotage of their skimmer. 
Joe knows who to blame for the murder and the sabotage. For longer than he dares admit, he's been on the track of an evil entity bent on destroying his world and Vi's. 
Stranded in the path of the storm, secrets will be revealed and enemies faced. Can they defeat evil and get that well-deserved happy ending kiss?
If you like mystery mixed with sci-fi, humor, intelligence, and action, then grab this new series by Pauline Baird Jones. But batten down the hatches for a crazy ride!