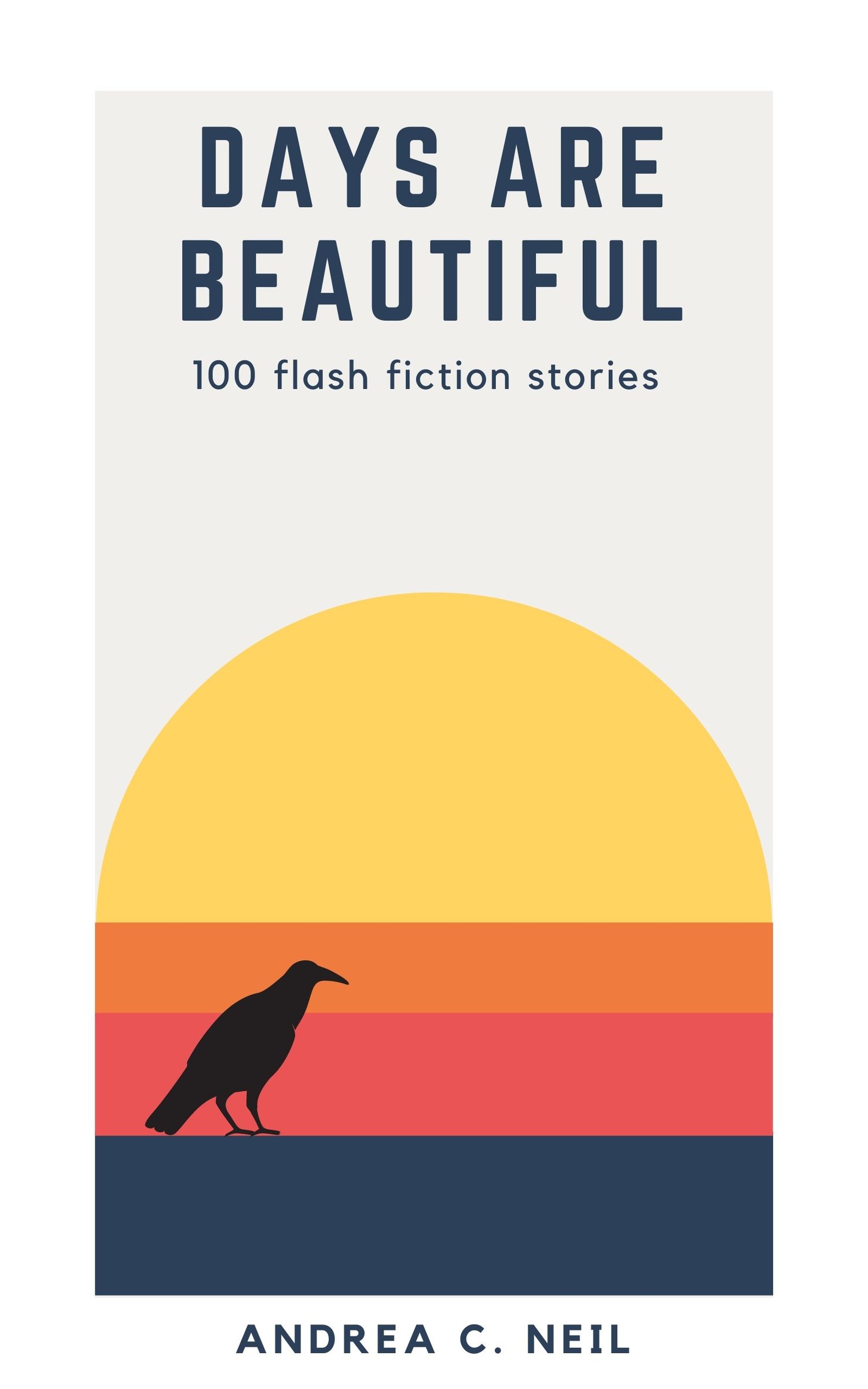 Days Are Beautiful - 100 flash fiction stories - signed paperback
When regular books just take too long, try a 100-word story.
Days Are Beautiful is the first collection of 100, 100-word stories from Andrea C. Neil.
Featuring a cast of quirky characters in unusual situations, these amuse-bouche-sized tales come together to form a book full of easy to read, entertaining nuggets of storytelling.
Written one per day in the early days of the COVID-19 Pandemic, Days Are Beautiful is also a thoughtful journal on self-isolation in the suburbs, from April – July 2020.
Read it quickly, or savor the stories one per day, as they were written. This book is the epitome of versatility! Pick up Days Are Beautiful, the first flash fiction collection by Andrea C. Neil, author of the five-book Beverley Green Adventures series.
Also available: No Surprises: 100 flash fiction stories