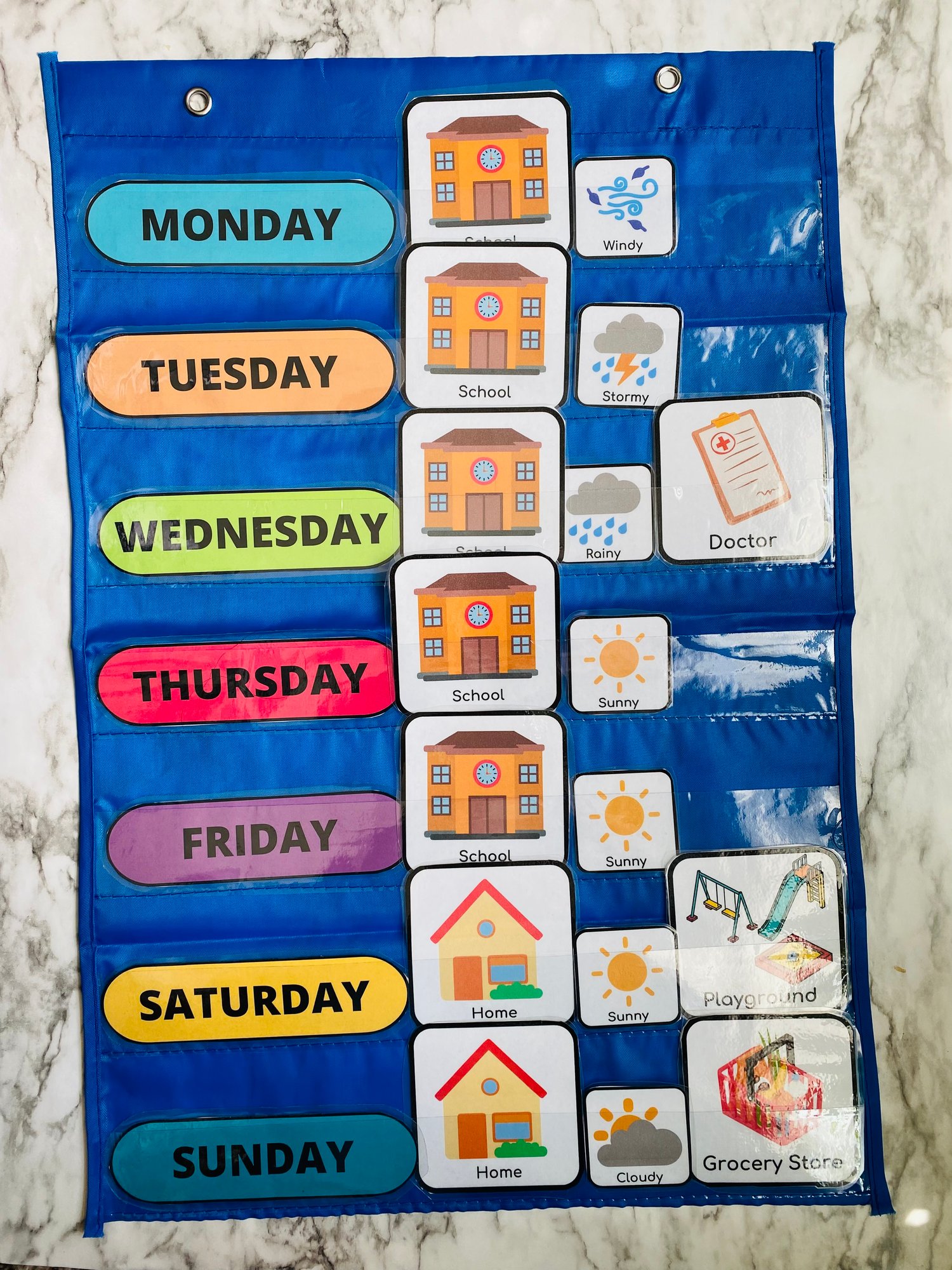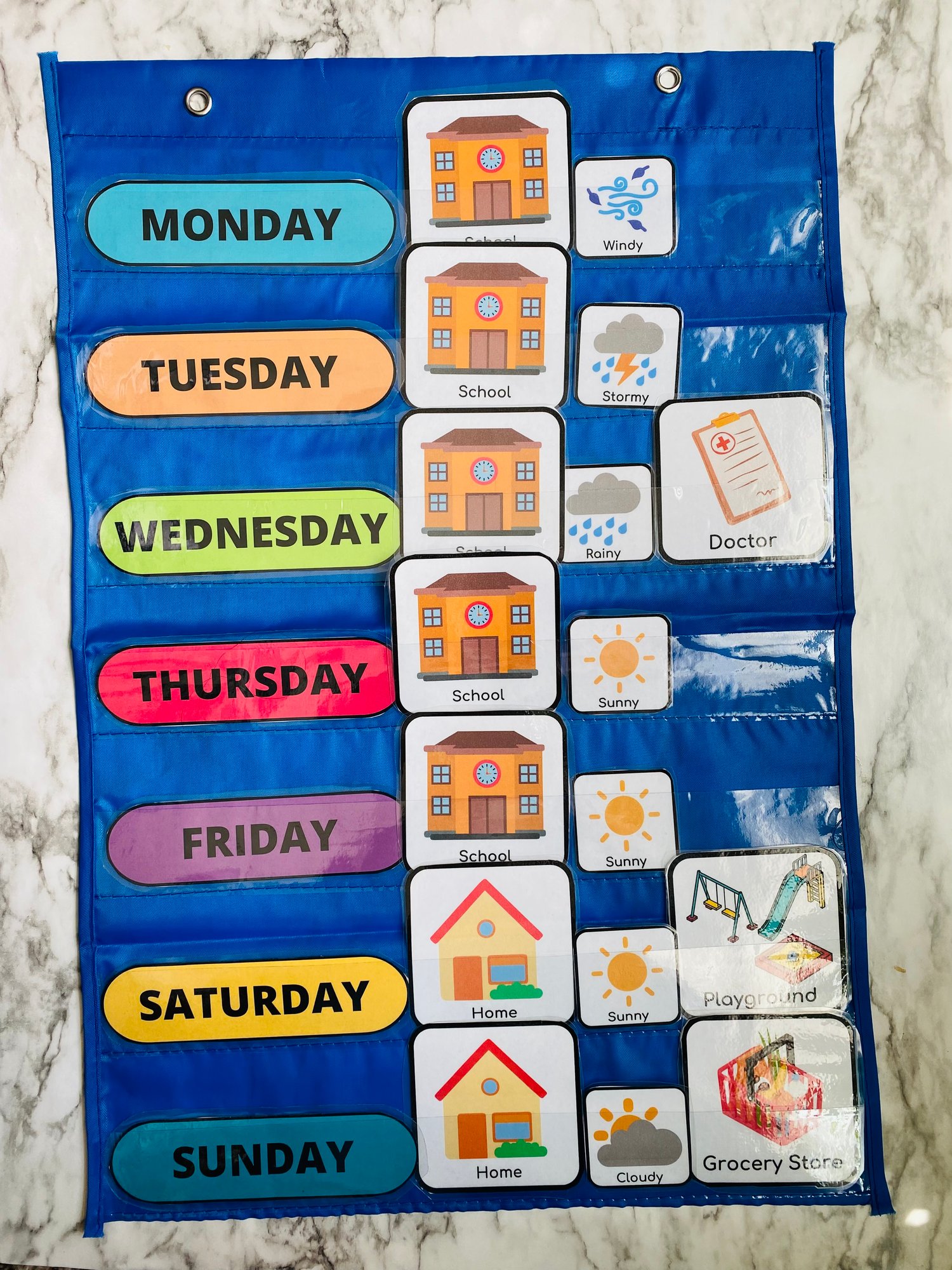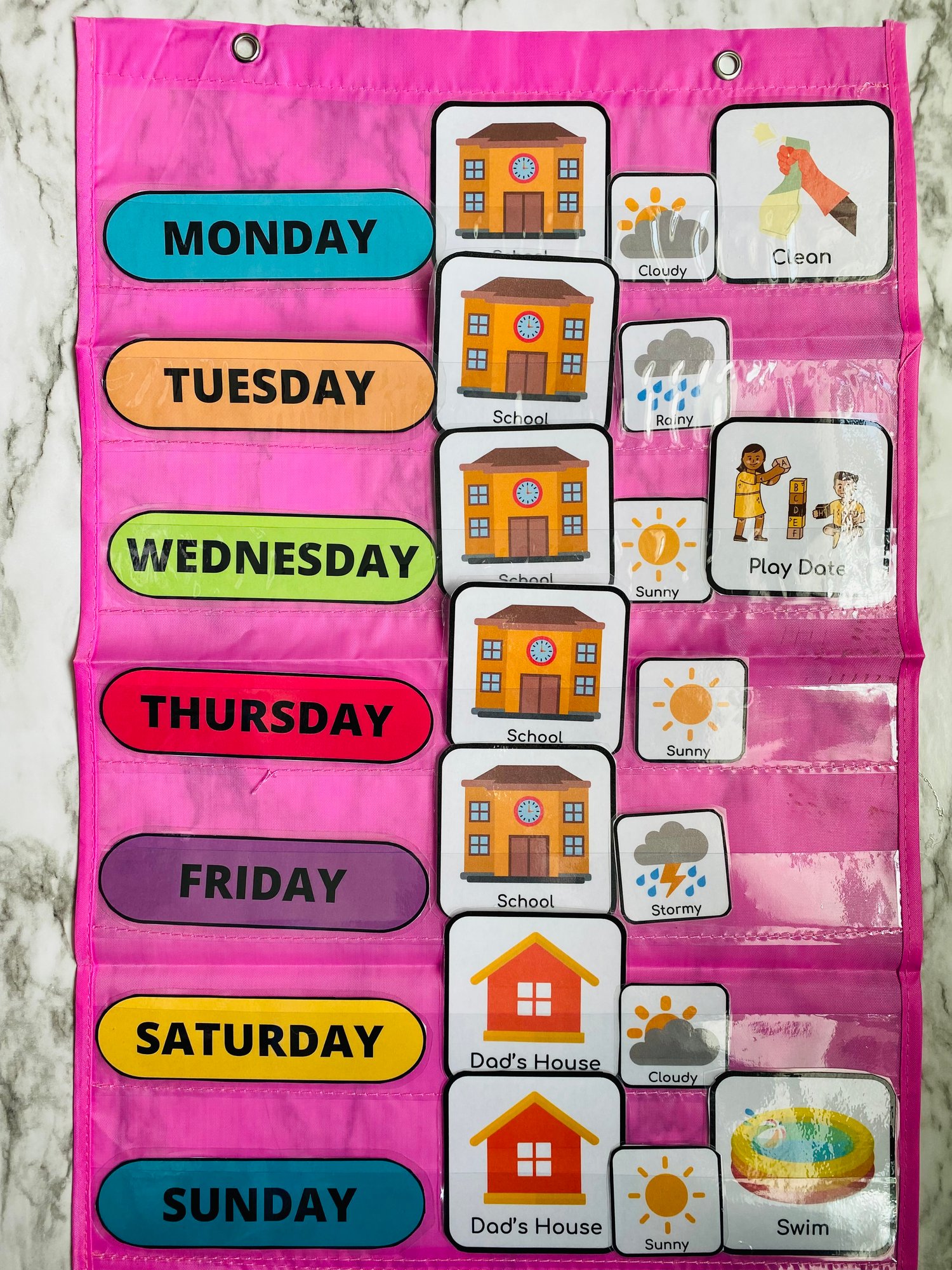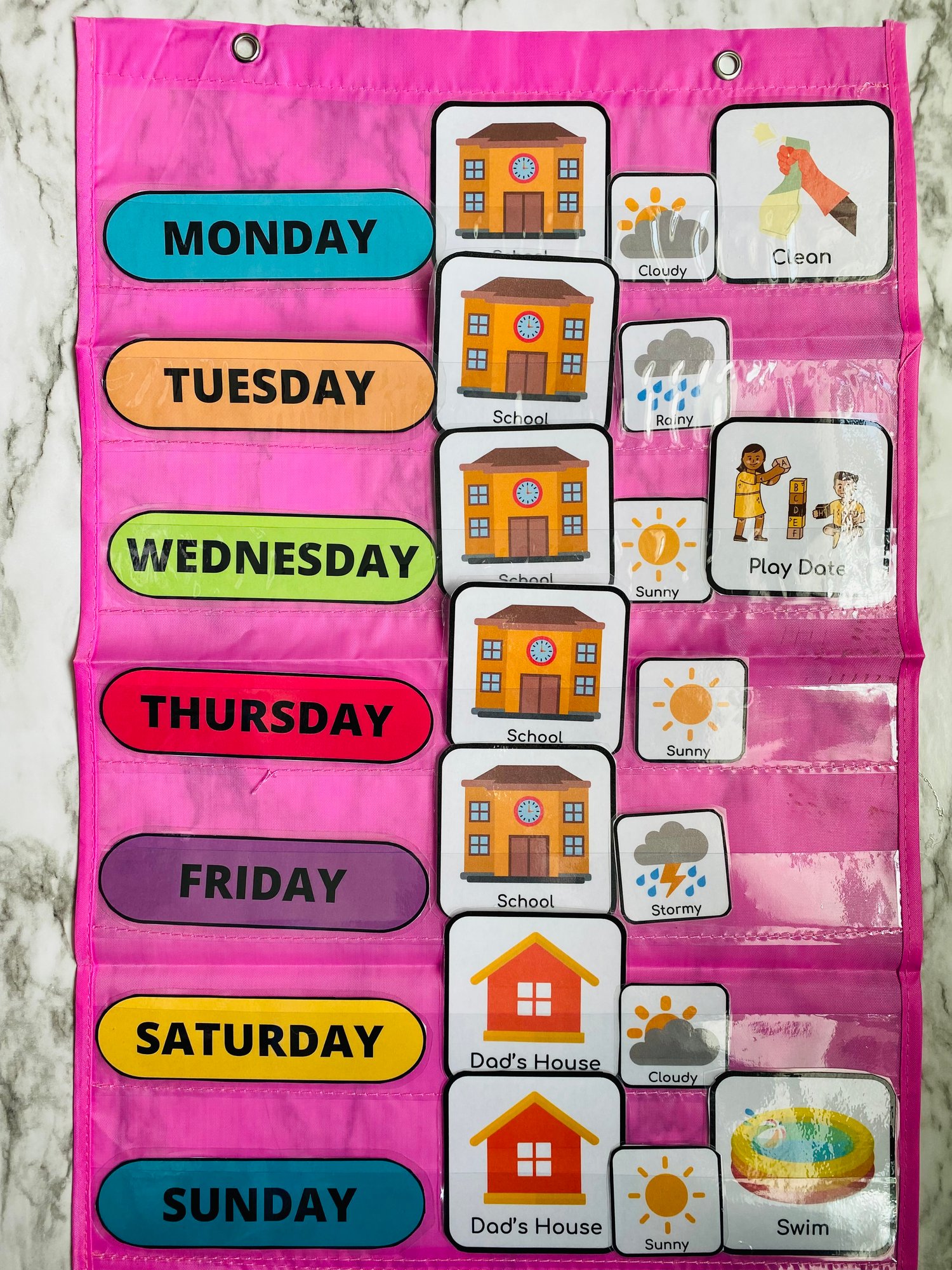 Weekly Calendar + Accessories
On Sale
$999.99
Select Chart Color, Sports , Coparenting Home?
Children thrive with regular & predictable routines. Having a weekly routine chart helps them better understand the upcoming events & holidays by seeing it in a visual layout. 

My 5-year-old (Jaxon) is constantly asking me "is it a stay-home day or school day tomorrow?". By creating this for him, I have seen a big decrease in his frequent questions about upcoming events! Now he can see the "progression" of the week and honestly has so much fun helping me set it up at the end of every week. 
Select your:
- Chart color (Blue, Pink, Gray, or Yellow)
- Sport/Activity Card (Soccer, Baseball, Softball, Basketball, Karate, Gymnastics, Dance, Football)
- Co-parenting Home (Yes or No)

Each set included:
- Chart 
- Laminated Days of the Week Cards
- Laminated Daily Cards (home, school, grocery, cleaning, gardening, swimming, play date, movies, dentist visit, doctor visit, visiting grandparents)
- Laminated Weather Cards (Sunny, rainy, cloudy, stormy, windy, snowy) 
- Laminated Holiday Cards 
- Laminated Sports/Activity Card 
- Two command hooks to hang the chart
- Clothes Pin to mark the Day


If you are a co-parenting home, like us, please let me know by selecting the "yes" option below so I can make sure you have enough "moms house" & "dads house" cards ❤️