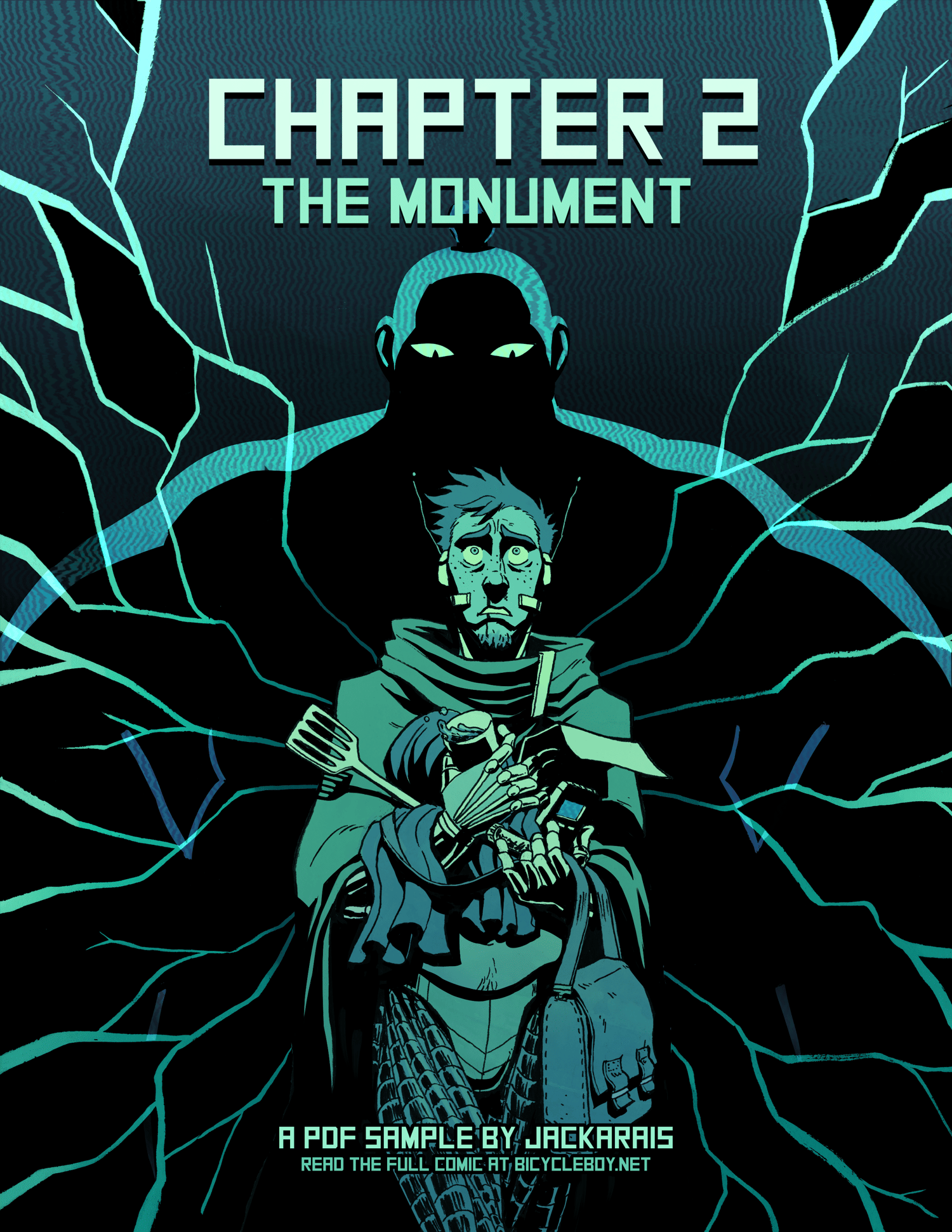 Bicycle Boy Ch 1 + 2 PDF
Pay what you want:
(minimum CA$2.00)
The first two chapters of Bicycle Boy in glorious PDF form.

The cyborg Poet wakes up in the post-apocalyptic desert with no memories, no identity, and no limbs! How did he get this way!? And what's more, why is he surrounded by bodies? In search of answers, he stumbles into a local trading post, and quickly gets into trouble...

Chapter 1 is 25 pages, Chapter 2 is 51. Full color. These remastered chapters are a bit different from the ones on the website. All the pages have been carefully scaled up, with some new dialogue, redone text + speech bubbles, crisp lines, tweaked colors, and brand new chapter covers.

Warnings for foul language, mild gore, and violence.