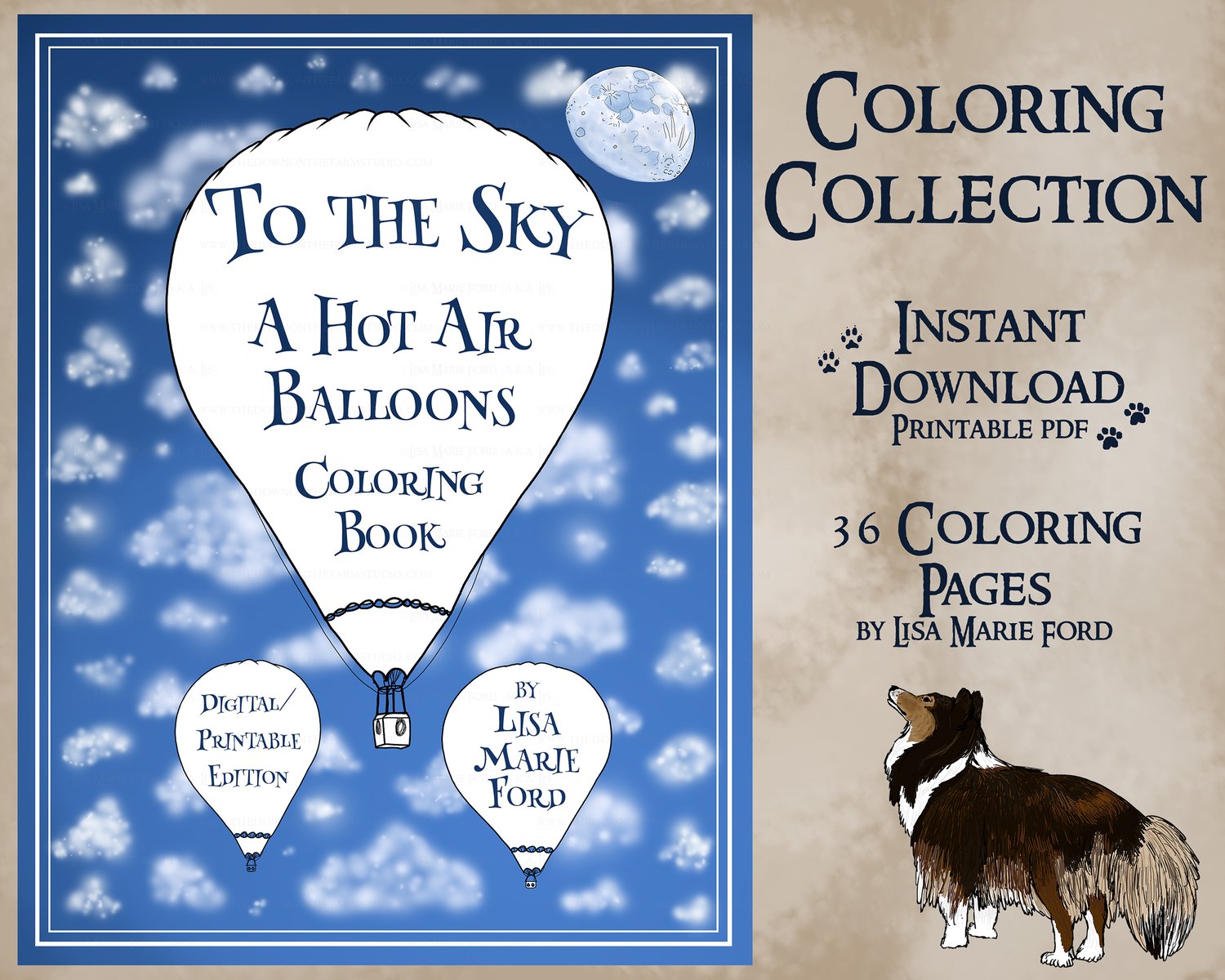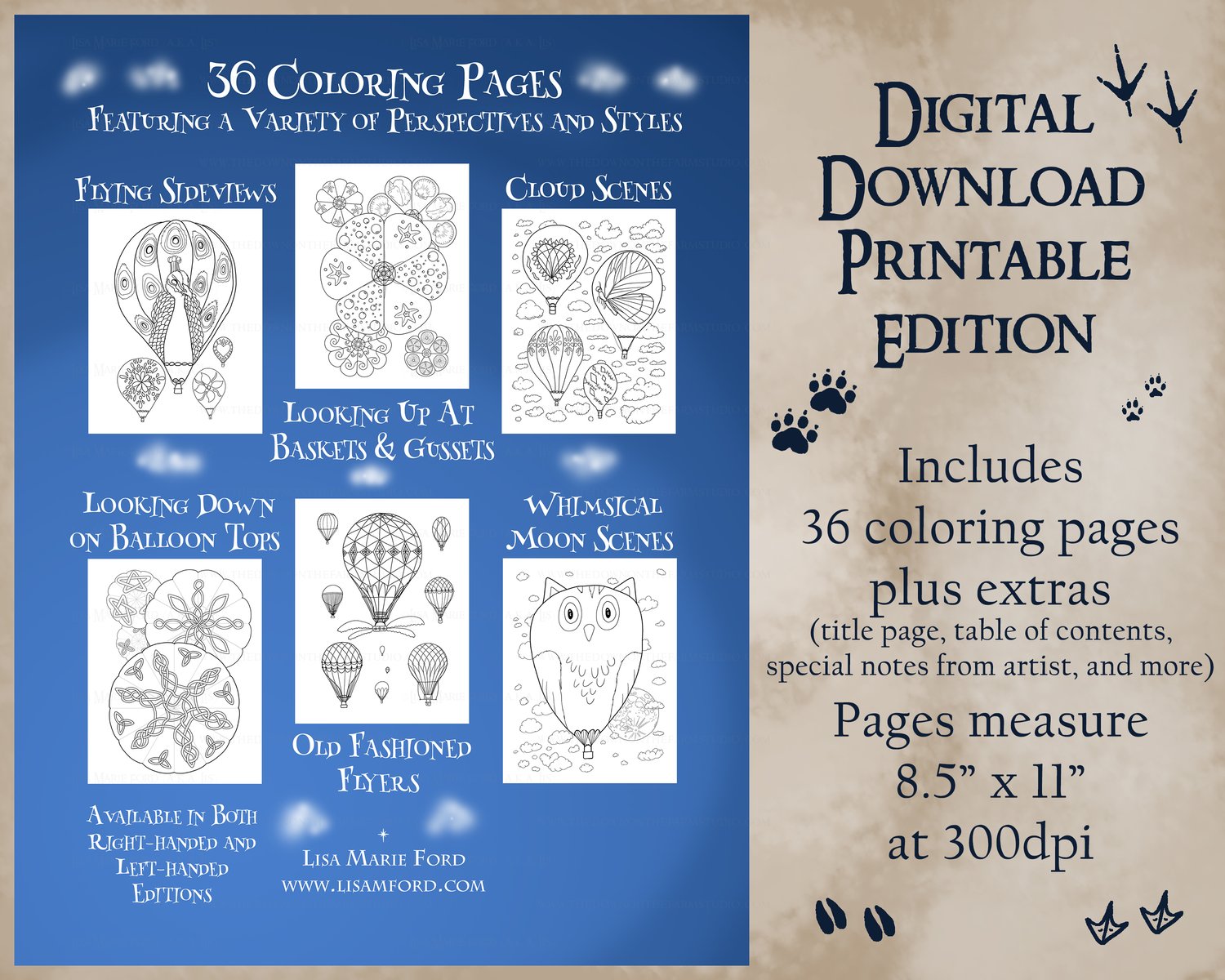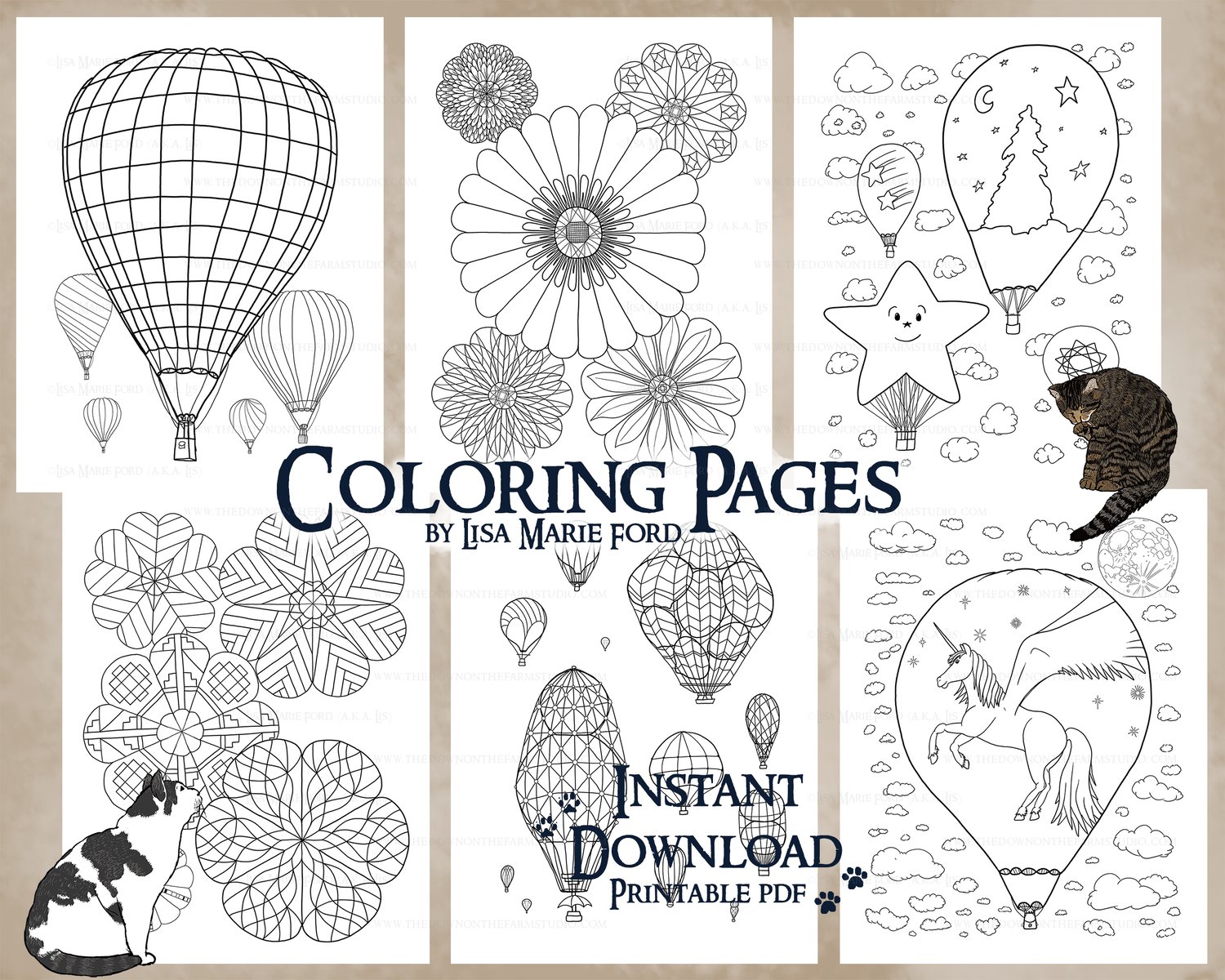 To The Sky A Hot Air Balloons Coloring Book Complete Collection
$22.45
This is the complete collection of 24 coloring pages from "To The Sky Hot Air Balloons Coloring Collection" features hand drawn line art by Lisa Marie Ford. 

Includes 36 Pages of Illustrations featuring a variety of perspectives and styles.

6 each of Flying Sideviews, Looking Up At Baskets and Gussets, Clouds Scenes, Looking Down on the Balloon Tops, Old Fashioned Flyers, and Whimsical Moon Scenes. 

Some of the Illustrations
Fantasy takes flight with a winged unicorn (unicorn pegasus)

- A ship with masts sailing

- Celtic Knots

- An elephant balloon (he almost looks like he is balancing on a ball)

- Ocean Life, such as Sea shells, Starfish, Sea urchins, Sea horses, and a sea turtle

- Butterflies and Butterfly wing designs, imitating their patches of colors

- Flowers

- Dragonflies

- Shooting stars, Whimsical stars, and starbursts

- Zebra stripes

- Big Cat speckles, such as a leopard or cheetah

- Giraffe spots

- Unique Patterns

- Swirls in various shapes

- Geometric shapes: diamonds, squares, circles, triangles

- Blank, balloons allowing you to create color or style your own

There are even a few shaped balloons like an owl, a penguin, and a star.


This printable digital download contains all the same coloring pages, plus a few extra, that are in the Left-Handed and Right-Handed Printed Editions available from book sellers.