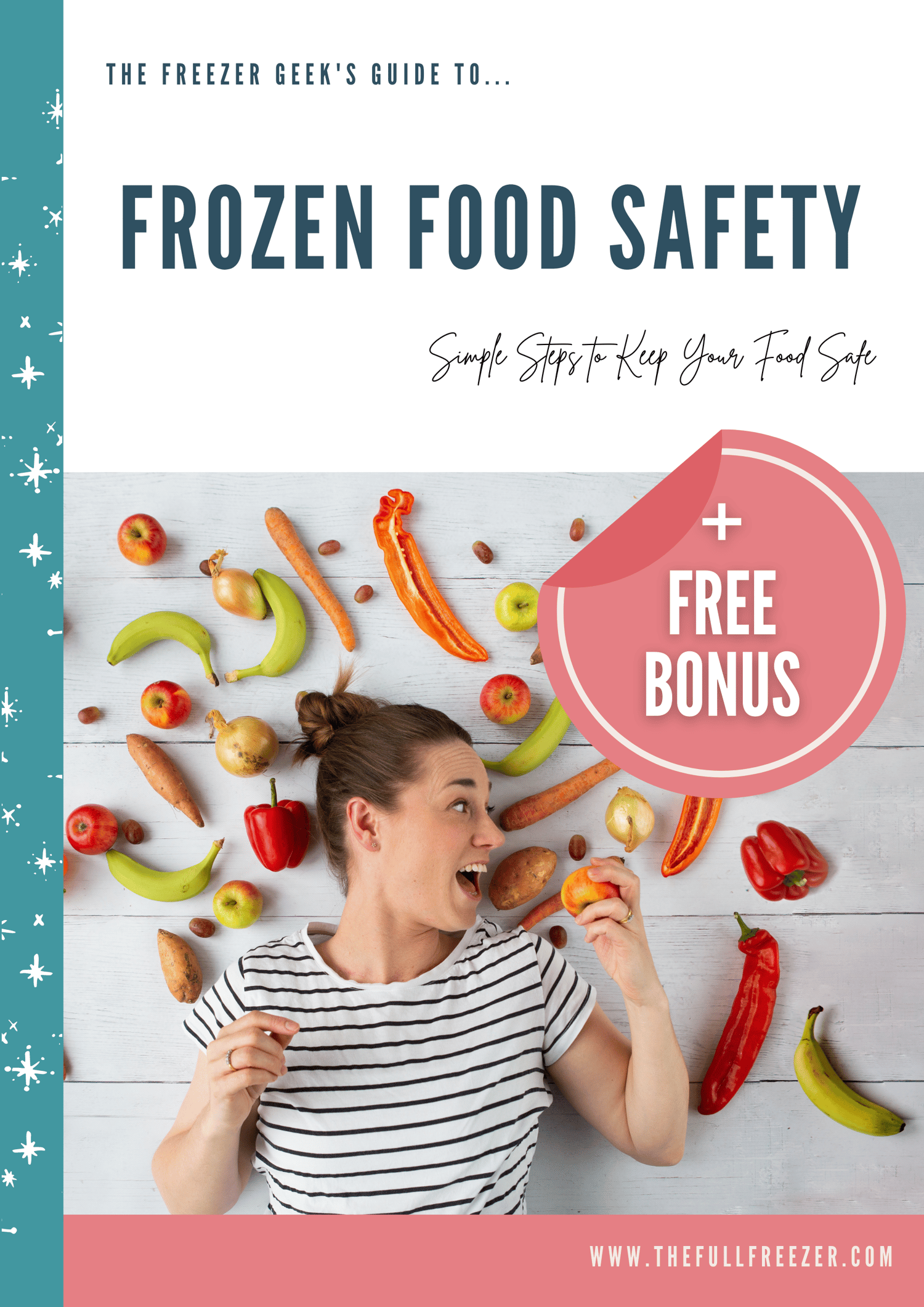 The Freezer Geek's Guide to Frozen Food Safety + BONUS
On Sale
Hate wasting food because you're not sure if it's safe to eat? Nervous about using your freezer because you're worried you'll make your family sick? 
The Freezer Geek's Guide to Frozen Food Safety is here to give you confidence in the kitchen! 
In this download, I provide a single-page cheat sheet covering 12 key steps that you should take to keep your food safe.
Each key step is then backed up with a number of Frequently Asked Questions, in case you want to know
why
these steps are important. 
So if you want to know how you can confidently store, freeze, defrost and cook your food safely, this is the guide for you! 
PLUS BONUS DOWNLOAD:
How to Stock Your Fridge (The Right Way); to help keep your food safe, and make your food last as long as possible! 
If you require any assistance at all please reach out to me via
social media
or the
contact form
here to reach out and I will do all that I can to assist you. 
IMPORTANT: Due to the downloadable nature of this product we are unable to refund any purchases. You are downloading this content for your personal use and it is not to be distributed under any circumstances. Please note that by purchasing this book you are agreeing to our
terms of service
.
Please be advised this download contains affiliate links. This means that I will receive a small commission if you choose to buy any products. You will not be charged more for these items.
Please note that this download is not a comprehensive Food Safety and Hygiene Accreditation - it will not provide you with any certification. If you wish to obtain this level of training you must go to an accredited body.
The purpose of this guide is solely to help home cooks follow good food safety and hygiene standards, and to feel more confident about how to keep their food safe at home (so that they can waste less).