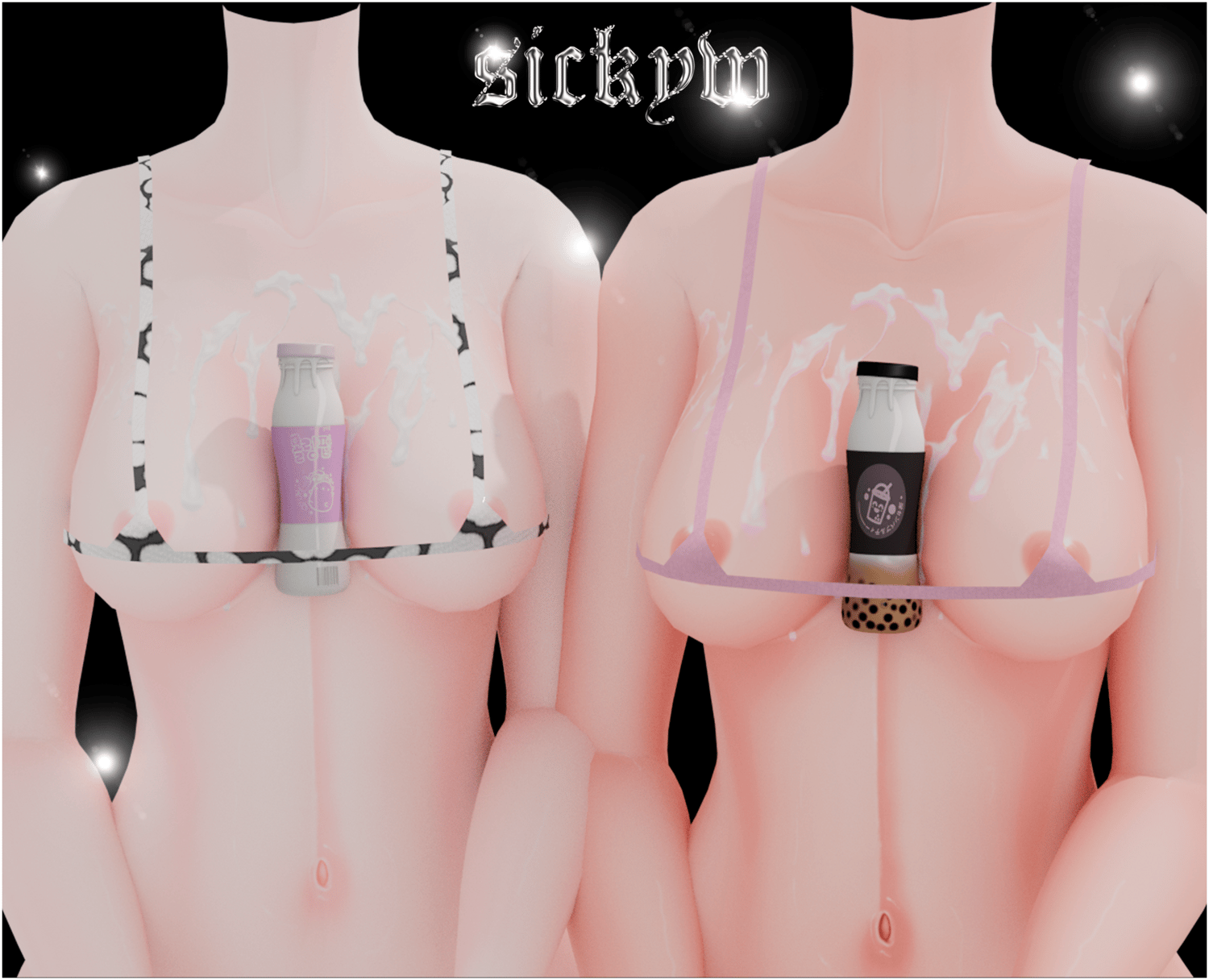 ✧*..´ breakfast /VRChat assets
On Sale
✧ join my discord https://discord.gg/y3AqRGb8fF
✧ top, bottle, texture milk for body 2 textures.
✧ rar, 10 textures with the normal map (PLEASE USE IT)
✧ FBX
✧ fitted for zinpia fit base
✧ ONLY for VRChat.
✧ u can edit the own mesh/texture for your avatar.
✧ u can only use it for private or for a comercial avatar.
✧ Not allowed to sell, share or redistribute, that includes edits and parts of the asset.
✧ Not allowed to claim as your own.
✧ please, if u gonna pay with paypal, aceppt ya own purchase at the app.
✧Reuse is only allowed if the asset was bought from me first. It is not allowed to reuse it from another creator's model.
✧ Give me credit.
✧ NOT REFUND.
✧ if u stole it, i will dmca u.
Leave a rating if you buy <3
if u need something, open a ticket at my server.
or @sickywvirtual at instagram