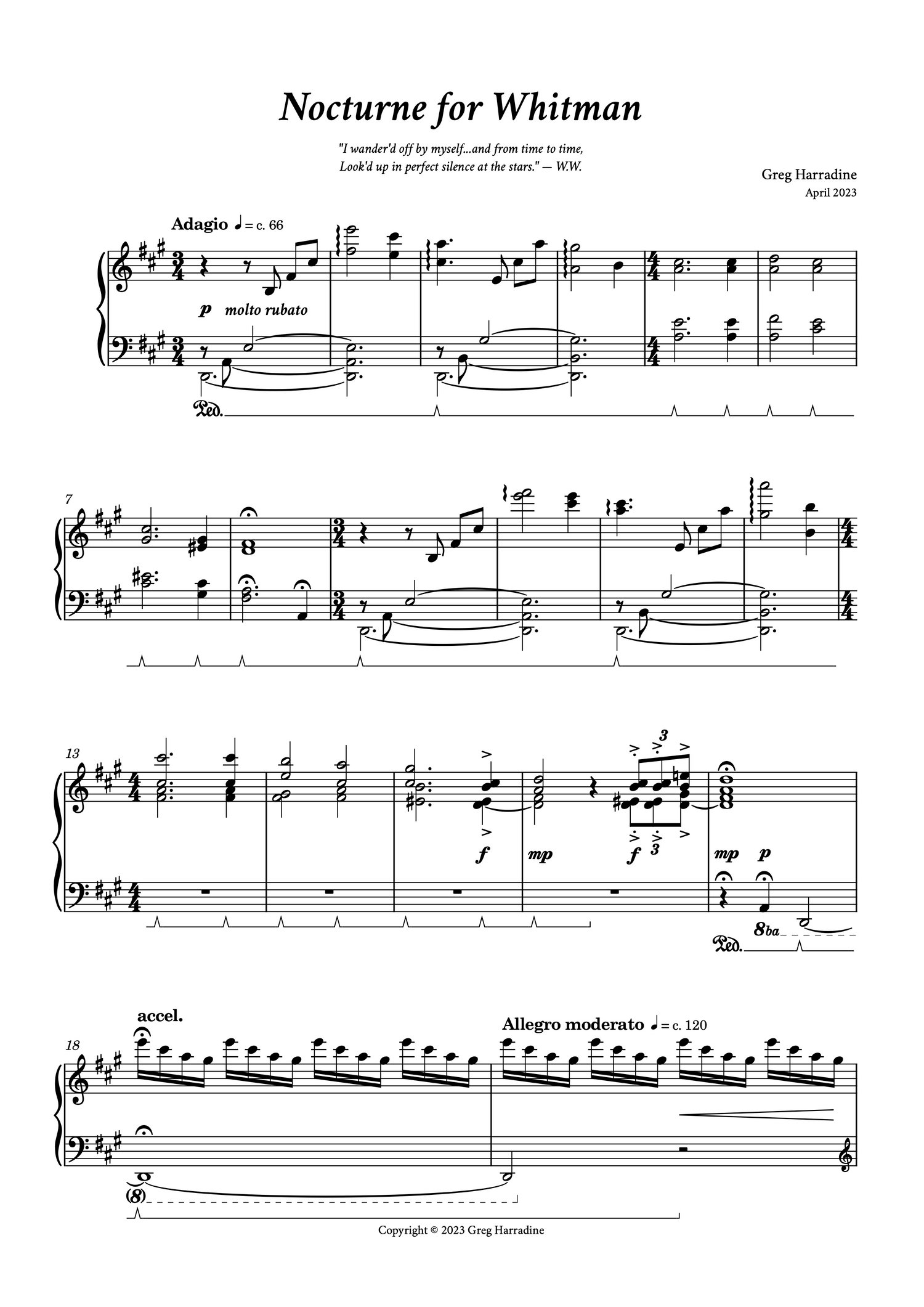 Nocturne for Whitman (piano score PDF)
On Sale
Pay what you want:
(minimum £2.99)
Preview
Nocturne for Whitman — Greg Harradine
Solo piano score. Listen on YouTube.
Key: A major.
Duration: approx. 3:40
Grade/level: 7 / early advanced
Style/mood: cosmic, soulful
4 pages. 56 bars.
This composition is inspired by a few lines from Walt Whitman's 'When I Heard the Learn'd Astronomer':
"I wander'd off by myself...and from time to time,
Look'd up in perfect silence at the stars."
You can read the full poem here.