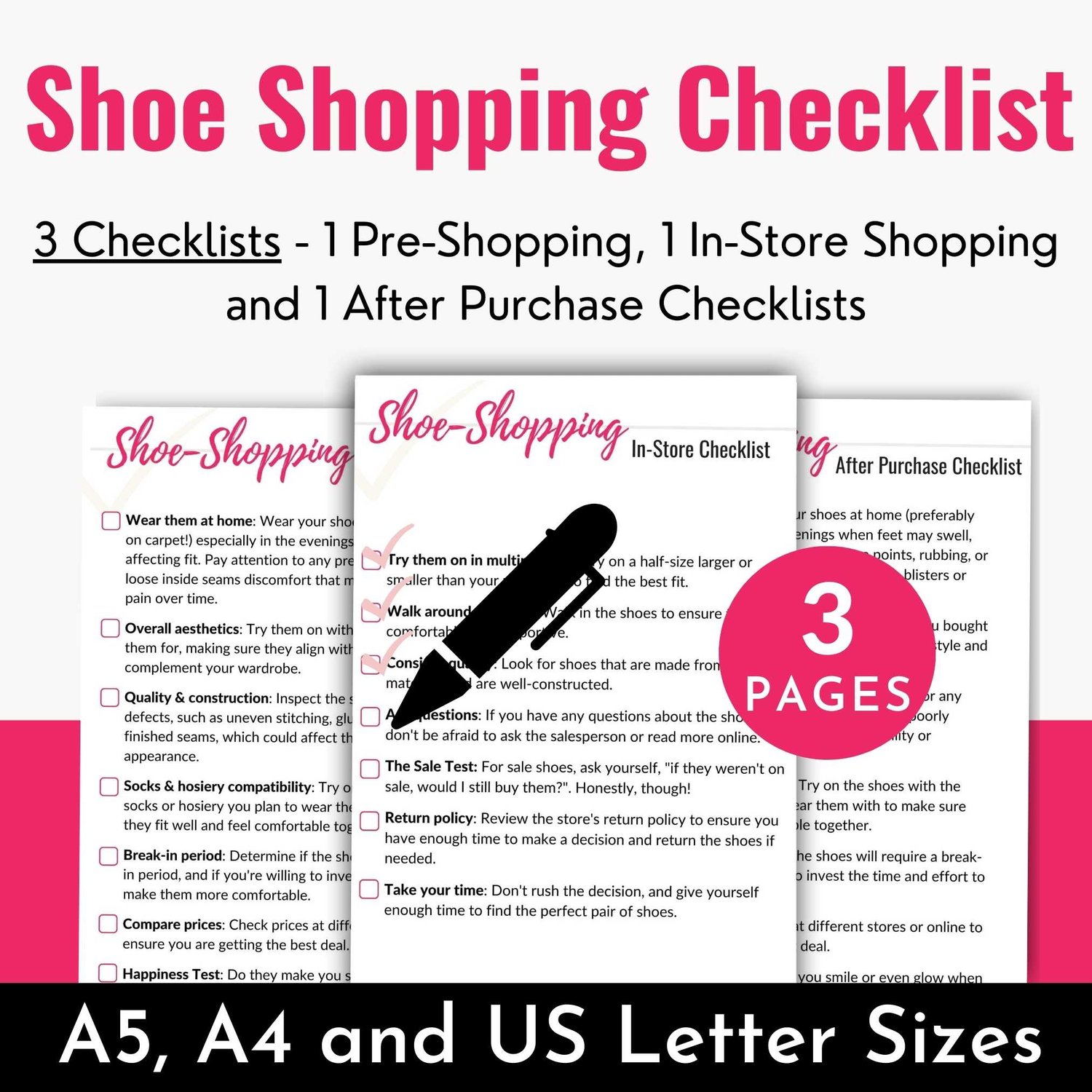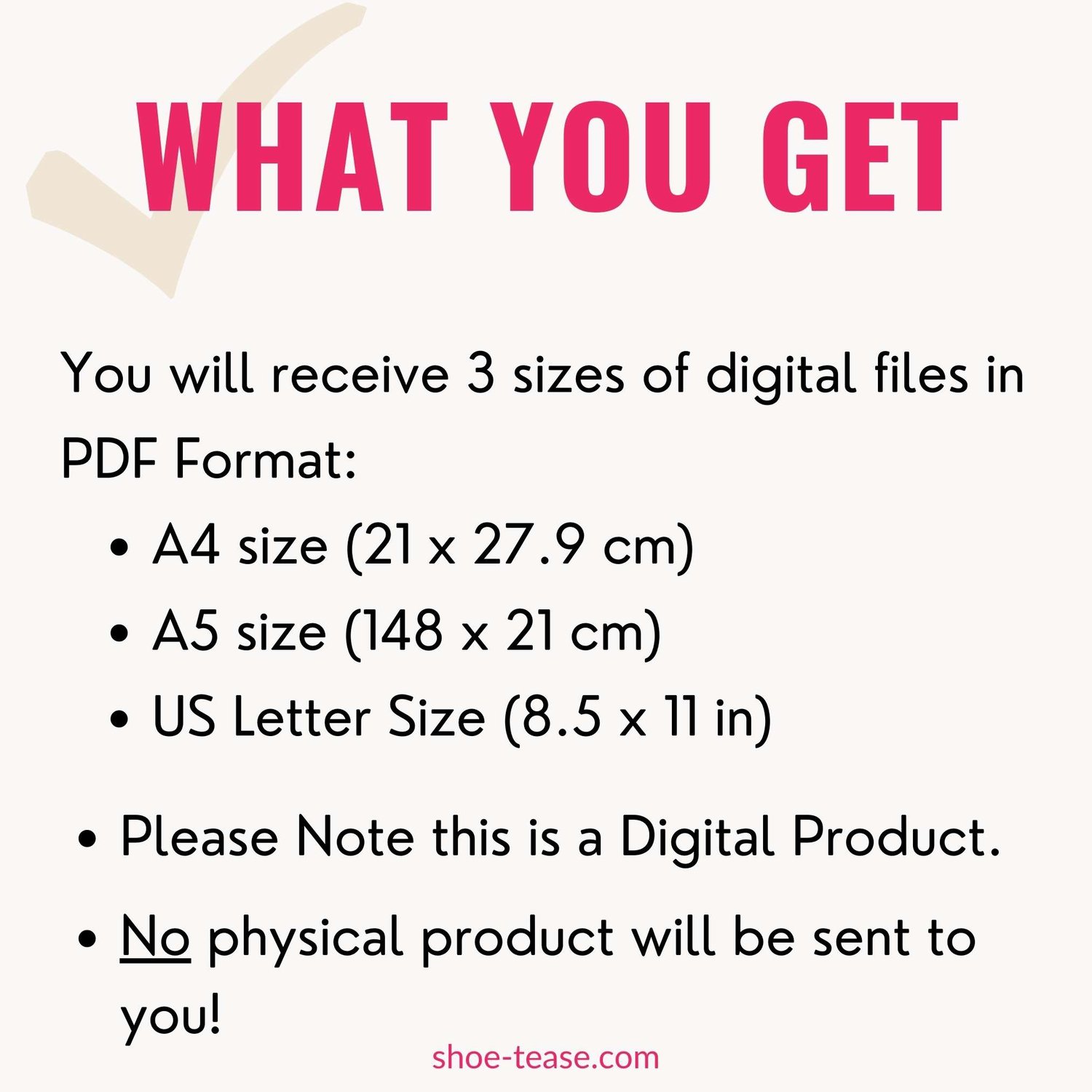 Capsule Shoe Wardrobe Guide - 11 Different 9-Item Shoe Capsule Wardrobe Planner Based on Your Fashion Style (includes Style Quiz & More)
Are you looking to create or organize a core shoe collection and get a better grasp on your personal style? This 34-page shoe capsule wardrobe guide has been designed to help! 
—What's Included—
• 34 Pages in 3 sizes:
-A4, A5 & US Letter Size
• A Style Quiz to determine your fashion personality
• 9-piece shoe capsule wardrobes for each of the 11 fashion styles
• Shopping links & resources for each 11 shoe wardrobes
• A 15-piece core capsule clothing wardrobe to match most shoe styles
• BONUS: 3-page Shoe Shopping Checklist for before, during & after shopping
• More styling & shopping resources to help you on your style journey 
—More Info on the Capsule Shoe eBook—
It starts out with a style quiz to help pinpoint your fashion personality so you can express it through your shoes. 
A 9-item shoe capsule collection accompanies each of the 11 fashion personalities from classic to romantic, to edgy. And yes, you can have more than 1 set style, to create a hybrid look that is unique to you!
Uncertain what to wear with your new selection of shoes? I also created a chic 15-piece capsule wardrobe collection of must-have tops, bottoms and jackets. These items will pair well with most of the shoe styles featured in the guide, so you can showcase your style from the feet up!
Unsure where to shop? No problem! Each of the 11 capsule wardrobes includes an full page of links to the best retailers and shops at all price-points, along with a list of keywords to guide your search. You get a Bonus 3-page Shoe Shopping Guide and another page of links to styling guides from my blog shoe-tease.com.
This shoe capsule wardrobe was created by me, Cristina, a stylist and former fashion & shoe designer. Since 2010 I've been helping women of all ages look put-together in a way that meets their personal style, over at https://shoe-tease.com.
Feel free to reach out if you have any questions about this guide!
—Please Note!—
*This is a digital product. No physical product will the shipped to you
*As a digital product, no refunds can be issued. 
*The digital files you receive are in PDF format, and cannot be edited.
*All materials are for personal use only and cannot be sold, reproduced, distributed, shared or altered, or used without the author's permission.
Thank you for shopping at ShoeTease's digital product shop!