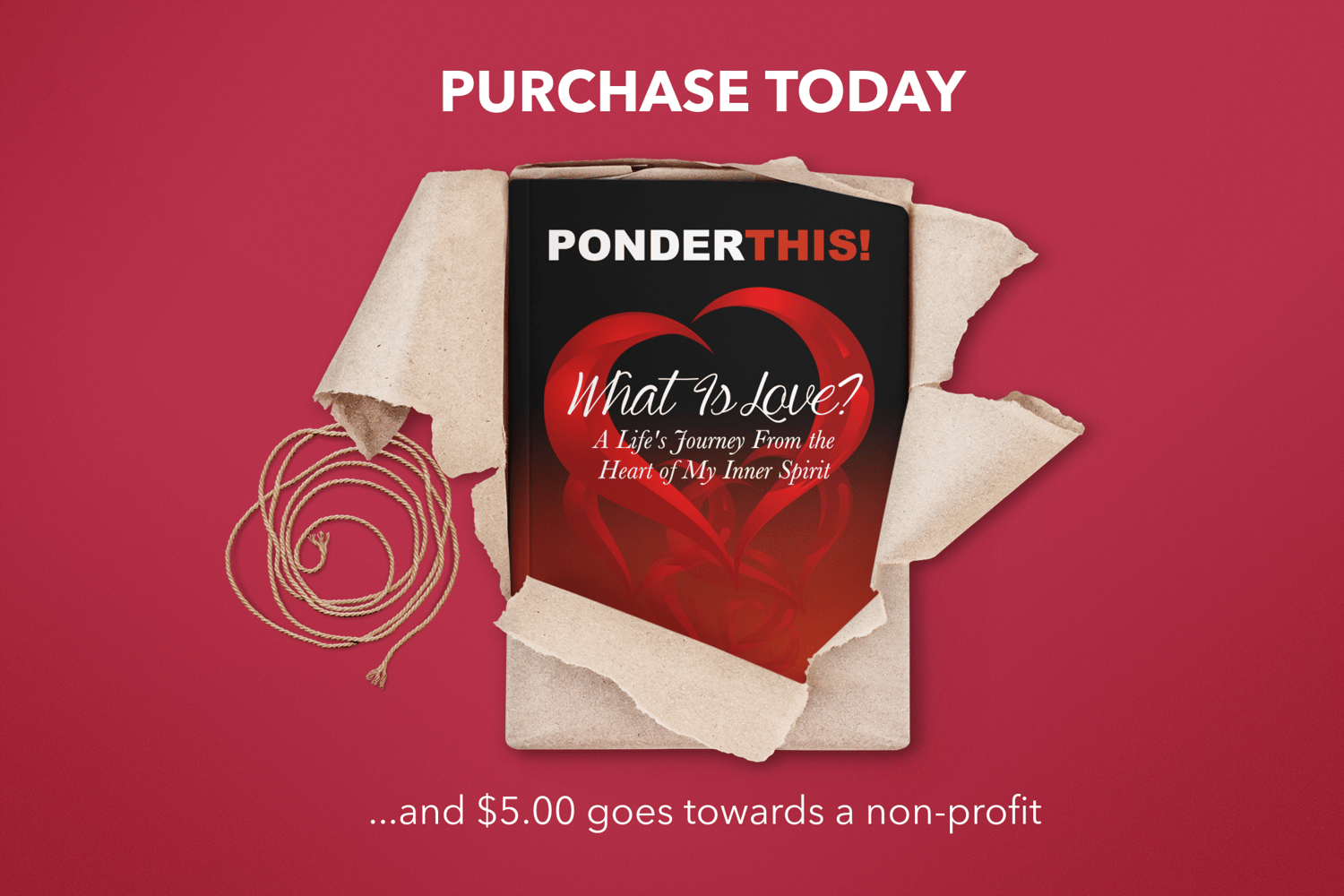 PonderThis! What Is Love?
On Sale
This is the first book in a series of PonderThis! What is Love? Titles. A series that will continue to explore love. This book asks a series of questions, from cultural stereotypes to societal influences centered on love. How have we been shaped to love, to receive love and to find love? How has our journey in life influenced our ability to love? In his first book, RaiVision offers pondering thoughts that question who we are, when it comes to being love.
All purchasers receive a free 3 months membership to The Parlor with RaiVision. A $15.00 savings for the year. The Parlor with RaiVision is a monthly gathering of PonderThis! readers. A community of Love advocates that are open to discussing and exploring the content in our books. Every month there are two exclusive events one that is a generated theme and the other an open Q&A discussion with the PonderThis! community.
PonderThis! is a Love-lifestyle brand movement. Our mission is to generate Love via the Spirit and Soul and to inspire acts of Love that will help to uplift the emotional state of mankind.