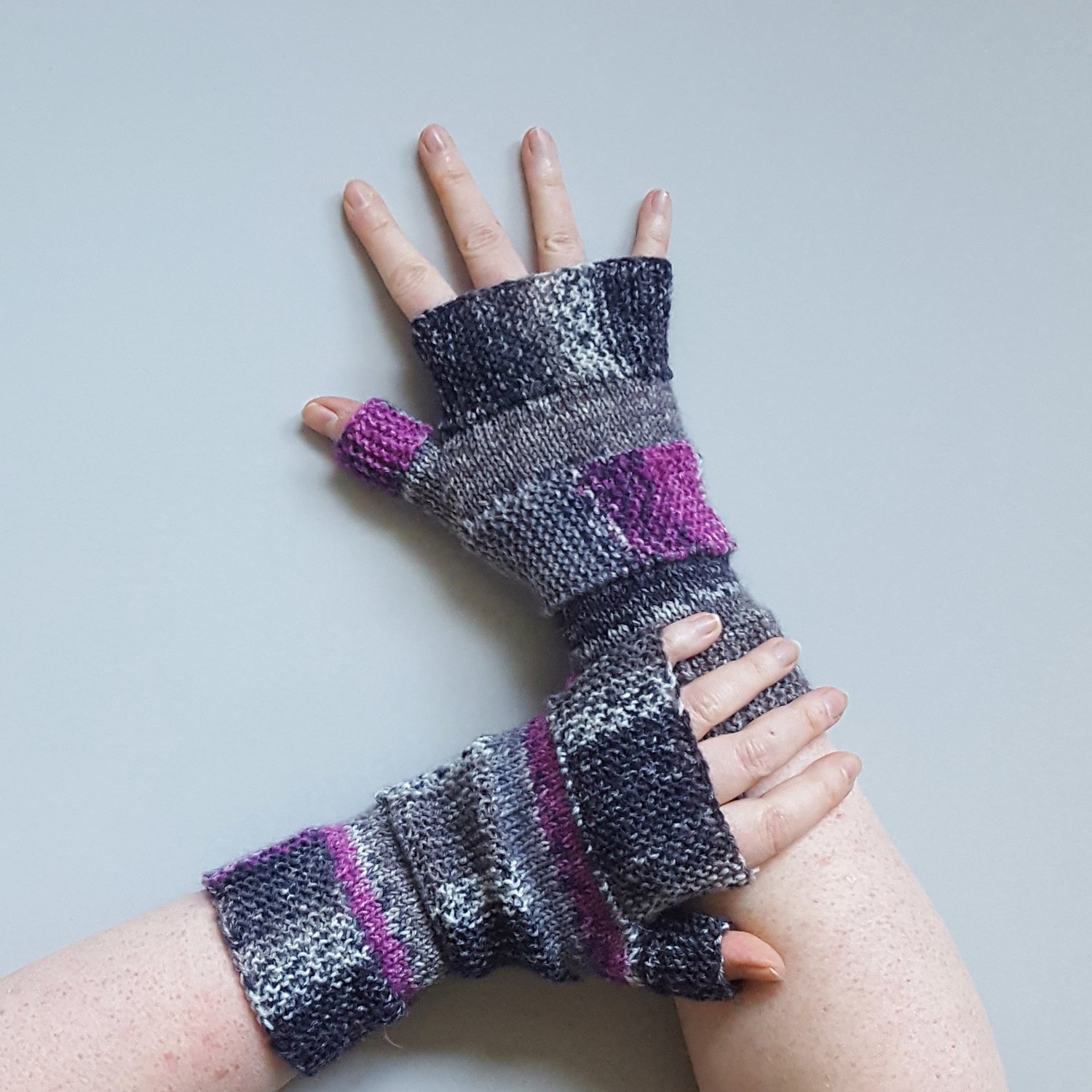 Perpendicularity Mitts
On Sale
I love fingerless gloves. They are my favorite accessory – and knitting project. They are fun to knit and wear, and on top of that they are so versatile – especially in terms of construction, which shows off nicely, if you use variegated or self-striping yarn.
These mitts are constructed in 7 parts, each of which starts either by starts with a provisional CO or with picking up stitches from the edge, and some are finished by a three-needle BO (three times) and (the last one) by grafting in garter stitch.
This means that a mitt is knitted in one piece – so you only have to weave in two ends for each glove.
The pattern PDF is 13 pages long and contains:
written row-by-row instructions for knitting these fingerless gloves in one size – including 21 photos of the different stages
explanations how to adapt the pattern to other sizes
a schematic how the mitts are constructed
short photo tutorials of the following techniques that you need to knit these mitts: provisional cast-on and how to undo it, three-needle bind-off, picking up and knitting stitches from the edge of your knitting. picking up stitches from gaps (e.g. necessary after changes in direction), short rows with wrap and turn, grafting in garter stitch