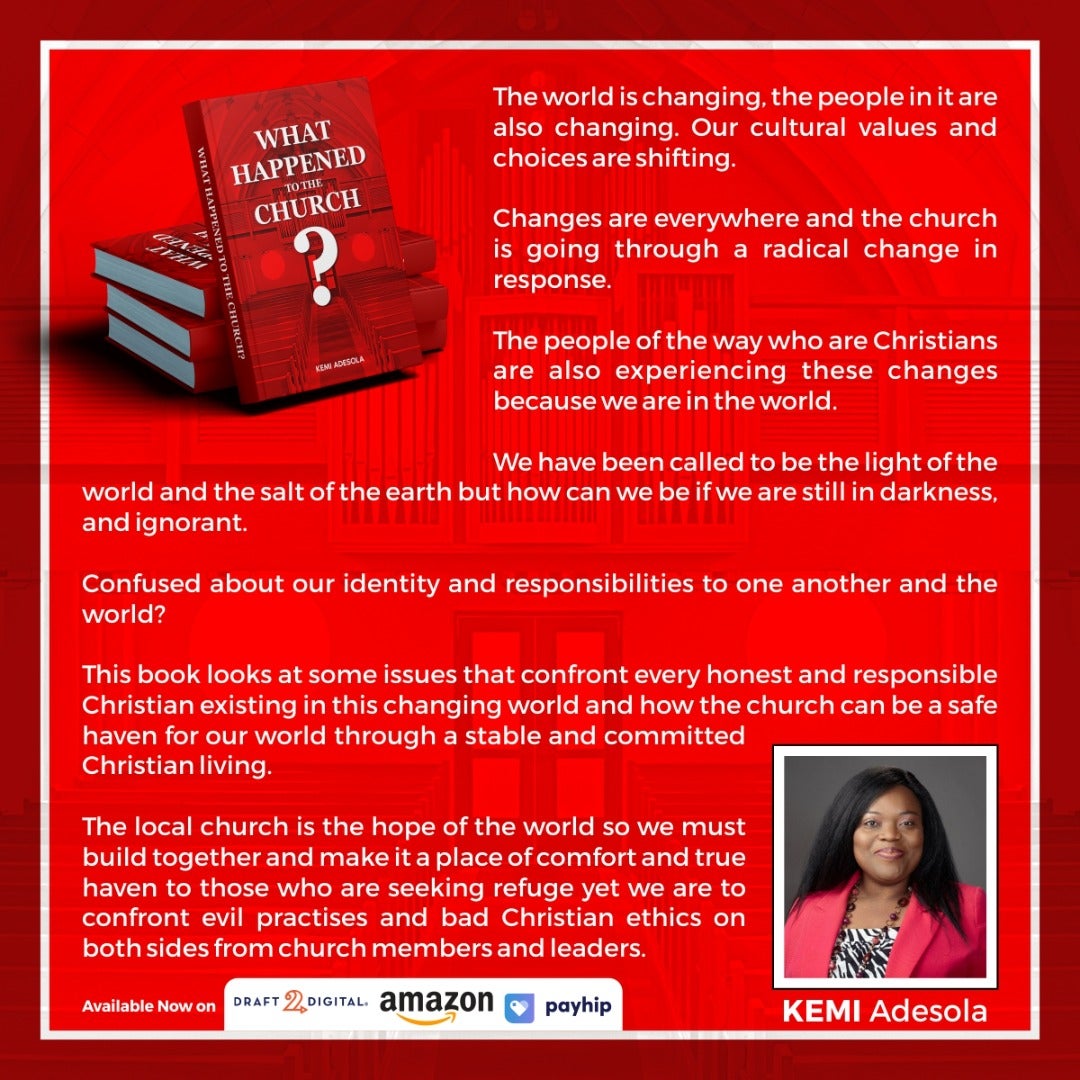 What happened to the church?
On Sale
£5.00

The world is changing, the people in it are also changing. Our cultural values and choices are shifting.

Changes are everywhere and the church is going through a radical change in response.

The people of the way who are Christians are also experiencing these changes because we are in the world.

We have been called to be the light of the world and the salt of the earth but how can we be if we are still in darkness, and ignorant.

confused about our identity and responsibilities to one another and the world?

This book looks at some issues that confront every honest and responsible Christian existing in this  changing world and how the church can be a safe haven for our world through a stable and committed Christian living.

The local church is the hope of the world so we must build together and make it a place of comfort and true haven to those who are seeking refuge yet we are to confront evil practises and bad Christian ethics on both sides from church members and leaders.