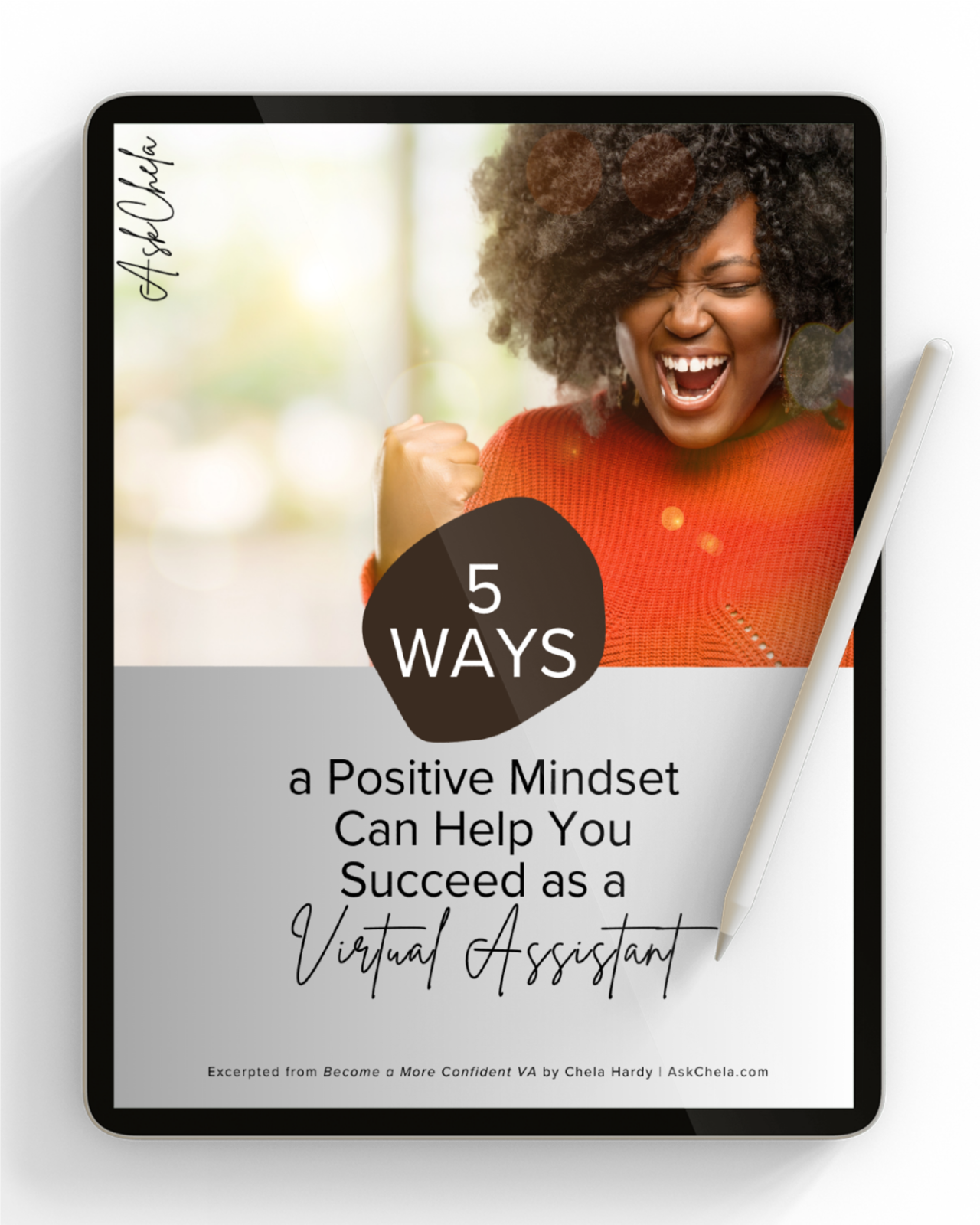 5 Ways a Positive Mindset Can Help You Succeed as a Virtual Assistant
Most people would agree that starting a business is not nearly as challenging as maintaining and building a business. You may have discovered that if you're already running your virtual assistant practice. Perhaps you're still figuring out what services you want to offer. Or you're struggling to clearly define who your ideal client is. Or maybe your excitement at opening your business is waning because you suddenly find your self-confidence under attack.
What to do?

Building your own belief in yourself and your abilities is a good start, and you can do this in just a few simple ways.