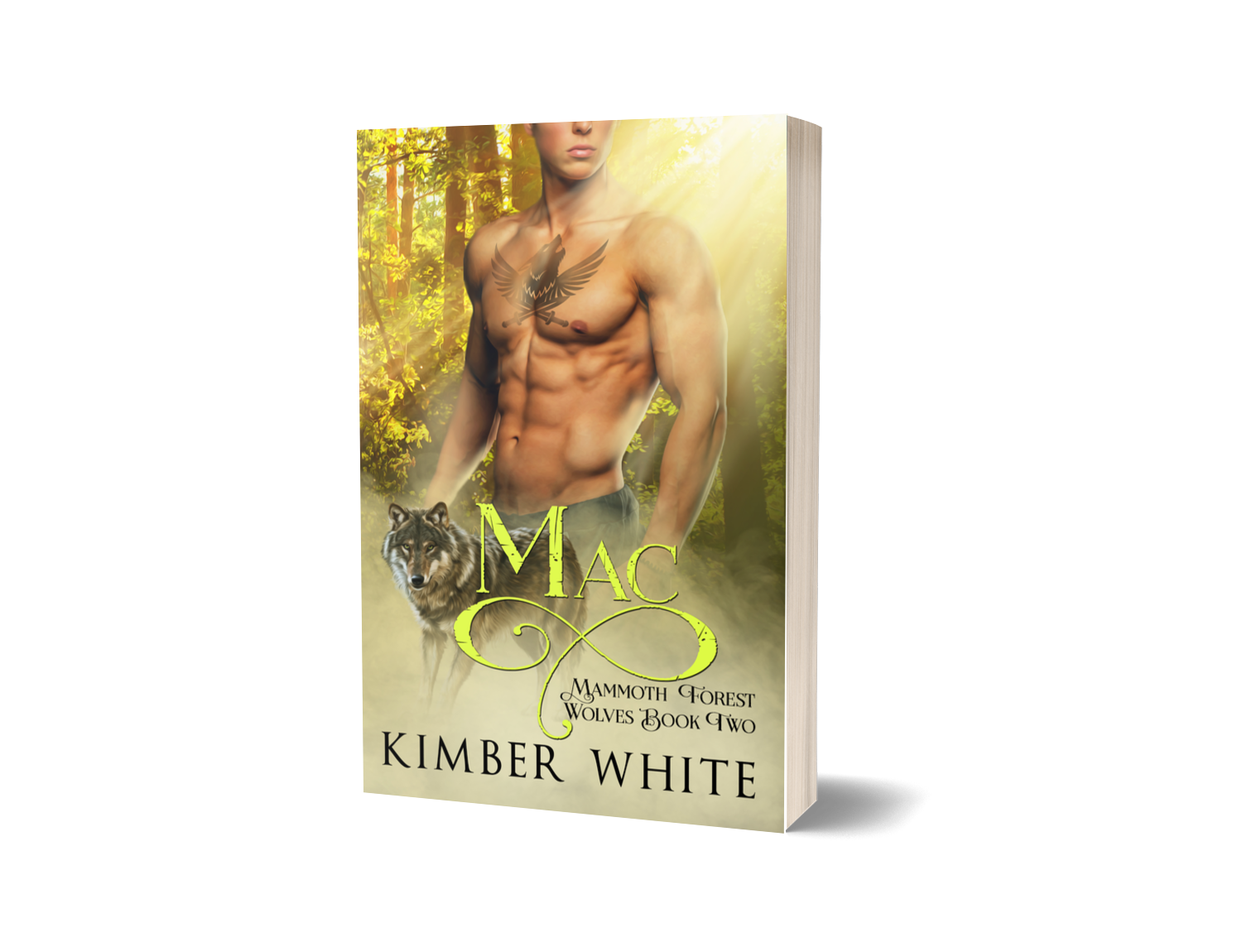 Mac: Mammoth Forest Wolves Book 2
On Sale
The stakes are even higher in Book Two of Kimber White's smoldering Mammoth Forest Wolves Series!
Five men. Brothers in arms. Their fight to free the shifters of Kentucky could destroy them all.

Every wolf in Mammoth Forest has risked their lives to join the rebellion for their own reasons. For Mac Morris, he's got one chance to find his missing sister and save her from a forced mating to one of the Chief Pack's most dangerous generals. On a recon mission, his mind and heart go haywire when he comes face to face with his own fated mate, Eve Dawson. Feisty, beautiful, and too stubborn for her own good, Eve's everything Mac's inner wolf could ask for. But like his sister, she's been marked for another wolf. Every time he's near Eve, his protective Alpha side kicks in putting him at risk of detection from the Pack. At best, they'll just kill him. At worst, they'll use Eve as a pawn to flush out the Mammoth Forest resistance fighters.

Eve Dawson came to Birch Haven and its idyllic small college setting for a full scholarship and a fresh start. She should have known anything that seems too good to be true usually is. Those ivy-covered walls hide something sinister and Eve soon learns the Chief Pack shifters are behind it. When she meets Mac in the woods, she has every reason not to trust him after the things she's seen. But he stirs her heart and body in ways she can't deny. He's not like the other Kentucky shifters. She's falling for Mac hard and fast but there's danger all around as the Pack closes in.

Mac's gut-wrenching choice will change things in Mammoth Forest forever.

The Mammoth Forest Wolves books contain smoldering love scenes between fated mates, danger, dark passion and intrigue. If you're into that, saddle up and strap in! Each book is interconnected and should be read in the following order: Liam, Mac, Gunnar, Payne and finally, Jagger.

Note: Epub Book Files will be delivered via email by Bookfunnel immediately after your purchase.