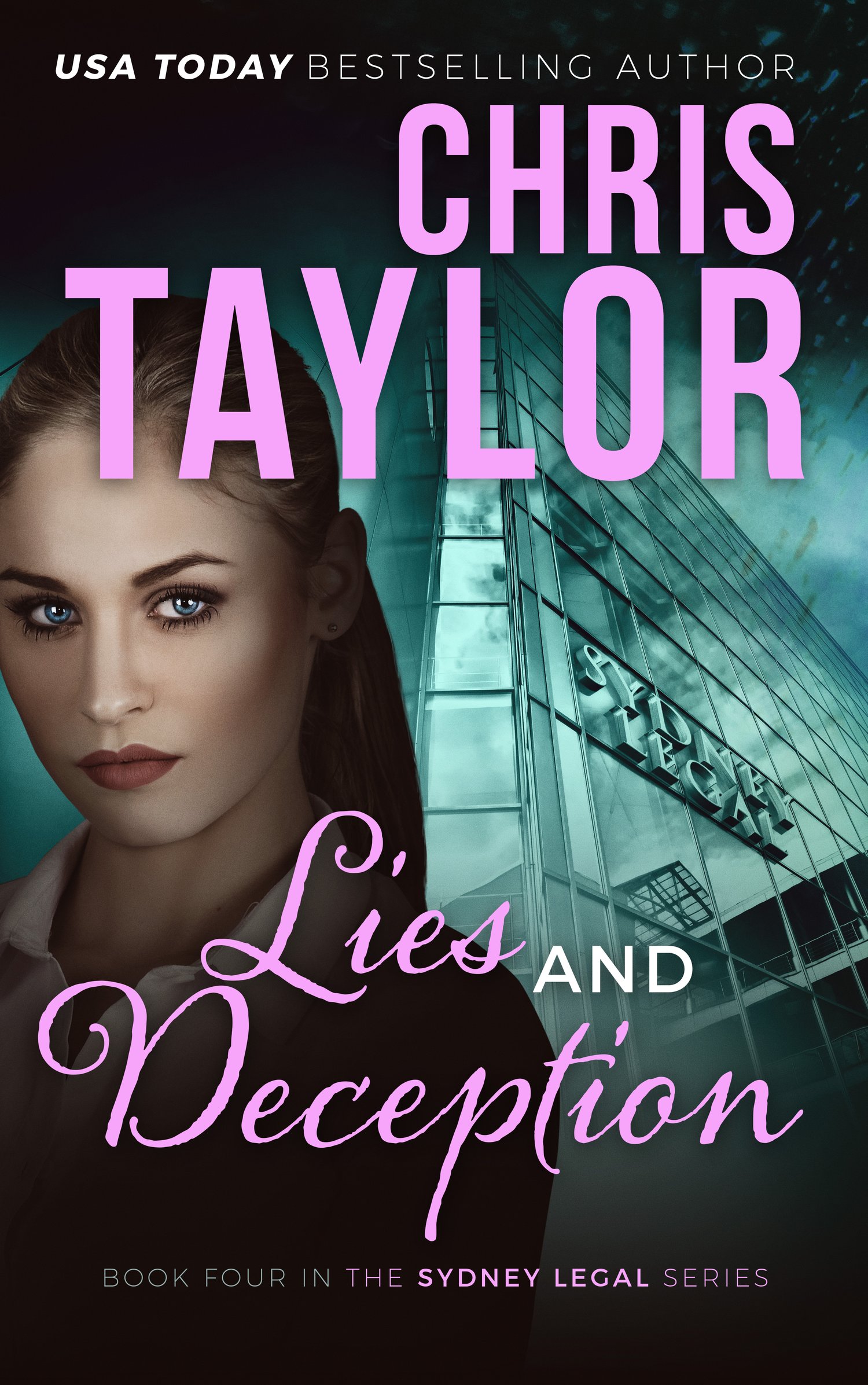 Lies and Deception - Book Four of the Sydney Legal Series
On Sale
Preview
Monica Radford wants a baby…
 She's thirty-two and though not exactly ancient, she longs for a child before it's too late. The only problem is, she doesn't have a partner and has no intention of signing up for one. In her usual no-nonsense style, she decides to go out and find the perfect baby daddy.
 Colby Shearer has a successful, demanding career as a lawyer and crown prosecutor. By chance, he meets Monica at his younger sister's wedding. Immediately drawn to her stunning beauty, they engage in a torrid fling.  But then the holiday is over and they return to their separate lives. While Colby is keen to remain in contact, Monica blows him off. He's confused and upset, but there is nothing he can do about it.
 Monica returns to her previous life, thrilled in the knowledge that she's pregnant. Determined to keep it a secret from Colby, she's shocked and horrified when she runs into him outside the courtroom. Relieved that she's only two months along and not showing, she then discovers he's prosecuting her brother for murder and will be in their lives for weeks to come.
 What will happen when he discovers her treachery? Will he demand to be part of her baby's life? To exert his rights as a father? It's her worst nightmare come true and the thought makes her sick – almost as sick as the realization her brother might be a murderer….
If you love Sandra Brown, Liliana Hart, J.D. Robb and Karen Rose you'll love USA Today bestselling author Chris Taylor's latest instalment in the hugely popular Sydney Legal Series.