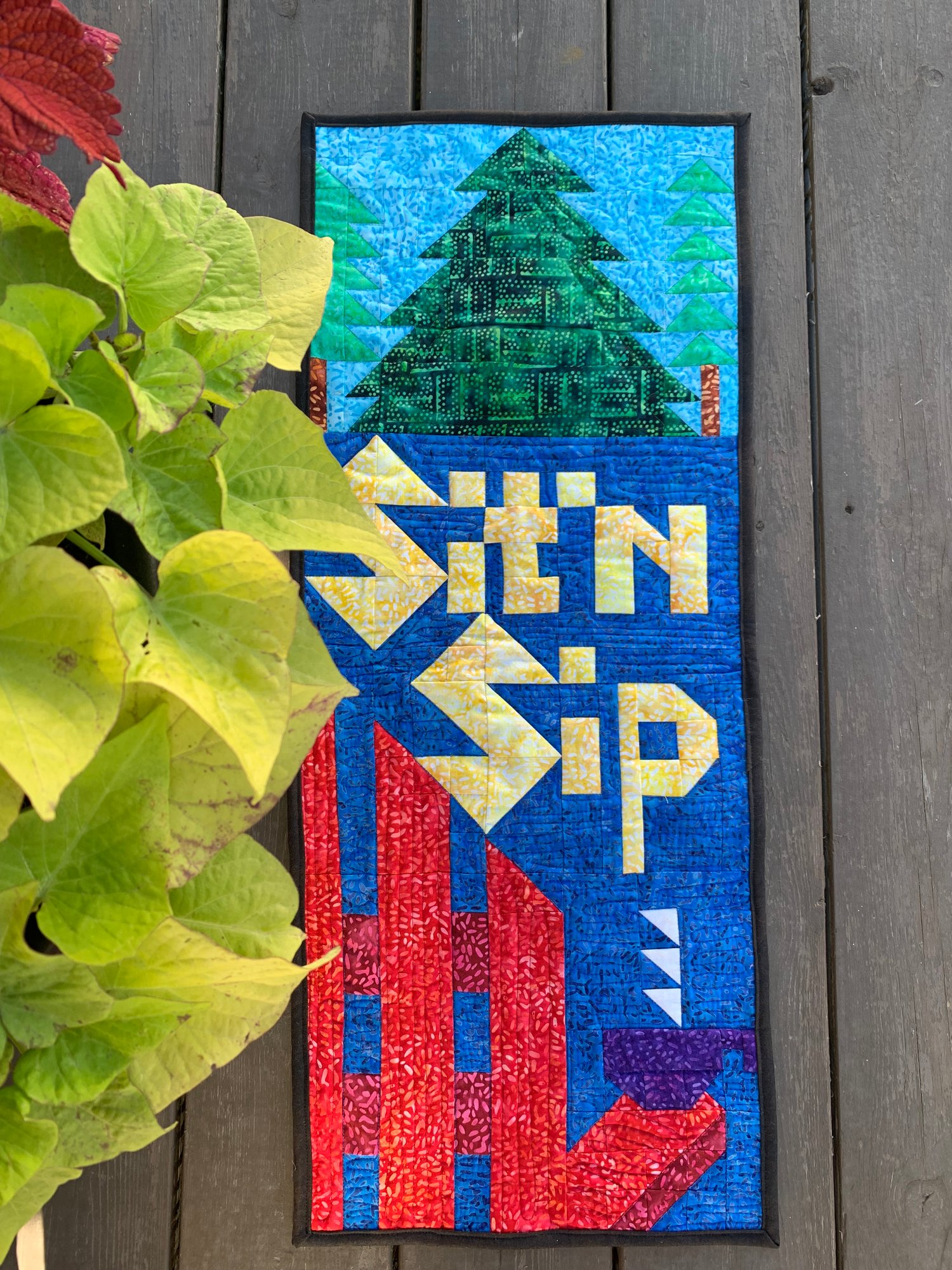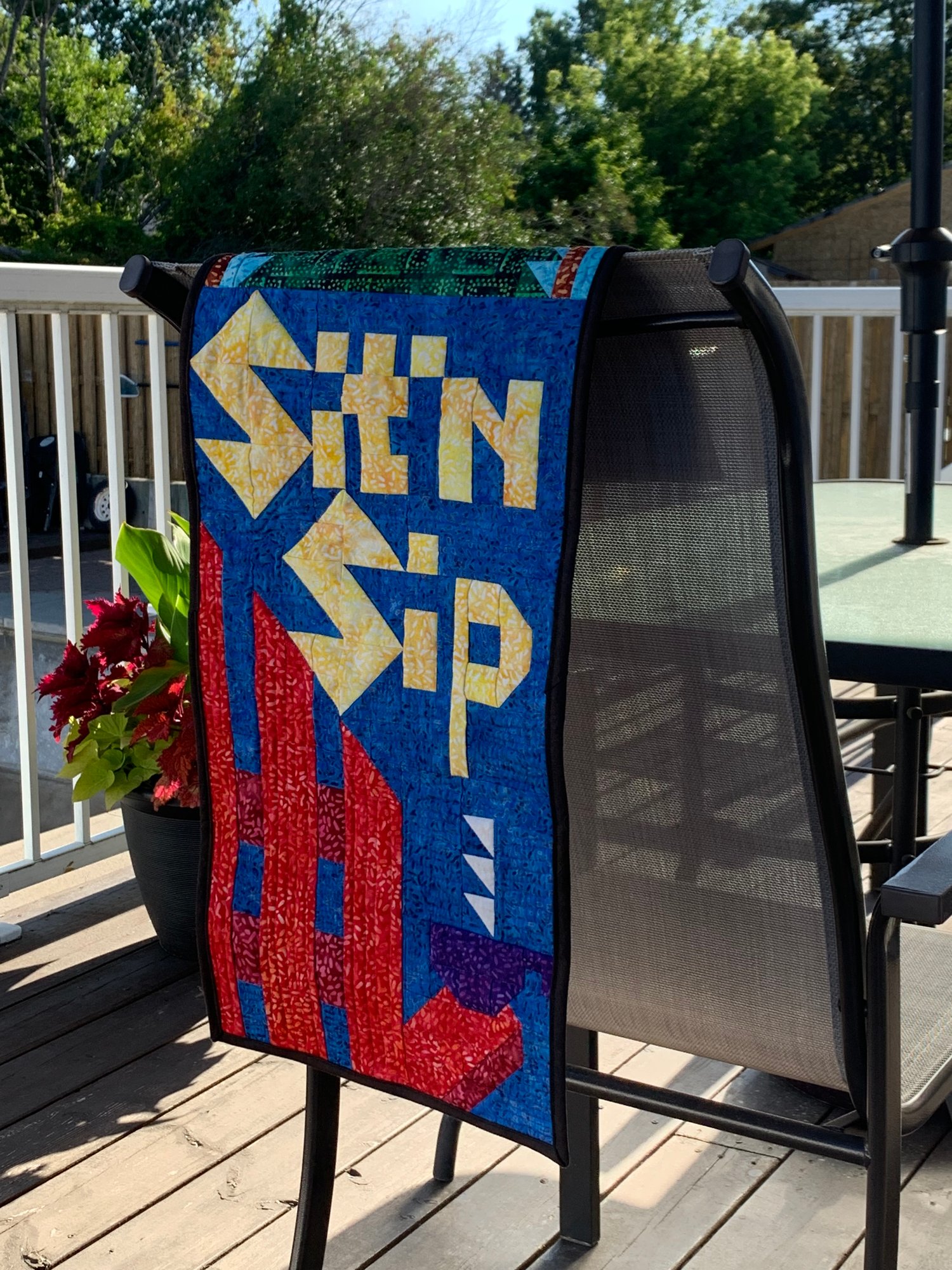 Sit'n Sip - My Happy Place Row
On Sale
 My Happy Place row is all about relaxing and being inspired by nature. With my cup of coffee and in my adirondack chair with a 'dream view' across a lake of a forest, I'm happy here! 

All patchwork, no paper piecing.
My row was originally created for the My Happy Place 2018 rowalong hosted at www.seamstobesew.
Enjoy!