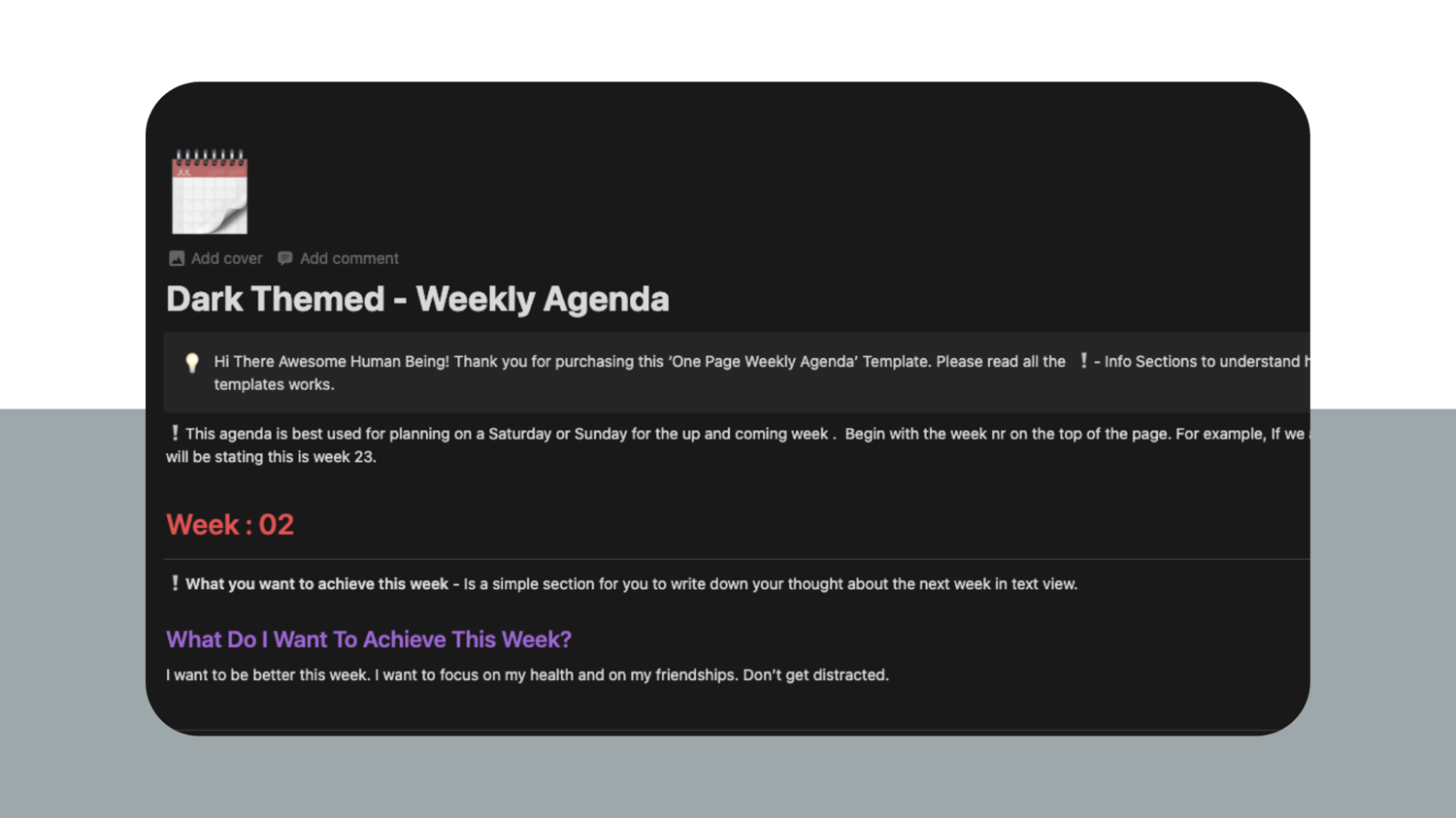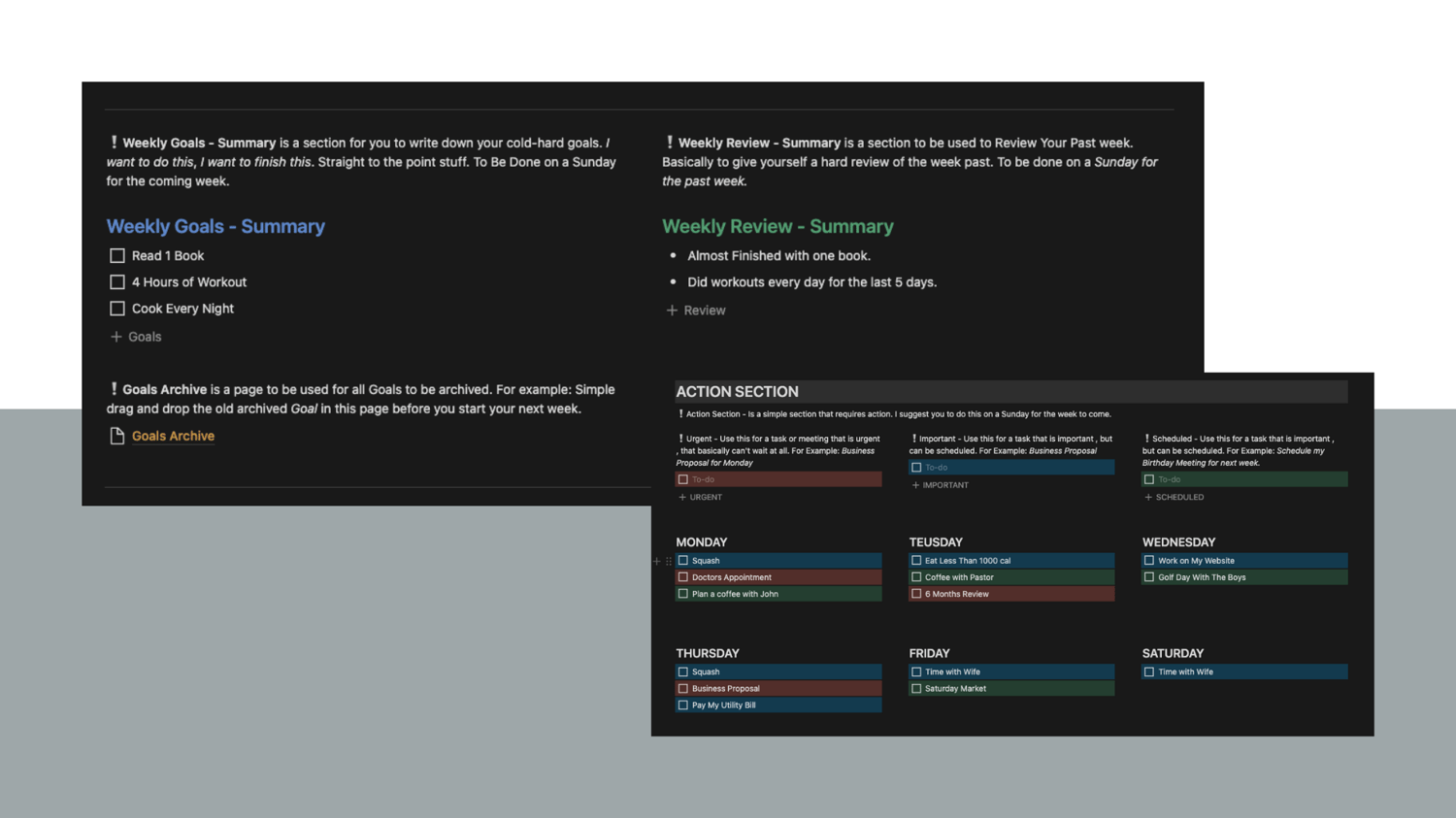 Weekly Agenda - Easy Overview of Your Week - NOTION TEMPLATE
On Sale
NOTION TEMPLATE
Do you want a easy weekly overview of all the things you need to get done? 
That's exactly what this Notion Agenda is for. 
Weekly Agenda Includes:
Clear Goals for the Week
Weekly Review Section
Archives Pages
Action Section to Plan out Your Week
Using the Eisenhower Matrix of Urgent,Important mixed in with a Scheduled option. 
This is for the person who doesn't want a 7-page system to do task,objectes and so forth. This Agenda suites the person who wants to take action, with a simple tool of viewing their weekly agenda on one page.