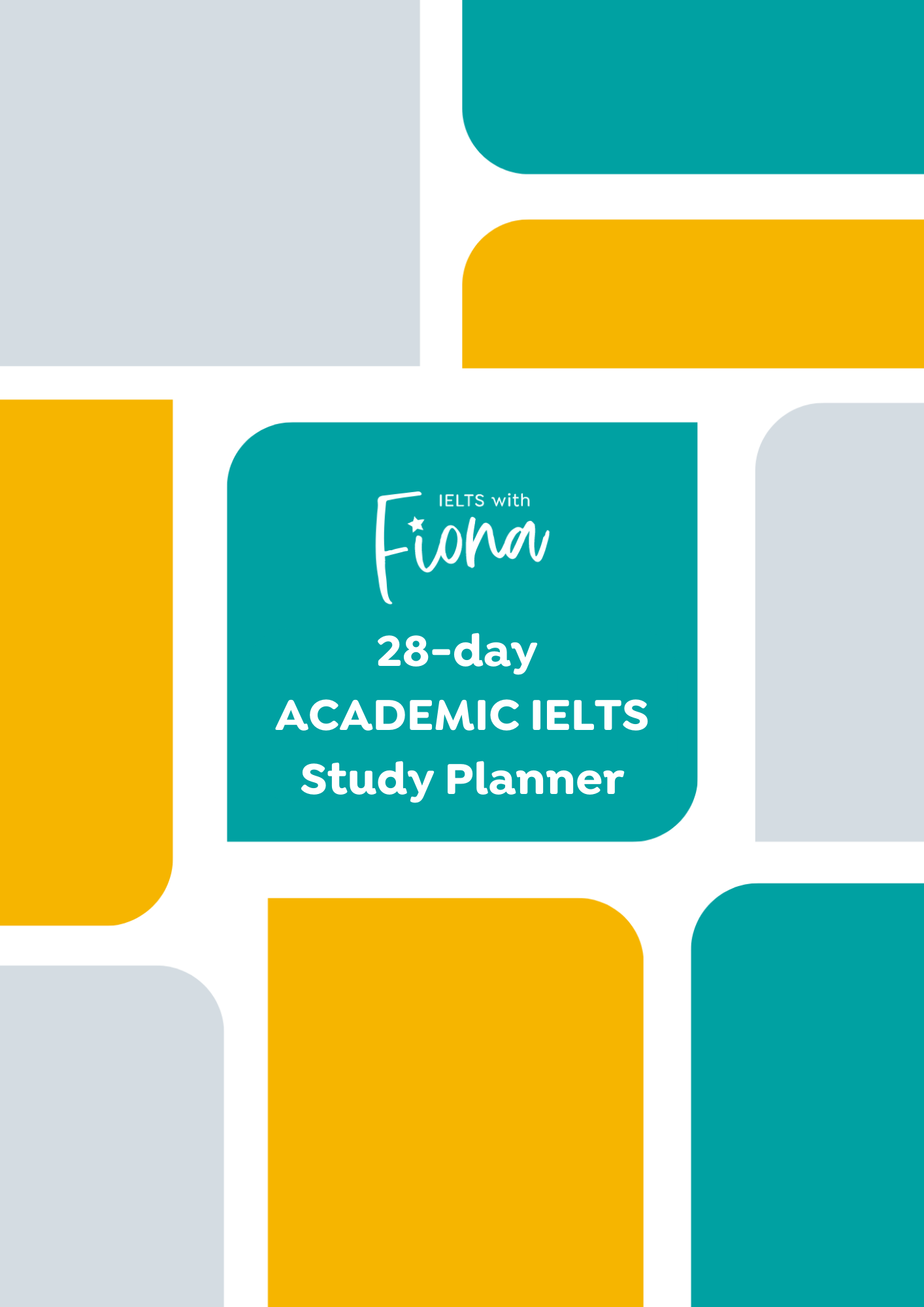 IELTS Study Planner 2023 (BLANK)
On Sale
$7.00
Preview
You know that you need to do more IELTS practice, but you just can't find the time to do it.
So here's the solution.
My IELTS Study Planner is a 65-page A4 diary (so you can remember what day it is), journal (so you can write down everything you learnt) and organiser, so you can plan ahead according to your timetable.
It's also a memory-jogger (print it off and carry it around with you) and a record of everything you've achieved.
It includes:
a blank calendar (you fill in the days and dates)

a page for Post-It notes

a Habit Tracker

a Mock Test Tracker

31 pages for daily planning

4 pages of weekly planning

4 weekly review pages

2 blank Notes pages

1 blank Quotes page

2 blank Tips pages

1 blank Website page

2 blank Grammar pages

8 blank pages for your own categories
Remember that once you have the blank planner, you can print it off as many times as you want, or only print the pages that you need.
So the planner can be used again and again because you can always print more pages.
The planner encourages you to make and review goals, keep records of learning and do something each day, for example:
Day 1 - Writing Task 1

Day 2 - Writing Task 2

Day 3 - Reading

Day 4 - Listening

Day 5 - Speaking and Pronunciation

Day 6 - Review/relax

Day 7 - Test
How is the Study PLANNER different from the Study PLAN?
The 28-day Study Plan is a 4-page plan of action for 28 days of IELTS preparation, with links to lessons on my website. Get this FREE when you add it to your shopping basket at checkout.
The Study Planner is a 65-page blank diary so that you can fill it in as you work through the planner or my courses.
Follow me on social media, or check in on my Daily Tips page, for daily advice and tasks.
Buy any of my products or courses to get access to the Facebook group for 28-day Bootcampers.