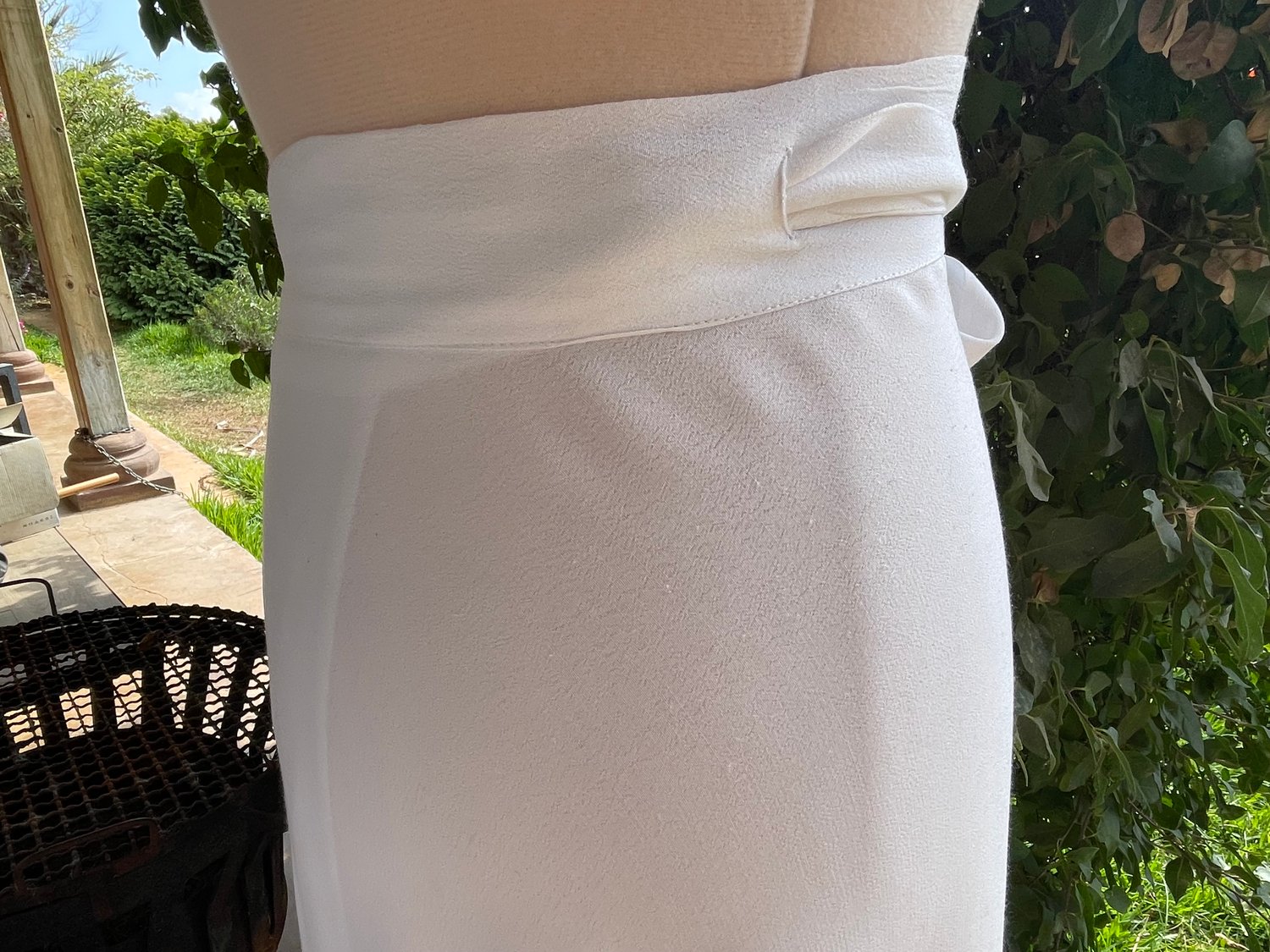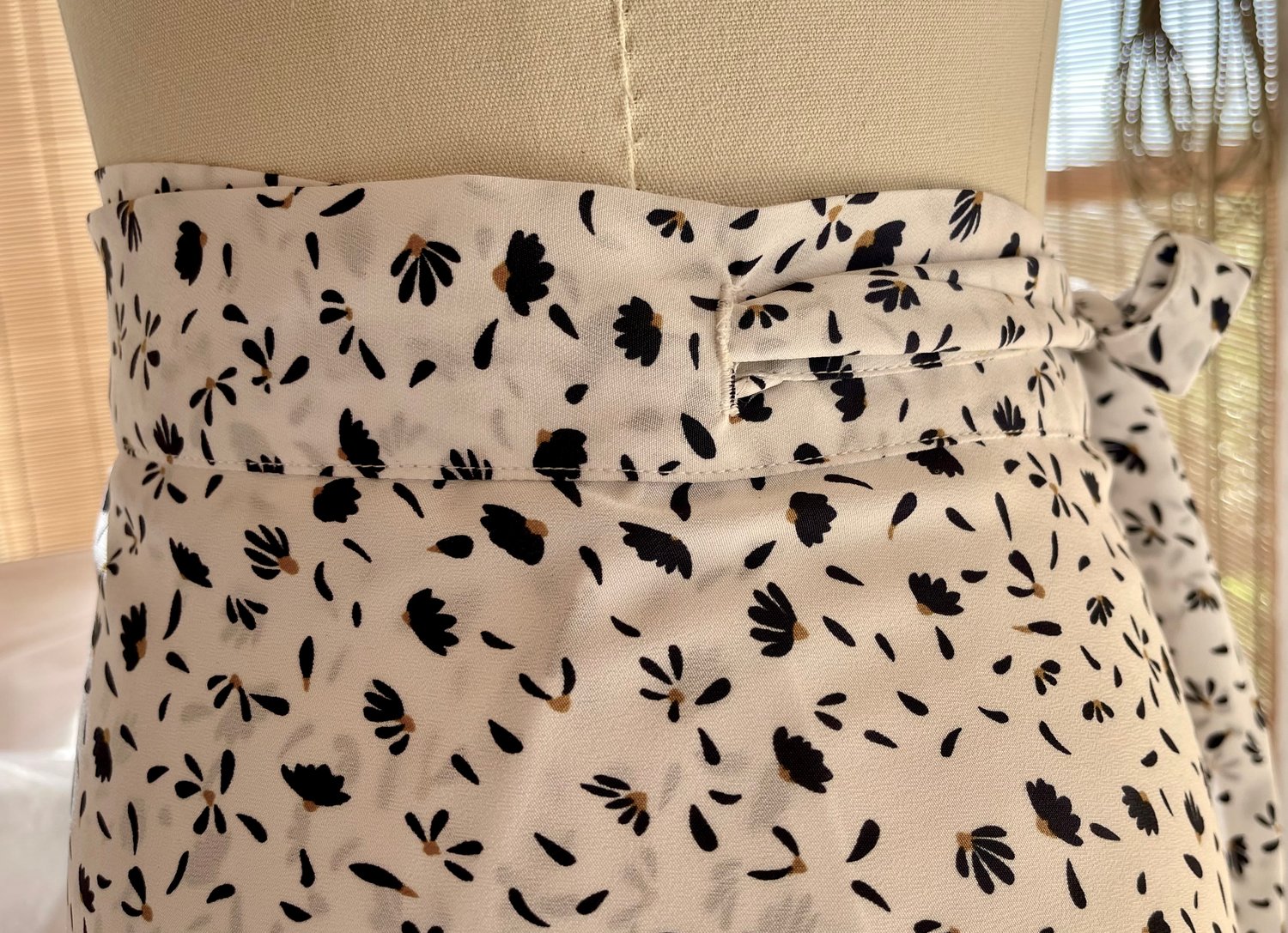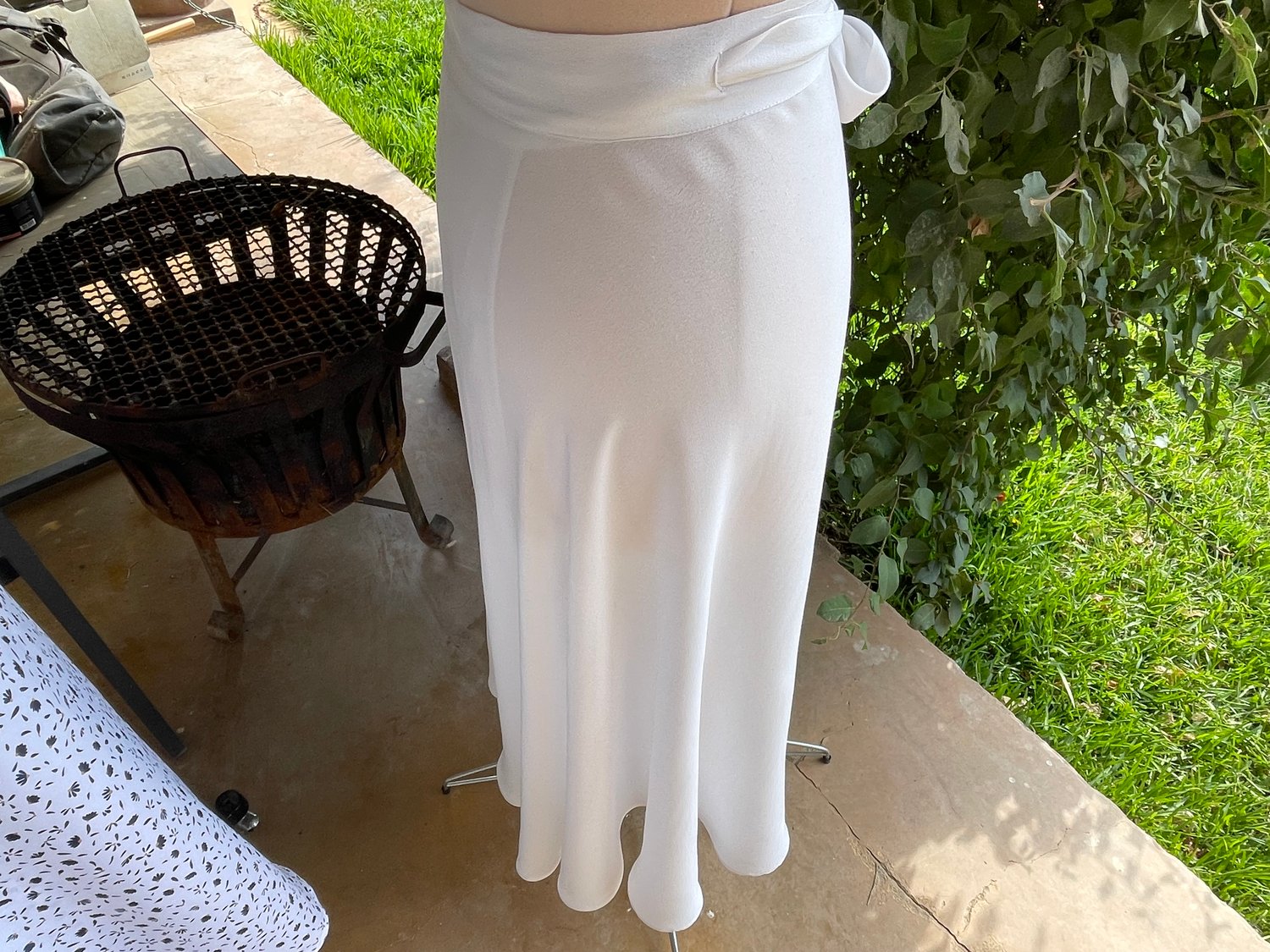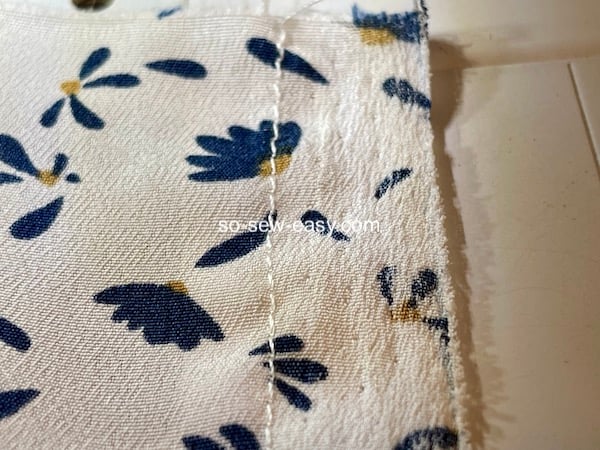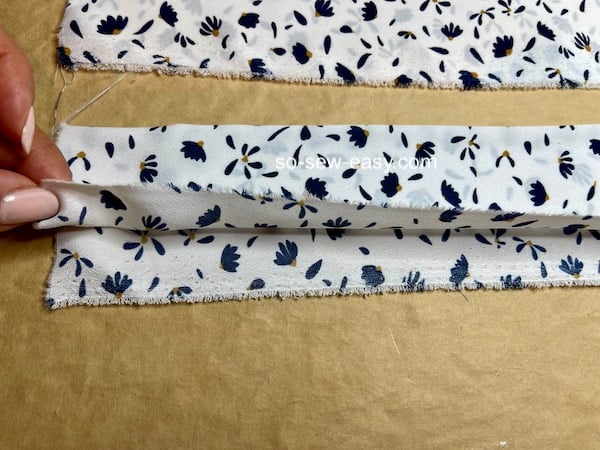 Easy Adjustable Wrap Skirt Pattern
CHOOSE YOUR PRICE -
You can decide what to donate for this pattern, anywhere from zero upwards. Decide what it's worth to you.  
Please just put in the amount above before you click "Buy Now".
Thanks so much for your generosity.  Your continued support is much appreciated as always!
---
I know it is a huge claim, but yes, this is a tutorial I will be trying to make the easiest and most elegant wrap skirt you will find. I am not saying this is the only elegant wrap skirt; those living in Indonesia, Thailand, Burma, and Cambodia are accustomed to wearing silk wrap skirts. Traditionally these are simple rectangular shape skirts with no side seams, but what makes them look luxurious is the fabric used.
This is my way of helping my friend. I am making this adjustable wrap skirt so she can wear it during Spring, Summer, and Fall while she loses weight. In our wrap skirt version, we will not have any side seams. We will attach an extended waistband with a buttonhole to accommodate many waist measurements.
This is a fairly simple project that will teach you some great skills. The only slightly difficult part is working with such flowy (and elegant) materials.