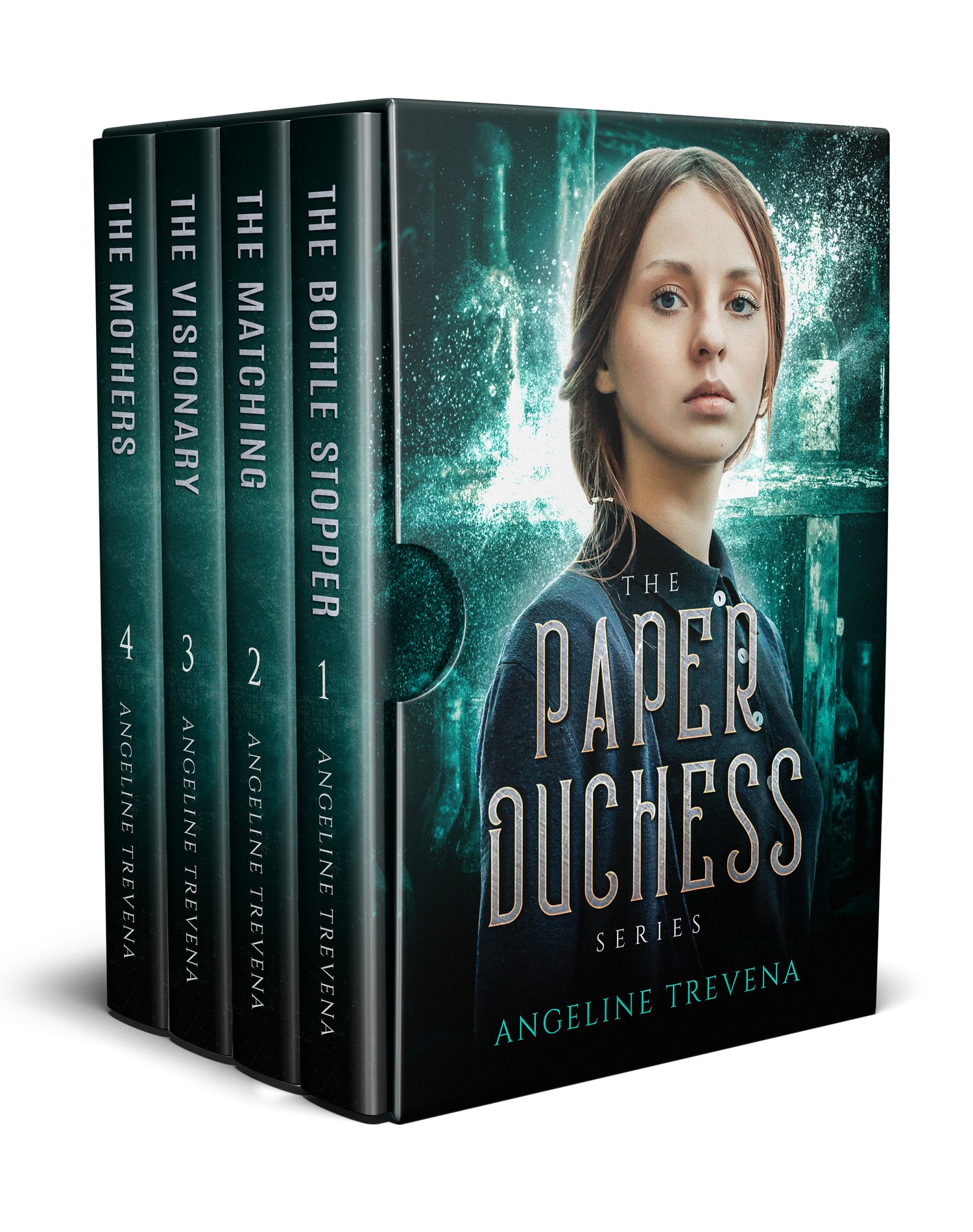 The Paper Duchess Complete Series Boxset
On Sale
$9.99
Would you die for your freedom?

Could you kill for it?

In Falside, the birth rate of girls has fallen to a catastrophically low level. Girls are now owned by the administration; controlled, tracked, and forced into arranged marriages.

The Paper Duchess is home to the resistance, who plan to change everything.

If you love epic struggles for justice and dark dystopian thrillers, you'll love The Paper Duchess series. Grab the full boxset and start exploring this dark future today.

The Bottle Stopper:

Maeve was six when they took her mother away, and left her in the care of her Uncle Lou: a drunk, a misogynist, a fraud.

As his violence escalates, and his lies come undone, she devises a plan to escape him forever. Even if it means people have to die.

The Matching:

When the marriage announcements include Tale's lover, Freda, the women will do anything to stop the match from happening.

Their relationship is forbidden, and they're already risking everything. They have to decide what they're willing to sacrifice for love.

The Visionary:

After generations of freedom from the administration's rule, the slum women find themselves facing a census.

Maeve needs to keep Faith safe, and hidden, but she has another demon to battle. Powerful psychic Corinn, the girl nobody wants, is playing deadly games, and no one's safe from her influence.

The Mothers:

Falside is about to crumble, and the administration's control is beginning to falter.

Now is the perfect time for revolution, but the resistance is in tatters. Before the city breaks, they must reunite for one last crusade. Whatever the cost.