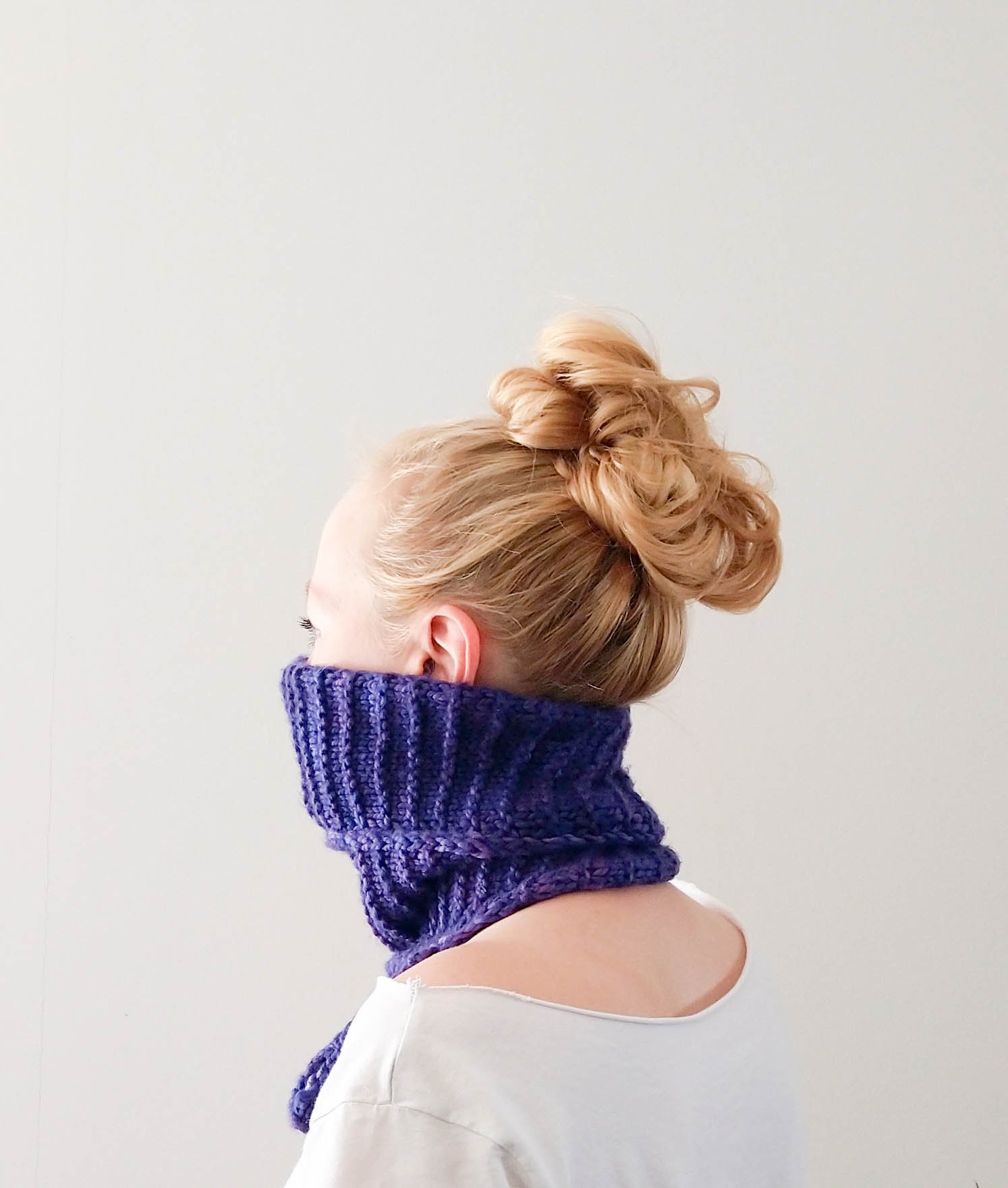 Cyclone - Cowl Knitting Pattern
On Sale
Exploring the Cyclone.
In meteorology a cyclone is a large scale of mass that rotates around a strong center of low atmospheric pressure.
In accessorology it's a large scale of air trapped in luxurious merino yarn that rotates around your neck and keeps you warm!

Why is this the coolest cowl ever?
Because it's knitted flat into a tube without seaming! It's like magic!
Because it wraps around your neck like a scarf but doesn't have those annoying scarf ends tangling and getting stuck in places and this one doesn't unravel when you go about your business!
Because it covers your nose and earlobes and therefore perfect for cyclists and other outdoorsy activities too!
Because just like bow ties… It is cool!

To make this cowl, all you need to know about knitting is how to knit flat,
BO = Bind off
CO = Cast on
K = Knit
P = Purl
Psso = Pass slipped stitch over
Sl = Slip
Ssk = Slip, slip, knit

That's it!!!