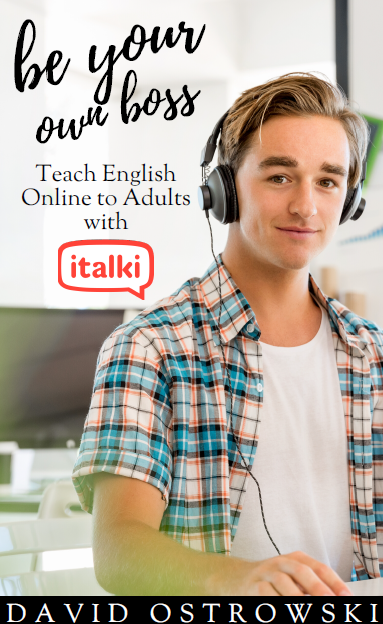 Teach English Online to Adults with Italki
On Sale
$2.99
Preview
Would you like to TEACH ENGLISH ONLINE to ADULTS with ITALKI? Are you looking for an additional income, a new career, or perhaps you would like to become a Digital Nomad and travel full-time while working online? Common misconceptions relating to Teaching English Online is that you can only be employed by a company in China teaching Chinese children, as long as you are in possession of a Bachelor's degree. Think again...

Italki is a popular Online Teaching platform which allows to you teach ADULT students as either a Community Tutor (no qualifications required) or a Professional Teacher (with a teaching certification such as a TEFL or CELTA). You are NOT employed by Italki (you are essentially freelance), meaning you can set your own schedule and more crucially, pricing!

This Ebook is the first of two, detailing my journey as an Online Teacher since 2017 whilst travelling the world full-time alongside my Travel and Digital Nomad themed YouTube channel. This Ebook details EVERYTHING you need to know in relation to getting started, your mindset to Online Teaching, what you're likely to encounter and what problems you may face as a teacher dealing with intermediate to advanced level professionals on a daily basis.

This Ebook will give you an immense amount of detailed information regarding understanding your situation and potential market as well as how to set up your Introduction Video. Additionally, you will learn about lesson planning and the kinds of lessons you may encounter on your journey.

Ultimately, this Ebook could be the key to you gaining financial freedom, flexibility and more. Plus... it can be fun! I also have another Ebook available with 67 pages of Lesson Material to help get you started!

Happy Teaching!