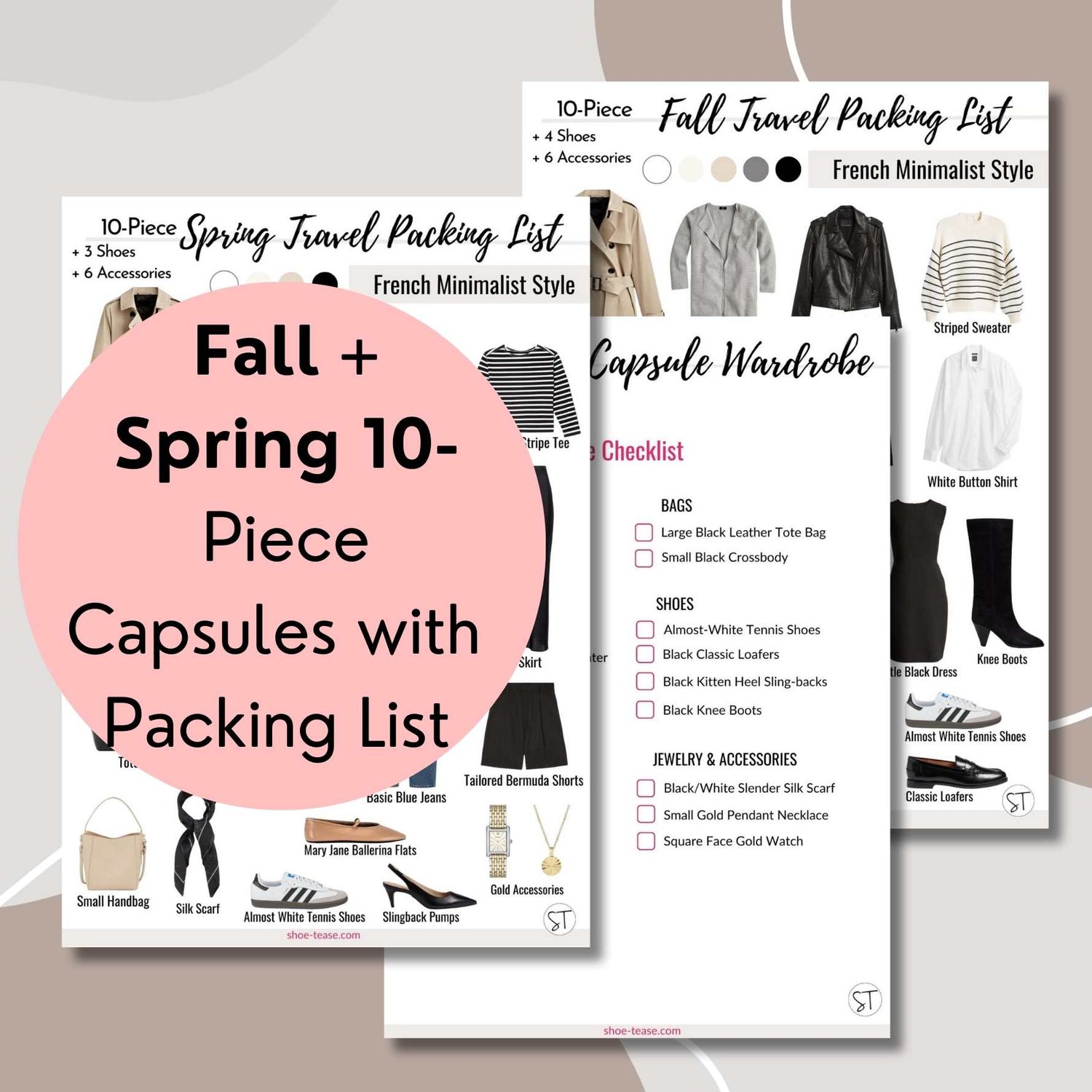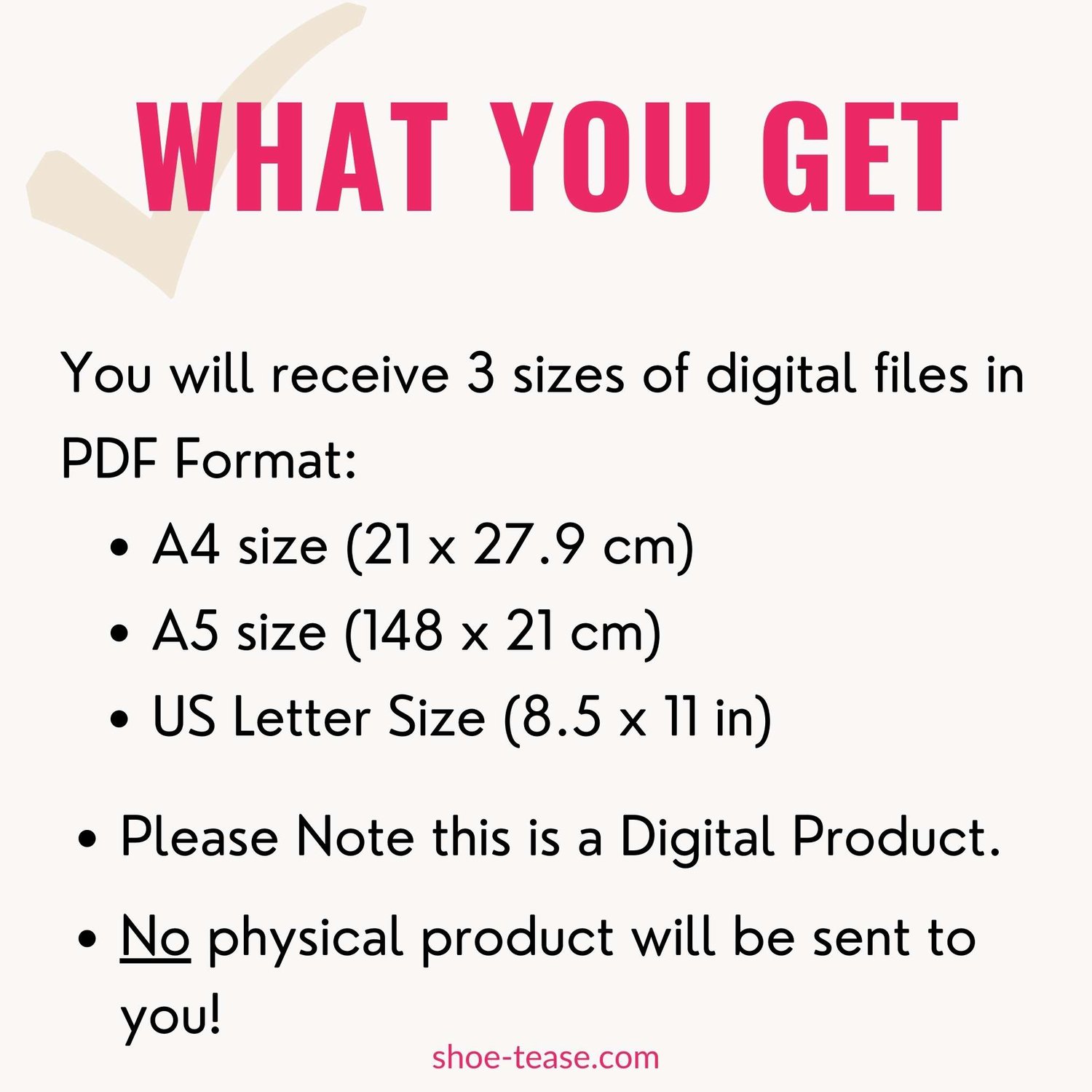 Minimalist French Capsule Wardrobe Essentials Planner for Women | 22 French Style Essentials + 15 Shoes/Accessories | 96 Pre-Styled Outfits
Looking to build or organize a Minimalist French Style Capsule wardrobe with all-year essentials? This 50-page capsule wardrobe with a seasonal travel packing guide has been designed to help develop your French style!
—What's Included—
• 50-page Ebook in 3 PDF sizes: A4, A5 & US Letter
• 96 Total Pre-Styled Timeless Outfits that Include:
- 22-piece All Year Core Capsule Wardrobe Essentials
- 15-piece All-YearCore Shoes & Accessories
- 10-piece Spring Travel Packing list with 16 pre-styled outfits
- 10-piece Fall Travel Packing list with 16 pre-styled outfits
• Itemized Checklists for a French Essentials Wardrobe
• More info on French style and how to use the capsule
• 6 Classic Capsule Wardrobe Color Schemes
• 1 Daily and 2 Weekly Outfit Planner Pages
• 1 Daily and 2 Weekly Outfit Travel Planner Pages
• French style shopping guide
• Shopping links & Styling Resources for a Classic Wardrobe
—More Info on the French Style Essentials Capsule eBook—
Everything you need to create, organize and plan the essentials for your minimalist French-style wardrobe, all in one place!
I have pre-styled 96 outfits for casual, office & evening looks. These include 16 travel outfits for both spring and Fall travel packing lists.  
Unsure where to shop? No problem! This capsule collection includes a full page of links to the best retailers and shops at all price-points, along with a list of keywords to guide your search. Links to styling guides from my blog shoe-tease.com are also included.
This minimalist, French-style capsule wardrobe was created by me, Cristina, a stylist and former fashion & shoe designer. Since 2010 I've been helping women of all ages look put-together in a way that meets their personal style, over at https://shoe-tease.com.
Feel free to reach out if you have any questions about this guide!
—Please Note—
*This is a digital product. No physical product will the shipped to you
*As a digital product, no refunds can be issued. 
*The digital files you receive are in PDF format, and cannot be edited.
*All materials are for personal use only and cannot be sold, reproduced, distributed, shared, altered or used without the author's permission.
Thank you for shopping at ShoeTease's digital product shop!