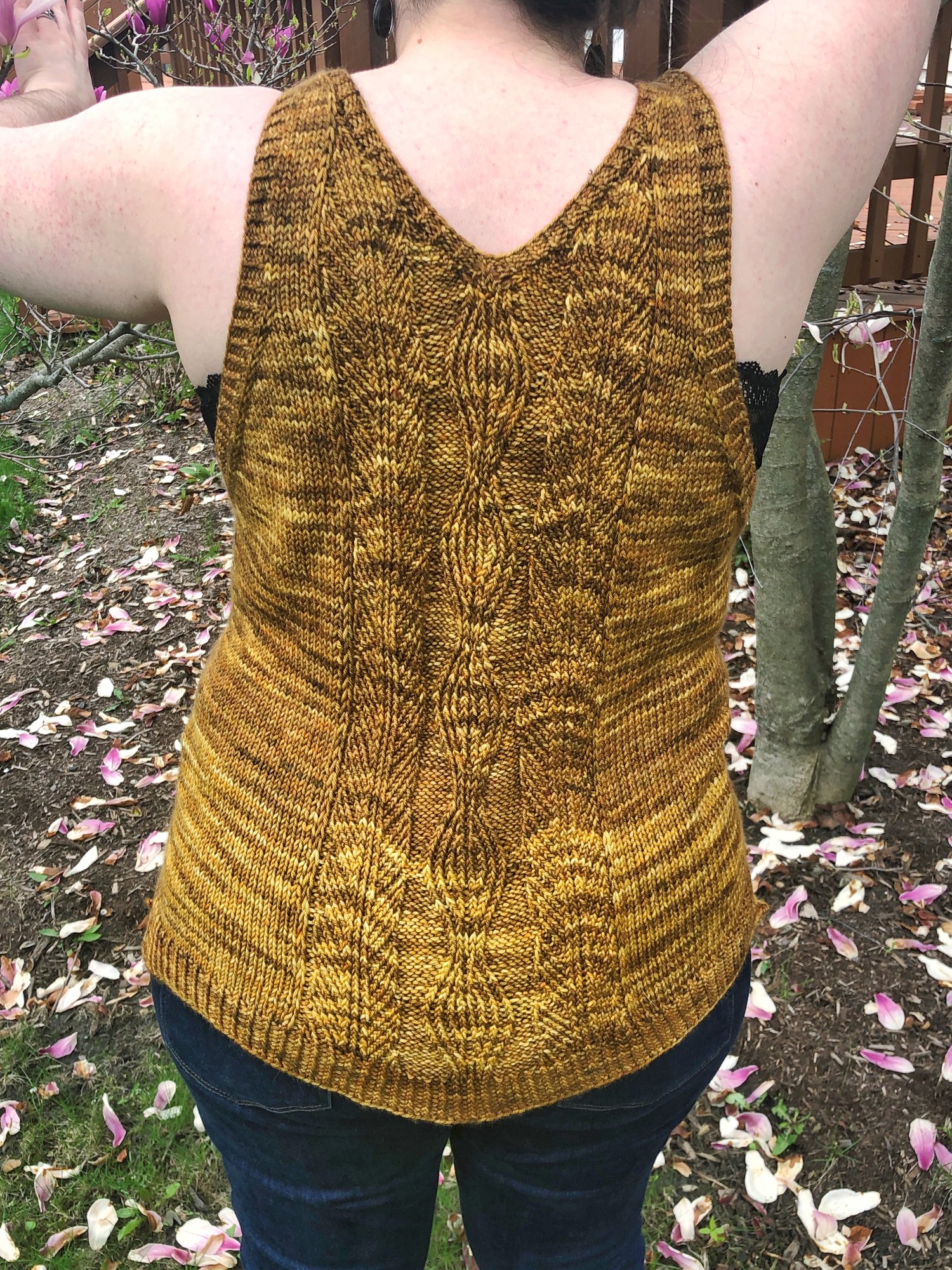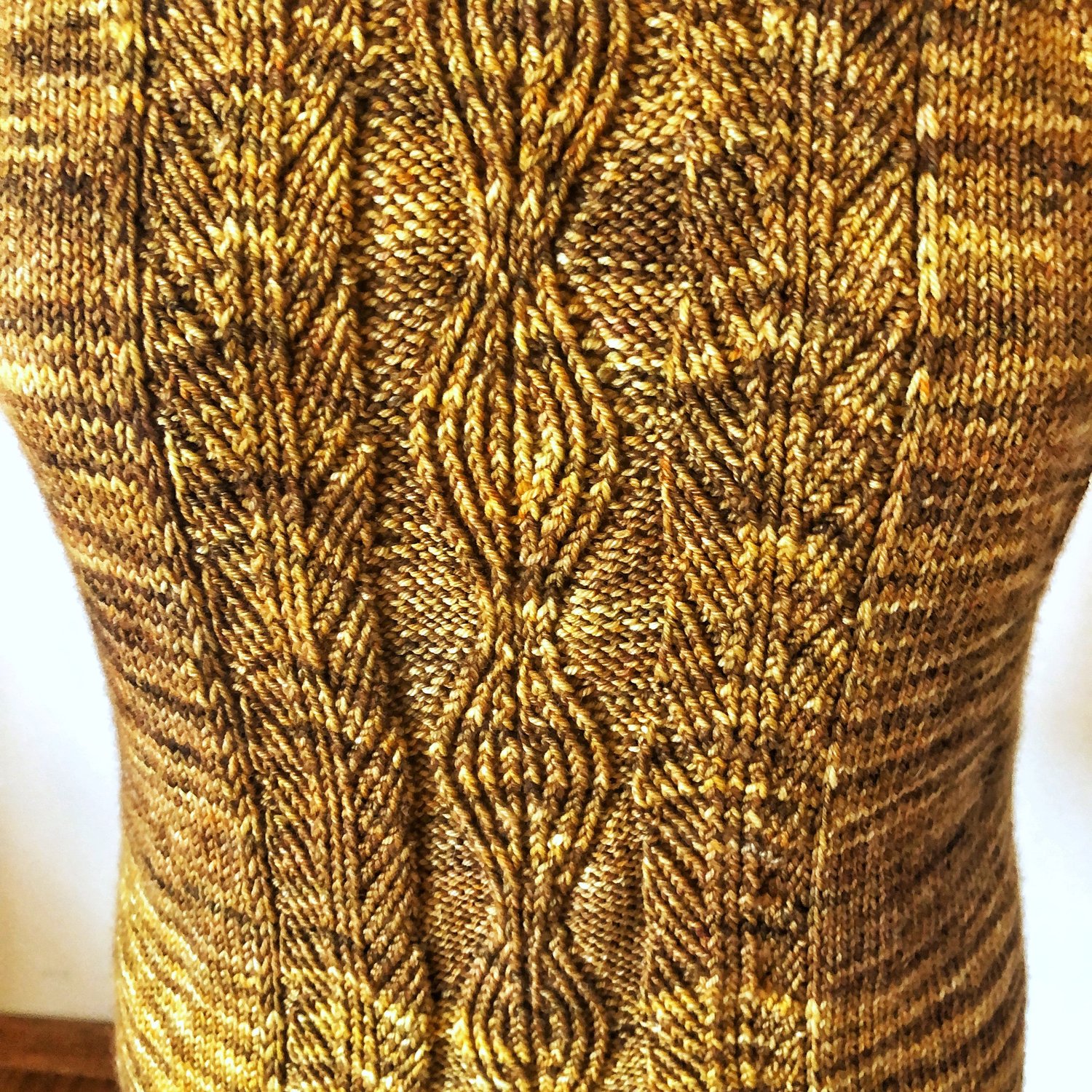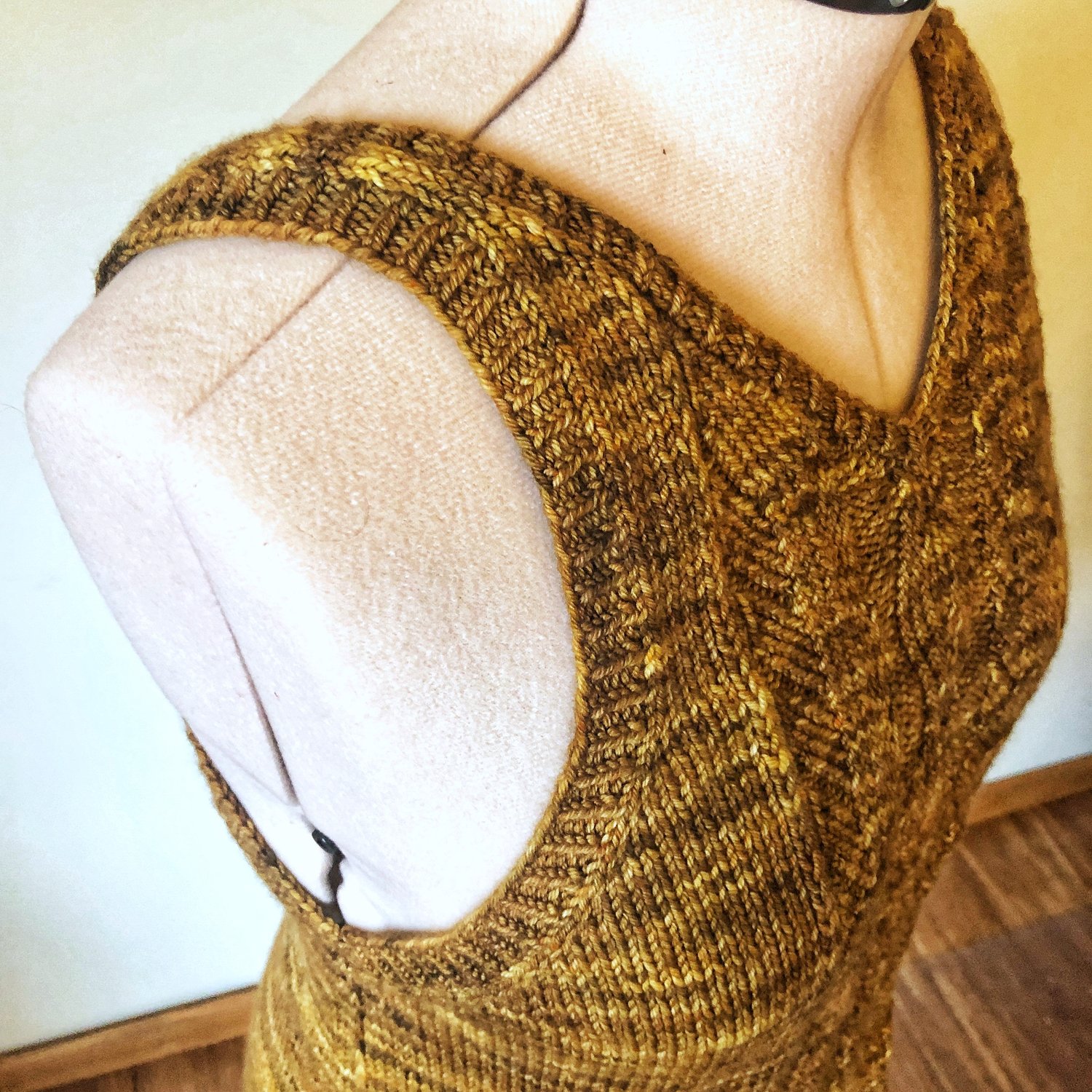 Palm Fronds & Pomegranates
On Sale
To celebrate the launch of this pattern, it will be 10% off through 11:59 PM CT on Sunday, August 7, 2022 with code DURAEUROPOS.

I am running a KAL for this pattern through Oct 31, 2022! Cast on anytime between now and then and come join us on Ravelry here! Every FO will win a prize! (Note: If Ravelry doesn't work for you, please shoot me an email and we can talk about alternatives!)
Dura-Europos was an ancient settlement on the Euphrates River in what is now Syria. It was founded in 303 BC by the Greeks and was repeatedly conquered and held by various powers, including the Parthians and Sasanians (from what is now Iran) and the Romans (from what is now Italy), until its eventual abandonment in 256 AD. Once deserted, the unprotected city quickly succumbed to the elements and disappeared…until 1885 when it was rediscovered by archaeologists. The arms and armor, texts, and temples uncovered showed a beautiful mélange of design and architecture from the various cultures that had suffused the city throughout its history.
Amidst all this, archaeologists found what was thought at the time to be the oldest piece of knitting in existence. The stitch pattern showed what looked like palm fronds and pomegranates carved delicately out of twisted stitches. After more research though, this textile fragment was found to be nalbinding (the ancient craft of "needle-binding", aka single needle knitting), not knitting as we practice it today. Luckily for us though, this stitch pattern translates beautifully to knitting so we can still enjoy it in our own way.
I have been wanting to feature this ancient stitch pattern for some time now and was lucky enough to get to work with WayfaringYarns to make it happen. I can't imagine a better yarn base for this project than their new Wayfarer DK – it is incredibly soft and luxurious with fantastic stitch definition for those twisted stitches. The Magnolia colorway I got to use is simply stunning as well – rich, vibrant, and just the right combination of ancient and modern that I wanted for this design.
To play off the history of the main stitch pattern, I went for a very modern shape for this tunic-like tank top. Meant to be worn with a pretty bralette, sports bra, or camisole, the top has low cut, deep armholes and a V neckline in the back to show off your layers. This is balanced by the long, flowy fit of the top itself and the higher square neckline in the front (though you could wear it either way, of course). To minimize seaming, this top is knit from the top down in one piece. You'll cast on both straps at once, then work through both sides of the neckline until finally joining in the round to complete the body of the top. As you go, you'll create "seams" along the sides of the top with slipped stitches that will eventually flow into a split hem.
Could you use a flowy top with a hint of ancient mystery to throw on for a night out or after a yoga class? Grab a few skeins of Wayfarer DK or your favorite yarn, think of Dura-Europos, and give this design a try. The ancient stitch pattern is fairly simple and quite enjoyable to work once you get used to it. Even better, your finished work will always remind you of the long history of fiber crafts.
Yarn Used in Sample:
WayfaringYarns Wayfarer DK (DK; 80% superwash ultrafine merino wool, 10% cashmere, 10% nylon; 215 yd [200 m] per 100 g skein), Magnolia; 4 skeins
Needles:
24" (60 cm) circular needle in US 4 / 3.5 mm (or size needed to obtain gauge)
Two 24" to 40" (60 to 100 cm) circular needles in US 7 / 4.5 mm (or size needed to obtain gauge)
Notions:
12 stitch markers, yarn needle, two ~12" (30 cm) lengths of scrap yarn
Sizes:
XS (S, M, L, XL, 2X, 3X, 4X, 5X, 6X)
Finished Measurements:
Bust Circumference: 27 (31, 35, 39, 43, 47, 51, 55, 59, 63)" / 69 (79, 89, 99, 109, 119, 130, 140, 150, 160) cm
NOTE: This top has a more fitted bust but no waist shaping such that it drapes nicely in a flowy fit below the bust, aided by a split hem at the bottom. With the stretchiness built into the elastic middle panel, a negative ease of ~1- 3" (2.5 - 8 cm) on the bust is recommended to accomplish this, depending on your preferences. With this negative ease, it should fit over your bust nicely and drape down comfortably from there. Shown on a model with a 41" (104 cm) bust and 45" (114 cm) hips in size L (2" [5 cm] negative ease at the bust).
Yardage:
3 (3, 4, 4, 4, 4, 5, 5, 5, 5) skeins of WayfaringYarns Wayfarer DK or approximately 524 (591, 660, 725, 767, 821, 873, 937, 985, 1057) yd / 478 (539, 602, 643, 700, 749, 796, 855, 899, 964) m of DK weight yarn (including approximately 50 yd / 46 m for the swatch).
This pattern has been tech edited and test knit.
I would like to extend a very special thank you to:
the wonderful Selena Miskin of Sweater Sisters for collaboration, yarn support, and photos,
my grader, Kephren Pritchett,
my supremely awesome tech editor, Susan Hislop,
and my fantastic mob of test knitters.
ευχαριστώ!