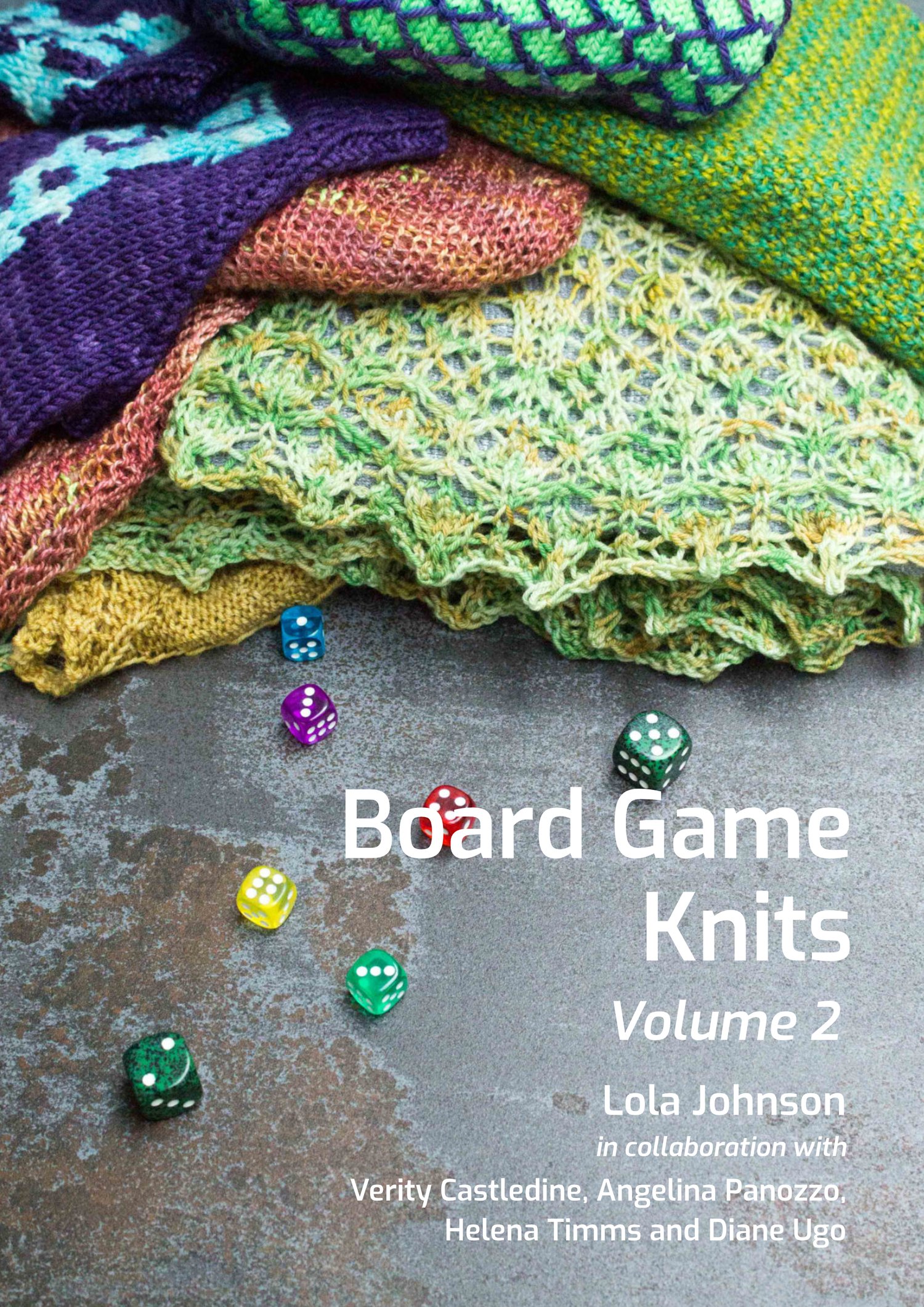 Board Game Knits Volume 2
On Sale
Board Game Knits: Volume 2 is a knitting pattern collection inspired by the modern wave of board games, drawing from different categories and styles of gaming. Featuring patterns from five designers, each knit is a beautiful and distinctive combination of ideas and techniques. Ranging from hats to shawls to socks, many of the patterns allow you to add your own unique touch, and all of them encourage you to play with colour, style and have fun with your knitting.


This collaborative effort includes a mix of techniques with a focus on texture and colourwork, lace and some light cabling. All patterns include charts for colourwork, texture and motifs, and have accompanying written directions to allow you to choose the directions that work best for you.



Visit the Digital area for more information about the patterns, yarn suggestions and technique videos coming soon!  Board Game Knits Take a look inside!

Each of the patterns are designed to bring out elements of the board games they are inspired by, through the use of colourwork, texture, motifs and lace. Game inspiration is taken from:

7 Wonders
Sagrada
Settlers of Catan
King of Tokyo
Cthulu: Death may die
Zombicide
Hanabi
Captain Sonar
Chameleon
The books are soft cover and perfect bound.

The patterns are fully tech edited and tested.