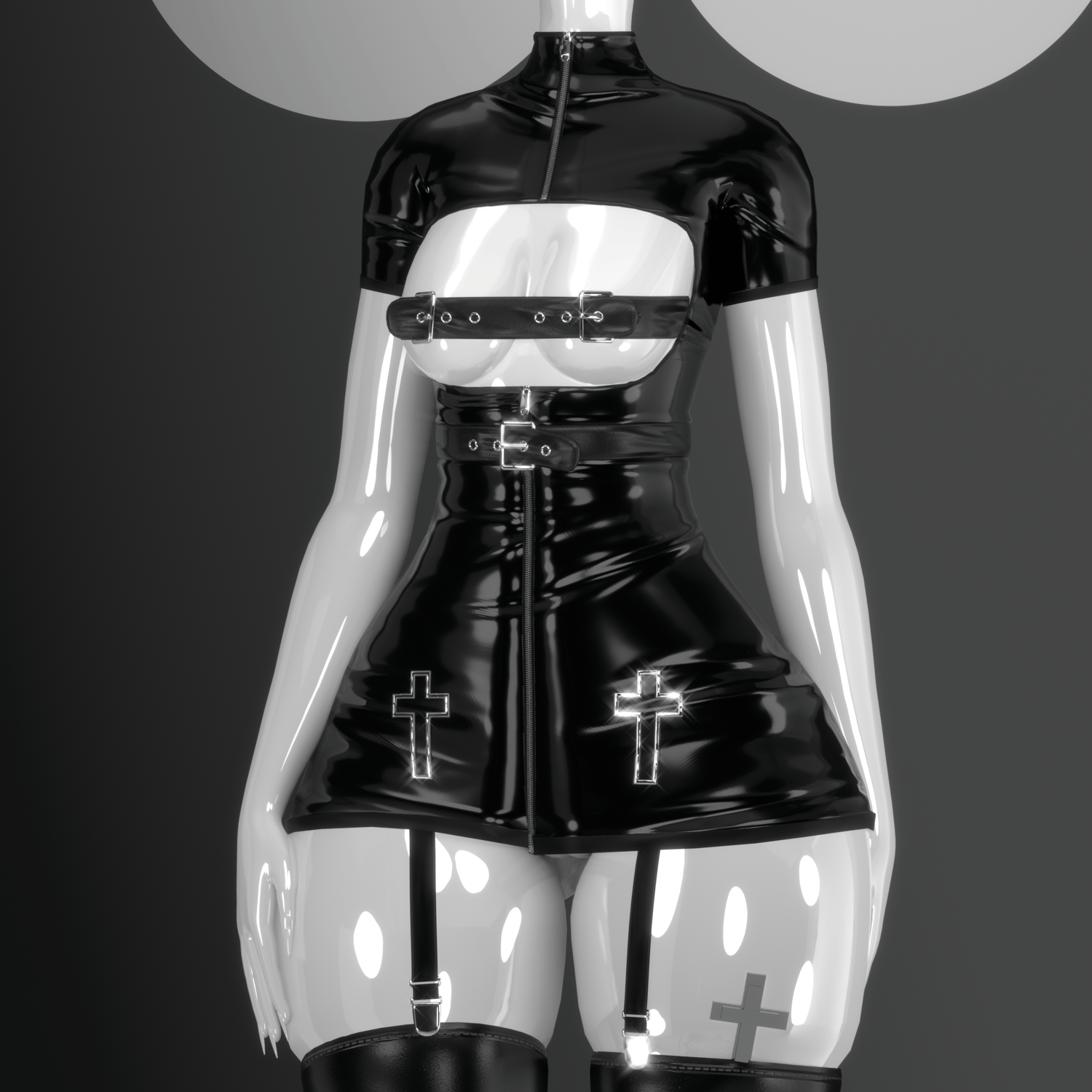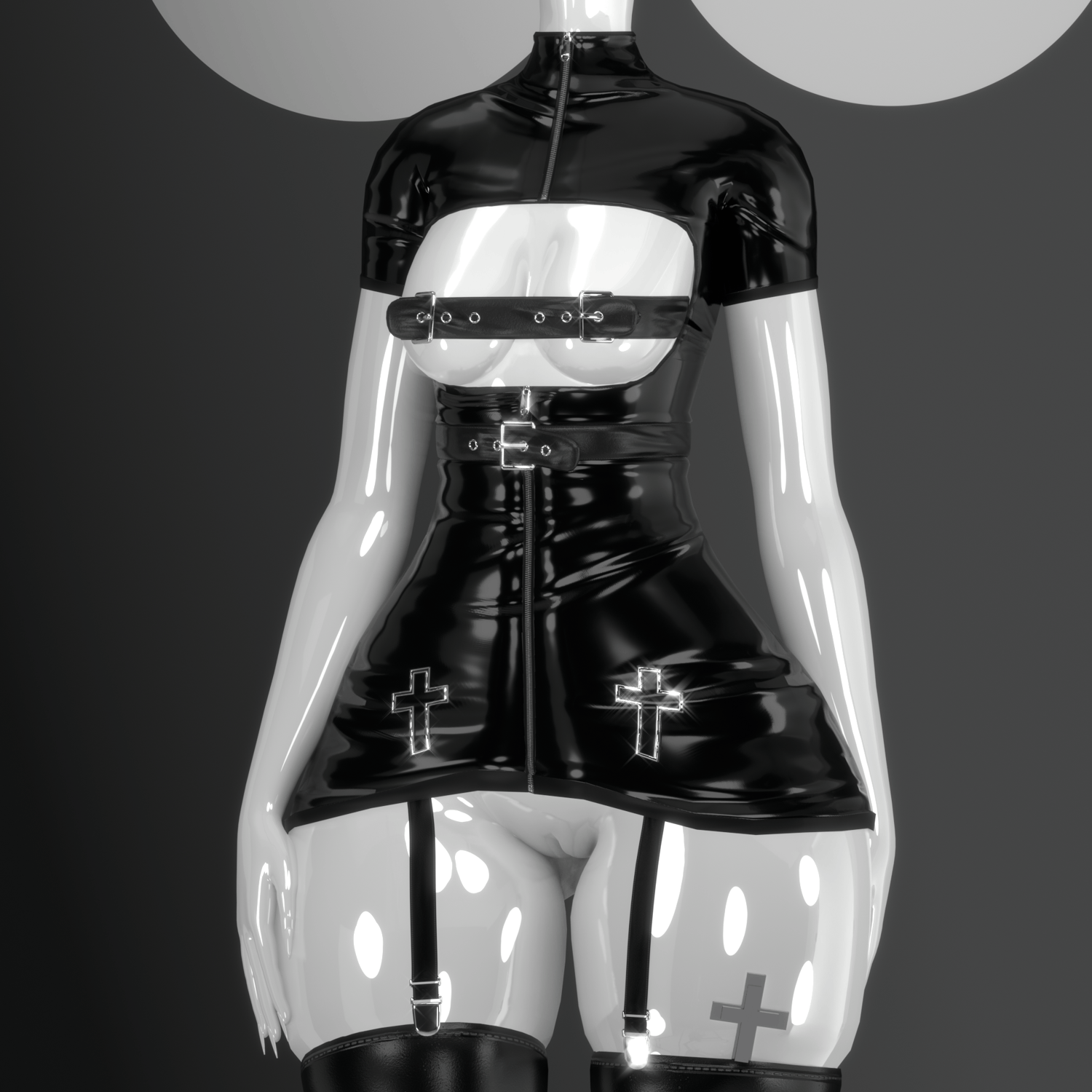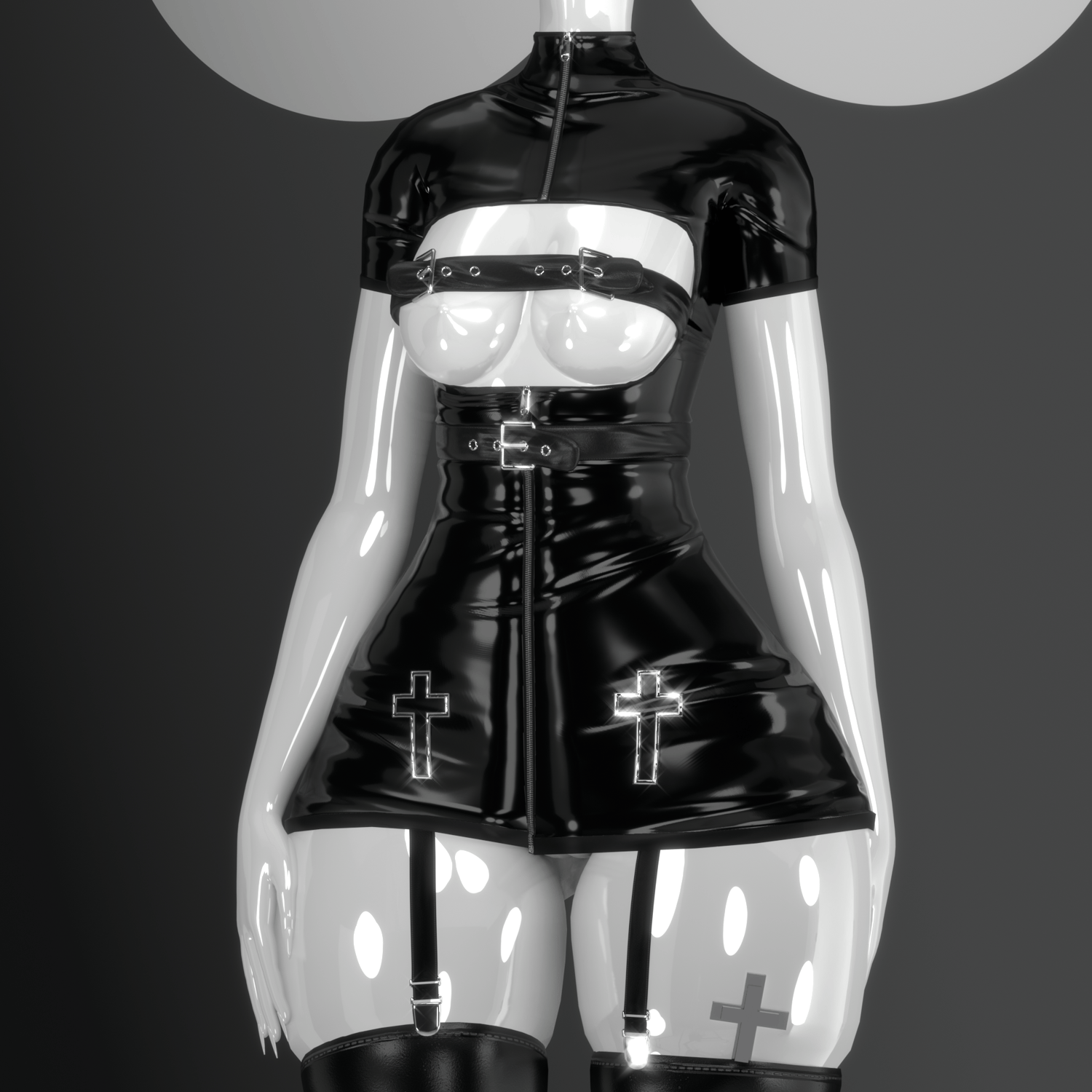 Nun Dress - Commercial Use
On Sale
IT CAN BE PAIRED WITH CHUNKY HEELS V2 FROM MY SHOP, THE HEELS ARE NOT INCLUDED


I N F O
• Nun Dress made from scratch in Blender and textured in Substance Painter. You will receive the FBX file for the dress and 2 different textures.
• Fitted to my minor edit of Zinpia's Fit Base (not rigged or weight painted)
• 3 Blendshapes for ERP (Front Up, Top Up, Back Up)
• 2 Textures (Black and Bloody)
• 4 Materials
• 16.4 tris
T O S
• Do not claim this product as your own.
• You're not allowed to share, resell, rip, trade, or leak this product.
• You must credit me " MEEVA " and link my shop or server.
• I do not accept refunds because this is a digital product.
• Allowed on paid and free models.
• You must put the correct information when checking out, if you do not put the correct Discord and VRChat handle your license will be invalid.
D I S C O R D
• If you have any questions whatsoever feel free to join my Discord server and open up a ticket https://discord.gg/qEDXXFgvP5