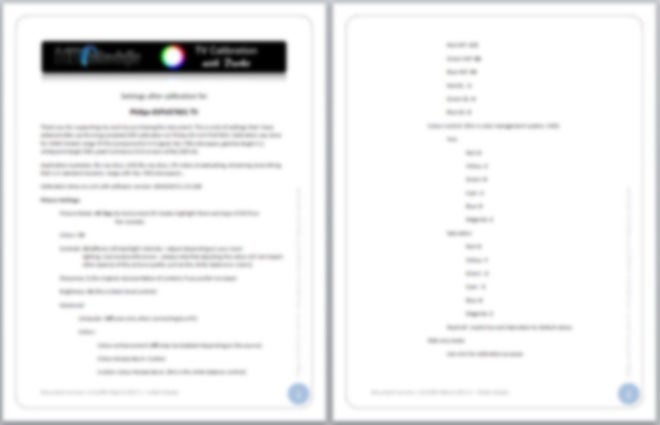 Samsung 40K5502 TV picture settings - SDR (2016)
On Sale
€3.00
This is a list of picture settings that I obtained after performing complete ISF calibration on Samsung 40-inch K5502 (K5500 series). Calibration was done for HDMI limited range YPbPr (component) signal, Rec.709 colorspace, whitepoint target D65, gamma 2.2, peak luminance (Full screen white) 183 nits.
Calibration done on unit with software version: 1142
Settings also applicable to other variants and screen sizes of Samsung K5500 series TV.
Thank you for supporting my work!
My YouTube channel: https://www.youtube.com/channel/UC0r8LqyA5qccr2qB7Fgnttg/