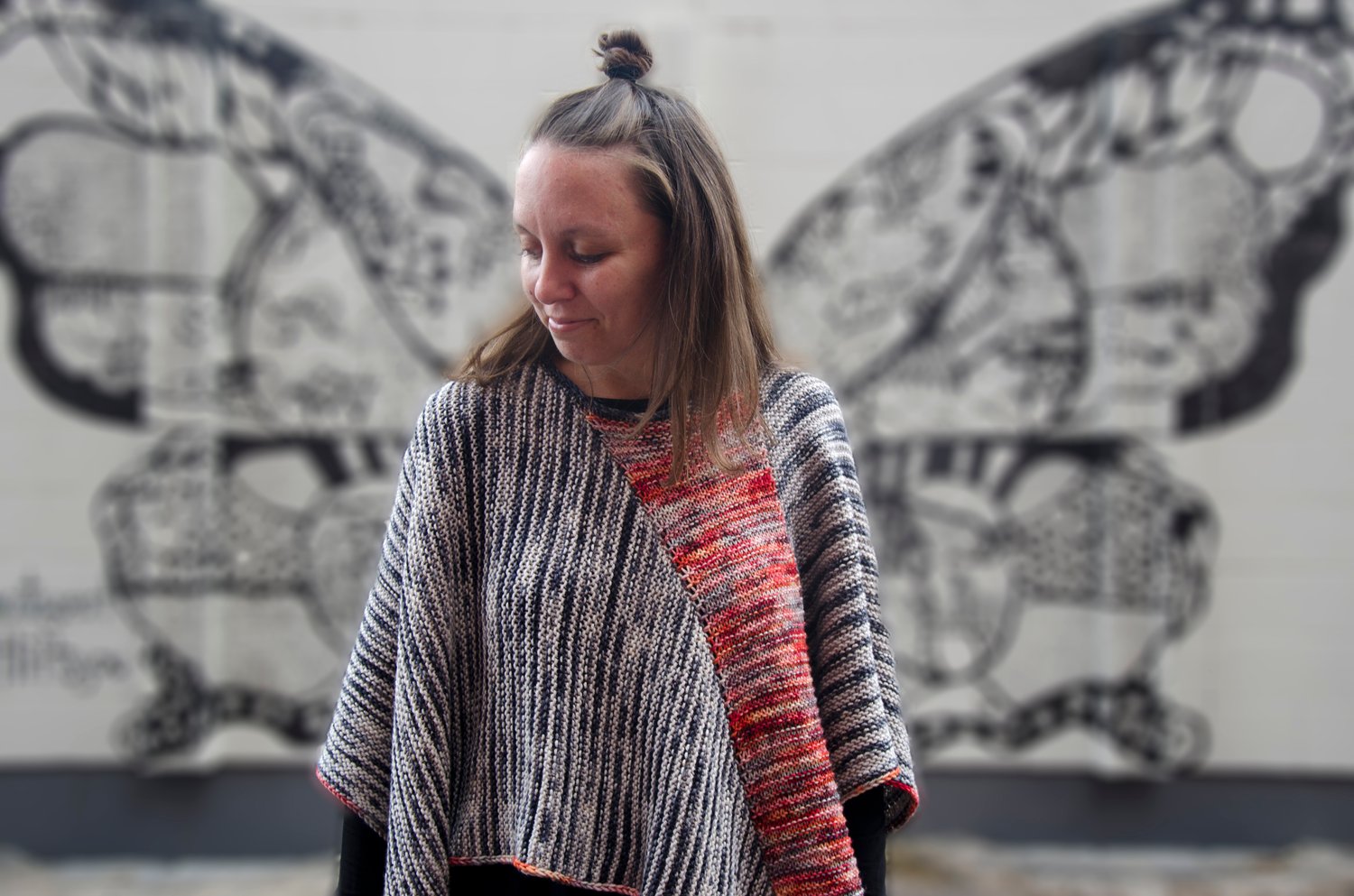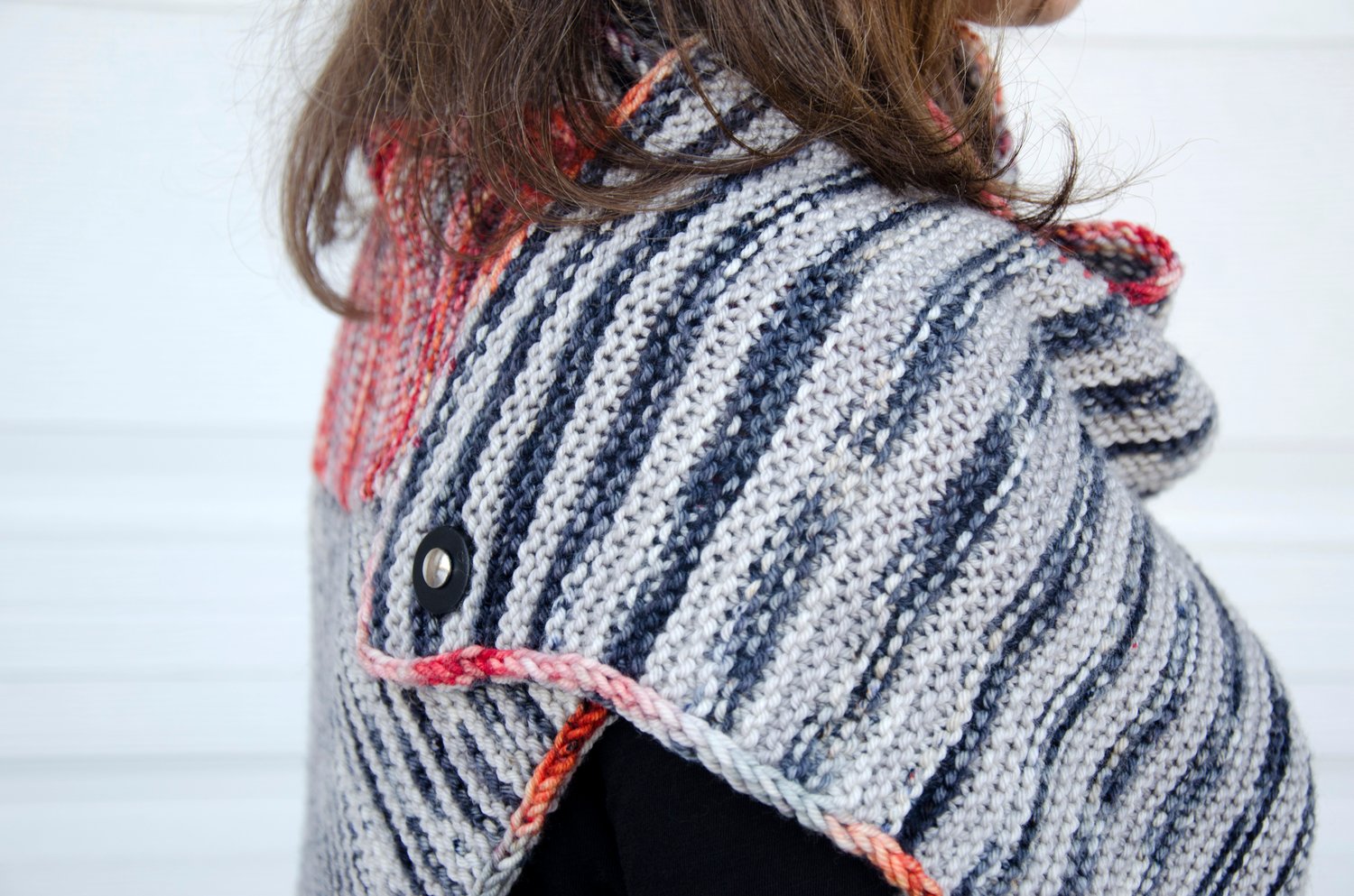 Shot Reverse Shot
On Sale
$8.00
Pay what you want:
(minimum $8.00)
Knit entirely in garter stitch, this DK weight poncho features stripes and a join-as-you-go modular technique. It showcases hand-dyed yarn without needing to alternate skeins. The size can be easily adjusted to your individual needs with simple adjustments to overall stitch count or gauge. It is designed to use most of your yarn-- without running out-- because that's never fun! Styling ideas include wearing the poncho alone or adorning it with removable pedestal-style button closures.

The term Shot Reverse Shot comes from a film technique. One character is shown, presumably looking at another character, and the next frame shows the other character, presumably looking back at the first. The viewer figures out that the characters are looking at one another, or so it seems. The sides of this poncho are slightly different, and some parts remain out of view while others are visible. Your mind fills in the missing pieces, thus understanding the whole while only viewing a part at a time.

I used a variegated and coordinating tonal for my main colors with a bright contrast stripe. Testers used a variety of color pairings-- check their project pages! Queen City Yarn has beautiful kit options for this design. Check out the preorder!

YARN:
Queen City Yarn Biddleville DK, 100% Superwash Merino, 250 yd / 229 m per 115g
MC1: 2 skeins (shown in Home Team Grey)
MC2: 2 skeins (shown in I Don't Do the Sunday Crossword)
CC: 1 skein (shown in Campfire)

GAUGE:
16.5 stitches & 33 rows = 4" (10 cm) in garter stitch

DIMENSIONS:
Size 1: 34.25" x 34.25" (87 cm x 87 cm) diagonal dimension: 48.375" / 123 cm
Size 2: 36.5" x 36.5" (92.71 cm x 92.71 cm) diagonal dimension: 51.625" / 131 cm

TECHNIQUES:
Knit stitch, knit into the front and back increase, knitting 2 stitches together through the back loop, picking up stitches along a slipped stitch selvedge, joining selvedge stitches to live stitches

THANK YOU:
Tech editing: Bronwyn Hahn
Yarn support: Queen City Yarn
Test knitting: Julia A., Norah B., Christen C., Rachel G., Shauna M., and Lauren S.