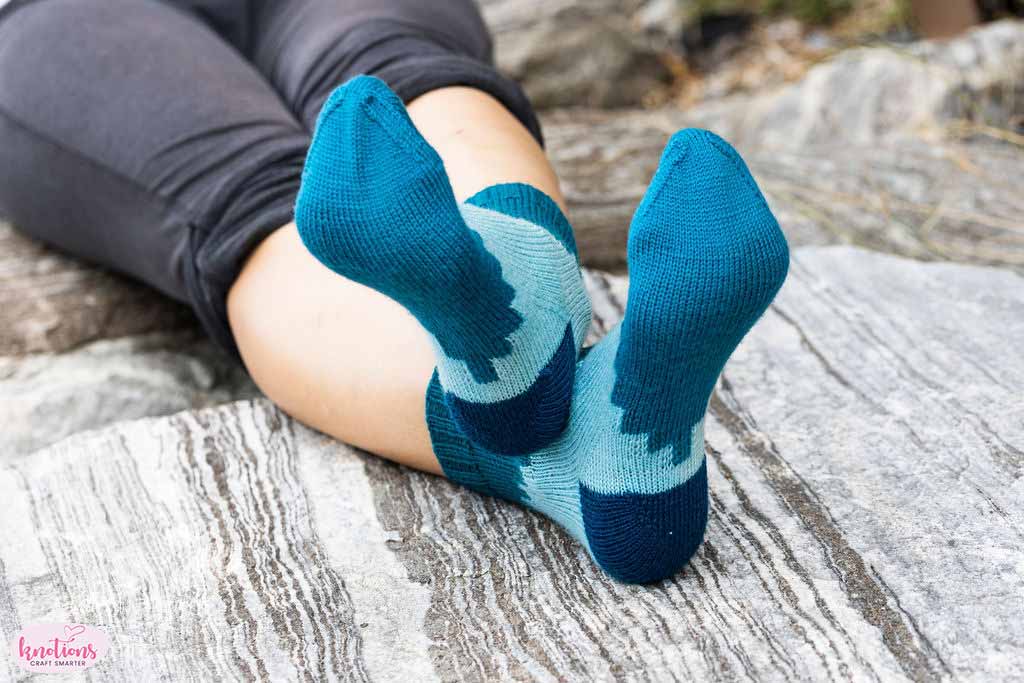 Up, Down and All Around Sock Knitting Pattern
$5.95
The color sections form staircases that go up and down and all around the socks.
These socks are knitted from the cuff down, mostly in an intarsia in the round technique.

Add to Your Sock Drawer

Whether intarsia in the round is a new technique or not, these socks will be a gorgeous addition to your sock drawer!