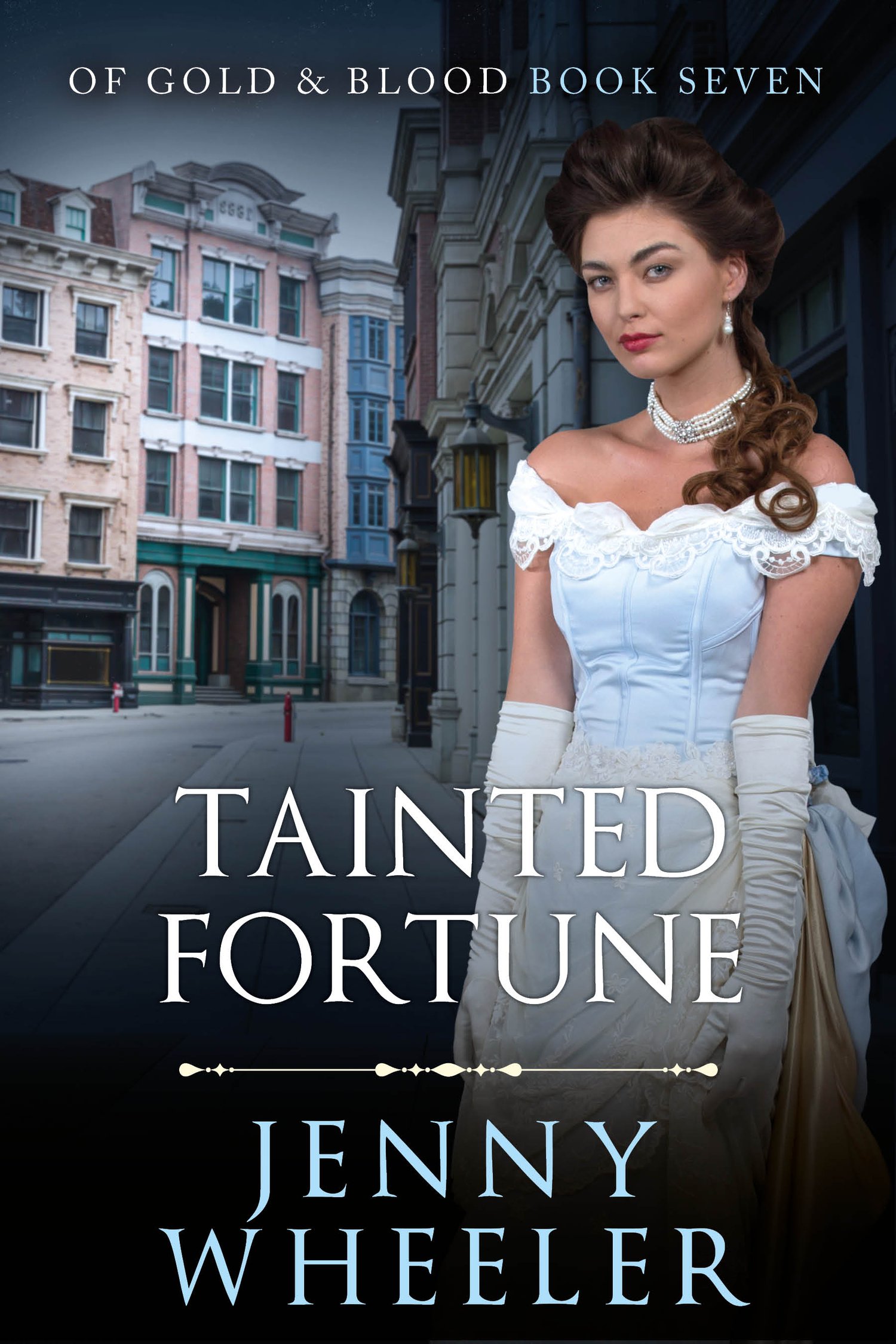 #7 Tainted Fortune - Leilani and Aristide's Story - Of Gold & Blood Mystery
On Sale
Their paths crossed with complicated histories and uncertain futures. Will their precarious connection be their undoing?

San Francisco, 1870. Sugar heiress Leilani Manolo is determined to keep the business afloat after her grandfather's death. But when a key contract is cancelled, her attempts to secure a new deal with an influential import agent meet with a firm rejection. And though she's in competition with a charming French winemaker, they're thrown together in chaotic circumstance when the dealer is murdered in front of their eyes.

Vintner Aristide Laurent is desperate to avoid more scandal. Craving the prestigious contest win needed to get his vintages into New York and Paris restaurants, he can't afford to involve himself with the stunning Hawaiian accused of murder. But despite his best efforts, he finds himself ensnared in her affairs.

Implicated in the killing and driven to save her family's livelihood, Leilani digs deep into a complex conspiracy. And although Aristide endeavors to help, he's forced to fight for his career when his good name is threatened by a shady cabal.

Will their struggles to succeed lead them to a tragic end, or can they find a happily ever after?

Tainted Fortune is the seventh book in the thrilling Of Blood and Gold historical fiction series. If you like mysterious pasts, feisty heiresses, and silver-tongued heroes, then you'll love Jenny Wheeler's captivating story.