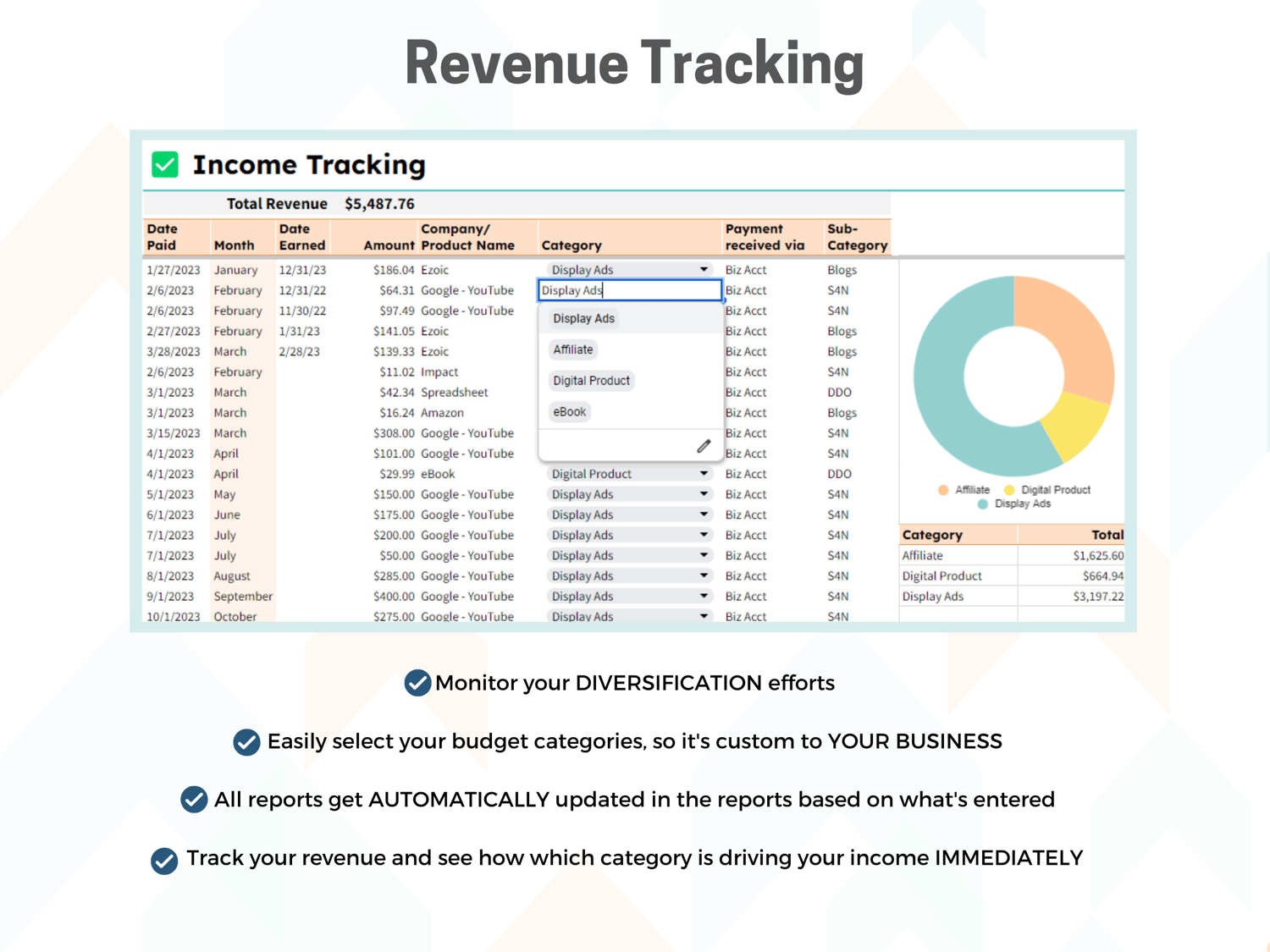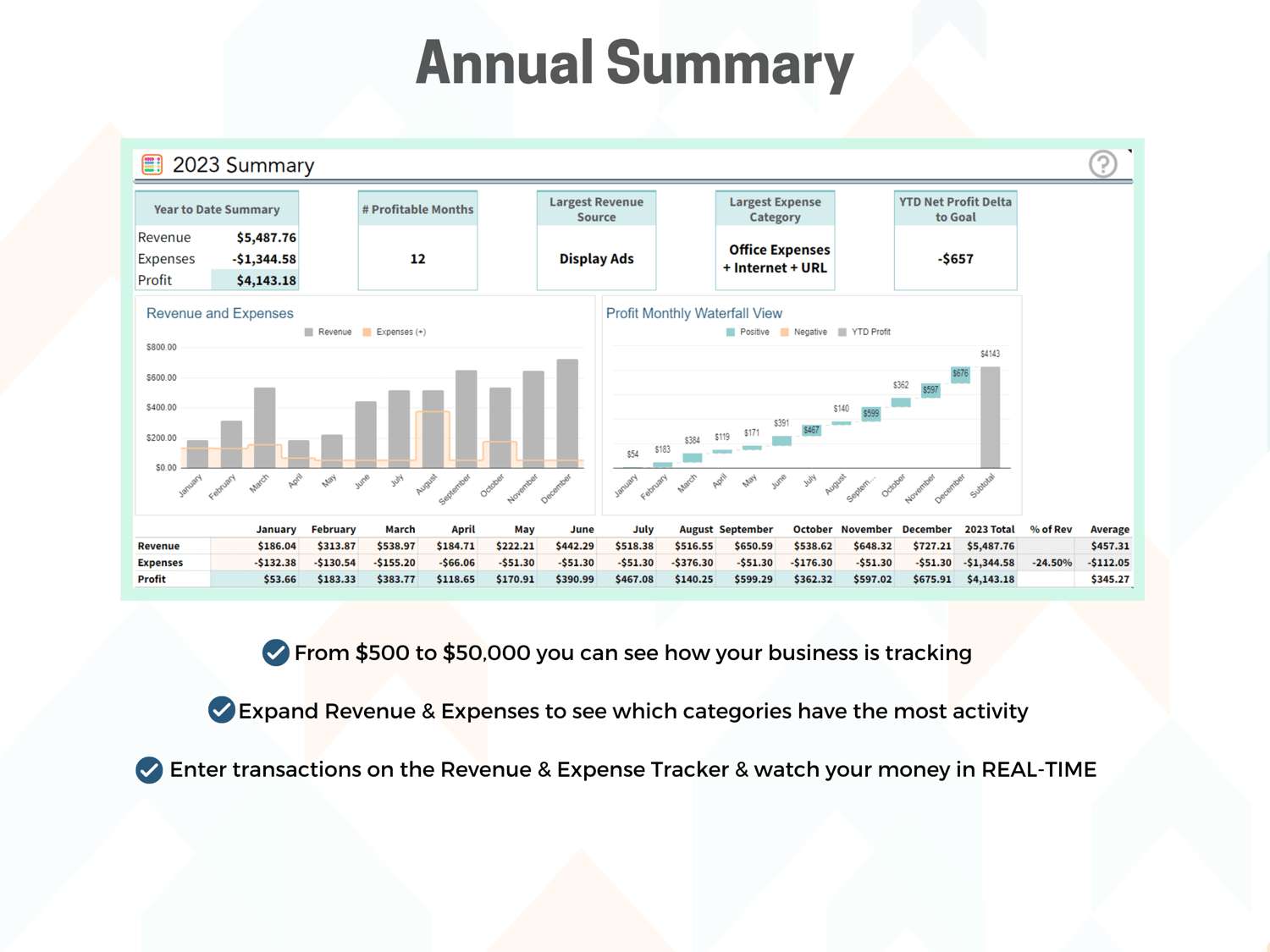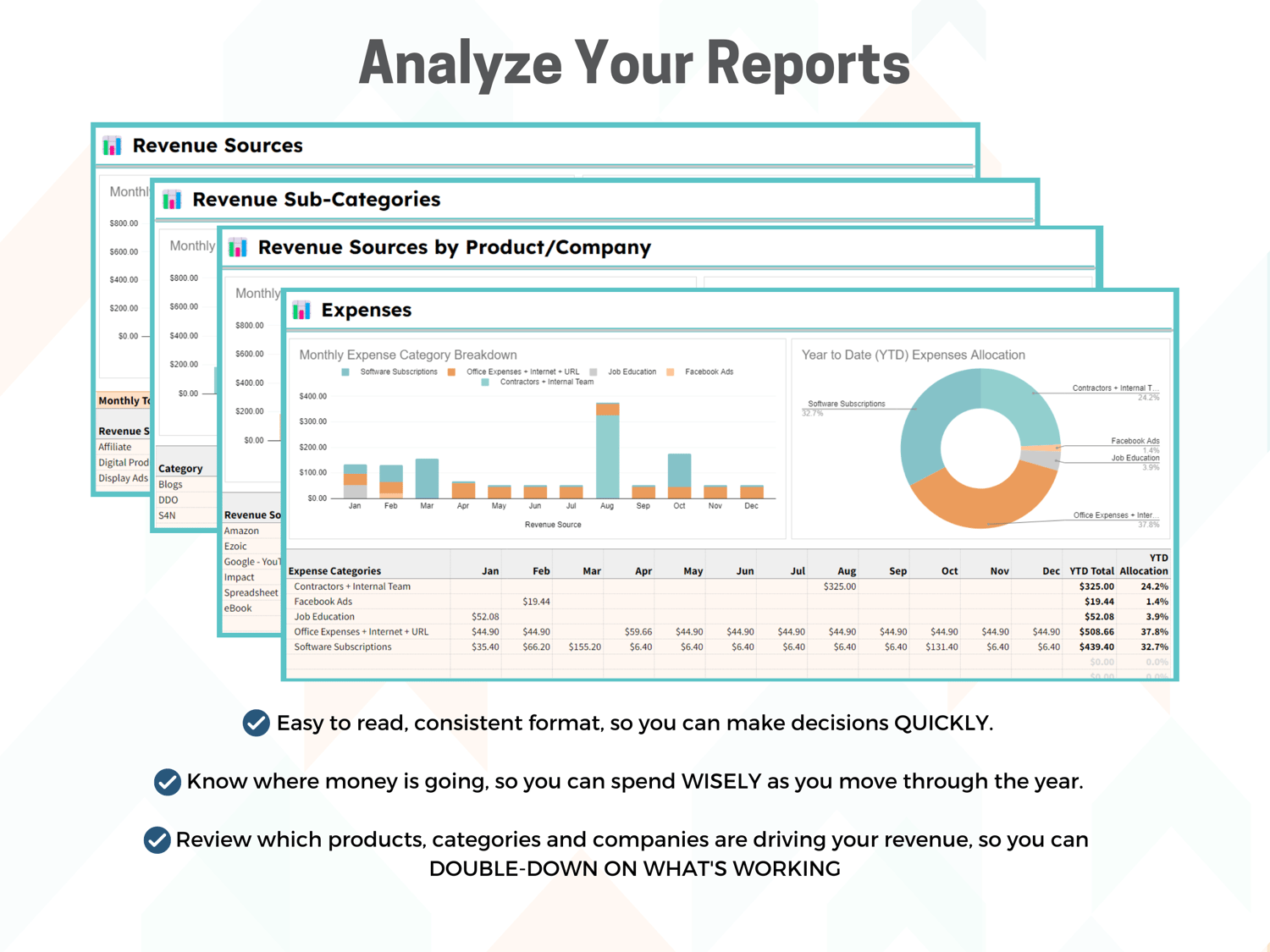 The Bloggers Financial Blueprint
Maximize your blogging profits and streamline your financial management with the comprehensive Blogger's Financial Blueprint! Designed specifically for bloggers, this powerful tool will help you effortlessly manage your income and expenses, set and track financial goals, make accurate revenue projections, and much more.
All you do is enter or paste in your transactions on the '✅Revenue Tracker' & '☑️Expenses Tracker' along with goals if you'd like. The spreadsheet takes care of all of the calculations from there. 
Whether you're earning through affiliate marketing, sponsored content, ad revenue, or digital products, the '✅📊Revenue Streams' tab allows you to analyze your income sources in one place. There are additional tabs to help you look at it in different ways - company & sub-category for a bit more granularity. 
On the '☑️📊Expense Categories' tab, easily see all of your blog-related costs, from web hosting to content creation.
The '🧮Annual Summary' tab lets you monitor your blog's financial performance at a glance. You can expand the Revenue & Expenses areas & get a breakdown that helps you get your tax information easily, too.
You can even set goals for income, expenses & your resulting net profit on the '🎯Monthly Goal Tracking' tab. Forecasting based on your current income streams and growth strategies is the path to a profitable blog, after all!
This digital download is compatible with Google Sheets BUT NOT EXCEL. It's user-friendly and customizable to suit your specific needs. You'll have access to a quick-start video, as well as, a video to help you customize the spreadsheet to meet your needs - without having to be a spreadsheet whiz!