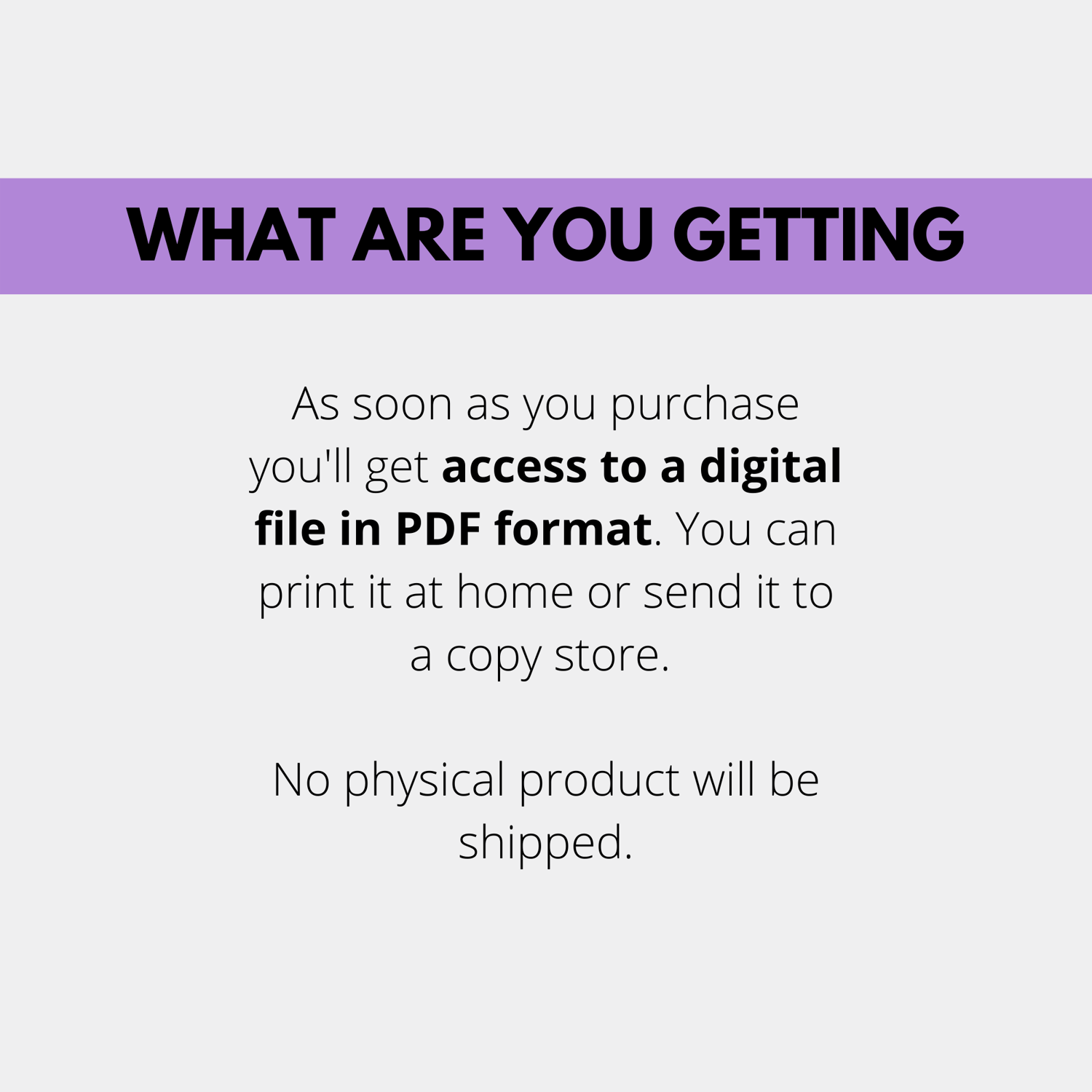 Weekly Planner, Schedule Priorities, Track Habits
On Sale
$2.50
This weekly planner is good for building habits, increasing productivity and staying organized by breaking down your tasks into bite-sized pieces.

The digital weekly planner allows you to schedule each day of the week, plan your tasks and write down what's important. As well as writing down your weekly goals, you can also list your weekly priorities to ensure you get the most important work completed.

The habit tracker contains checkboxes that serve as a visual reminder of the daily tasks you need to complete.

Digital download
File Type: PDF
Printable and Editable

I don't accept returns, exchanges or cancellations as this is a digital download. But please contact me if you have any problems with your order.