Play at Intersection of Authentic Leadership and Holistic Health
The way you Lead impacts your Holistic Health, aaaand your Holistic Health impacts the way you Lead
…yet they're rarely addressed together. Well, it's time to change that! (And Play in the process!)
You're a Leader at Heart…desiring to serve and impart some major change in the Collective. This may be leading at home, in business, within your social groups - wherever! And, with so many roles, there's one constant: YOU.
To fulfill these leadership roles as best as they can, many feel 'split' or lost meaning. They're on a quest to 'heal' or even to be 'better'...always "discovering" who they are. What I hear is that it's a calling to bring the many aspects of your life home to your Self - to your Core Essence…and actually BE your Perfect Authentic Self.
Now while this is some serious business, you get to have fun along the way! Your Perfect Authentic Leadership journey is filled with all sorts of adventures (aka Phases of Transformation) that serve as guideposts informing you of the state of Being your Perfect Authentic Self.
So let's take a lil' adventure to the PlayGround! On the PlayGround, there's so much to explore! Let go and allow yourself to frolick around seeing what the PlayGround has to offer: like experiencing meaningful relationships, discovering gifts and abilities, innovating and more.
We'll design a PlayGround (that you get to be in whenever you'd like!) where it's like your very own training ground to go beyond the Discovery of your Perfect Authentic Self…to the BEING your Perfect Authentic Self.
During your visit to the Perfect PlayGround, you'll:
Explore the 9 phases of transformation that play a role in your Perfect Authentic Leadership journey - so you can easily identify which phases you're in at any time and recruit the perfect support you're desiring
Get introduced to Play (hint: there are 2 ways to see it!) and the role it plays in your Perfect Authentic Leadership Journey
Realize that confidently leading as you are Authentically in ALL areas of life is possible - and can be done with Ease (while inviting Play in)
At the End of Your Tour
Imagine feeling more free to be who you are, wherever you are - and still making a difference in the world. As you become aware of these transformations, you'll feel more than equipped to Authentic Lead in ALL areas of your life with Confidence, Clarity and Compassion.
Ready for your Holistic Health and Authentic Leadership to play together nicely on the PlayGround (and doing so with Ease?) Let's do it!
What's Included:
PlayShop Access for a minimum of 60 days - AVAILABLE BY SEPTEMBER 1, 2023
Accompanying PlayBook
*Due to the nature of this digital product, no refunds will be issued. All sales are final.
Course curriculum
1

The Perfect PlayGround Agreements

About the PlayShop Experience

Join the Pop-Up PlayShop Palooza Community on Band

2

PlayShop Details and Logistics

Enter to Win - Submit your HomePlay here

Your Perfect Transformations! Post-PlayShop Assessment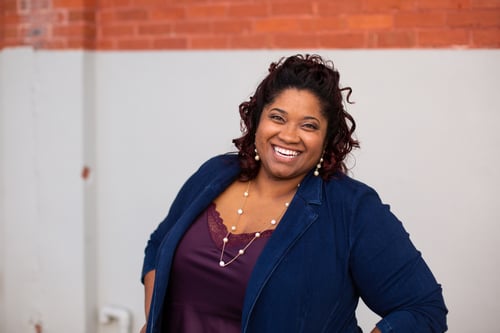 De'Nicea Hilton Harper
Nice to meet you! While practicing Acupuncture and Oriental Medicine, I got to witness the transformative healing power when people embraced a more loving relationship with symptoms and conditions they were experiencing - they're messages guiding us to our Perfect Authentic Self so we could Authentically Lead in ALL areas of our lives with Ease and Grace.
Learning to understand their message (and medicine), it opened Pathways to Potential and Possibility for me and patients...one where it oozed with Compassion for Self and others. Now whether it's in the MasterBeing, PlayShops, speaking or in trainings, you'll get to know them better, too.
Other goodness about me - I'm a multi-passionate lover of randomness (that isn't quite so random by Divine Order!) exploring just how connected we are, foodie, reader of at least six books going at a time, calmed by the Water and lovin' on other people's children and pets.