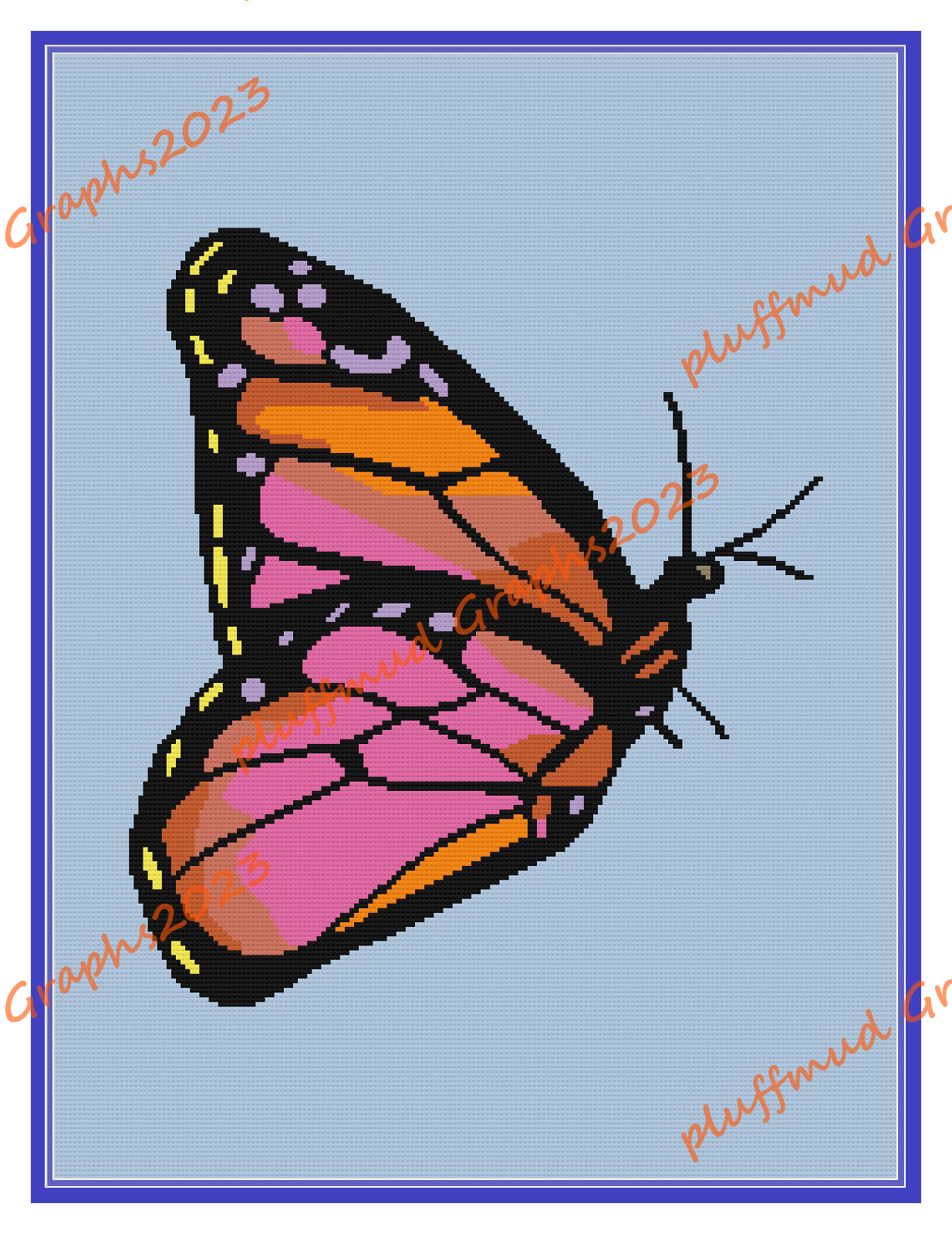 Multi colored Butterfly SC 180x240
On Sale
This pattern is Single crochet 180x240, adult throw size.
Chaining row is not row 1. Chain 180 plus1 for turning, turn work, follow directions for row 1. You will receive pdf's for both, written, and color block pdfs.
Please do not resale this pattern, p0ost it on another site or give away to anyone. This pattern is meant for you only. You may post photos of your wip or completed projects to crotchet pages. Please add a link back to the pattern or mention Pluffmud in your post, if allowed in your groups.
If you are not familiar with graphs, please join the CGL Lobby and learning centers. Any questions, please email or message me directly. Thank you for vising Pluffmud Graphs