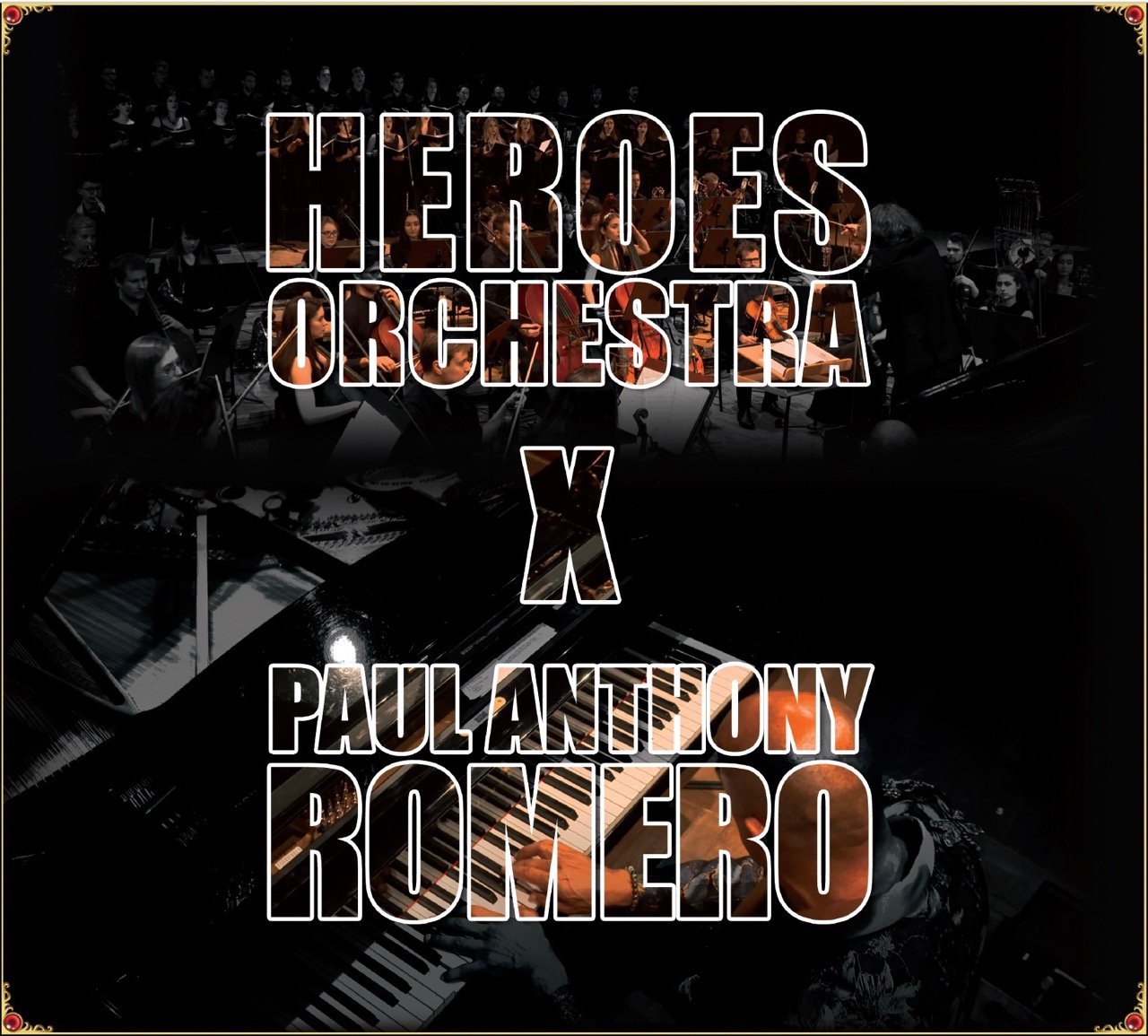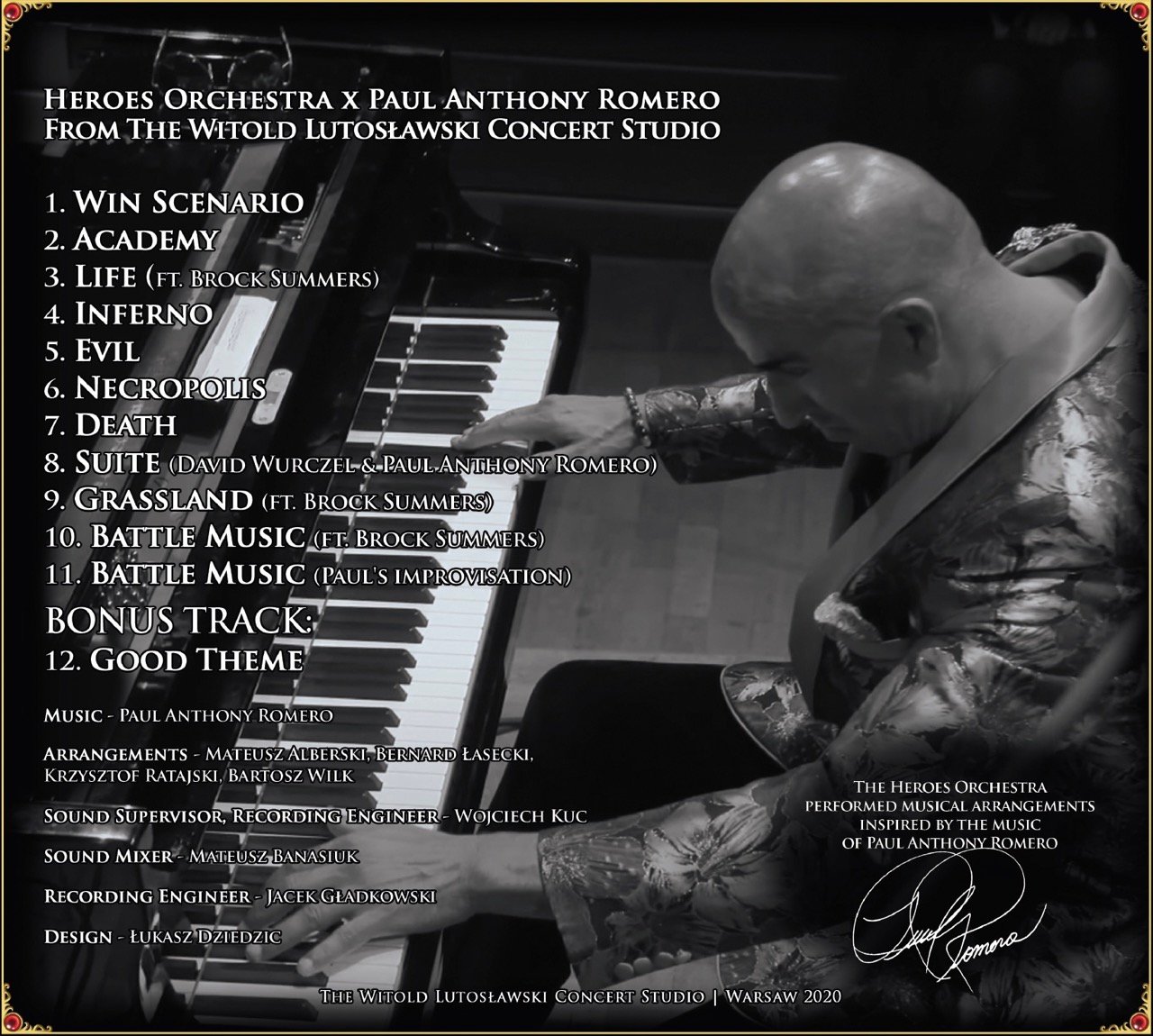 Heroes Orchestra x Paul Anthony Romero (2020)
On Sale
Digital download version of third Heroes Orchestra album - Heroes Orchestra x Paul Anthony Romero recorded in 2020 during two special concerts with maestro himself! 

Tracklist:
1. Win Scenario
2. Academy
3. Life
4. Inferno
5. Evil
6. Necropolis
7. Death
8. Suite (David Wurczel & Paul Anthony Romero)
9. Grassland (ft. Brock Summers)
10. Battle Music (ft. Brock Summers)
11. Battle Music (Paul Anthony Romero improvisation)
12. Good Theme

Add at least 2 Heroes Orchestra Digital CDs to your cart and receive 10% discount on your order!